Write Emails for a Client and Get Paid $100, $300, $750, even $1,000 for
Each One You Write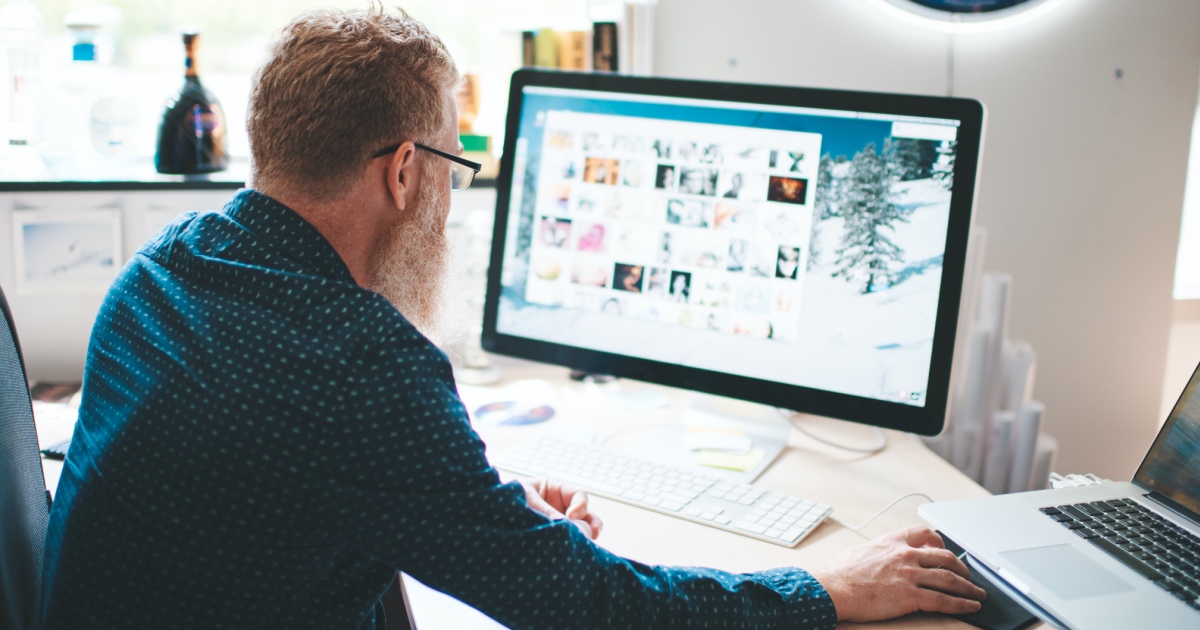 Every family has one of "those people."
Most of the time, it happens out of sheer necessity.
The one of "those people" I'm talking about is the designated computer person of the family.
You know … the guy or gal who helps out with computer issues from fixing hardware problems to showing you how to use the newest cool software.
And this person usually winds up with that title because they know more about computers than anyone else in the family.
For Alan Schaff, he earned the title naturally.
He fell in love with everything related to computers when he was in fifth grade. And by the time he entered high school, he was running his own part-time computer help and repair business.
So you probably won't be surprised to learn that when he enrolled in Ohio State University, his major was computer science. Seemed like it would be an easy subject for Alan to master.
And it was. In fact, it was so easy that at one point Alan considered dropping out of school altogether.
However, because his mother had worked hard to put him through college, he wanted to finish with degree in hand.
But how was he supposed to stay engaged in learning when what he was being taught in class was kind of boring?
Well, he found the answer in computer-related side projects and gigs. Some were done to help out friends and family, while others were for personal interests.
But one project in particular Alan embarked on was done out of complete frustration. You see, Alan liked to share images with his friends and family but he couldn't find a way to do it that was super easy and less time-consuming.
At the time, most photo sharing websites were created as a means for people to store their photos online. But Alan wasn't interested in digital storage. He simply wanted a way to instantly share whatever images he came across with his friends.
Since he couldn't find what he was looking for, he decided to create it. So in 2009, working from his dorm room, he mapped out the code for the specific software he had in mind.
And when that was done, he was ready to put it to use. Next he created a website and purchased a domain name for $7. He called his new website Imgur. Then he wrote about it in an article, which he posted on social media outlets.
The Imgur website was an instant hit. In the first five months, the website managed to accumulate a million page views.
Alan knew he was onto something that people really wanted and liked. So he kept working on the site, constantly improving and refining it while still in college.
By the time he graduated, Alan had bootstrapped his image sharing website into one that was generating a lot of money. But that wasn't enough for Alan. Nope, he wanted his new business to be BIG … like Silicon Valley big.
So he decided there was just one thing left to do and that was to move to California. What happened there? I'll tell you in a few minutes, but first we need to talk about your copywriting career and how you can make a lot of money helping businesses solve one of their biggest problems.
And that problem is having someone who can write emails for them. You see, email marketing remains one of the most popular ways businesses can stay in touch with their customers.
Smart Insights reports that marketers across different industries use emails as one of their top methods of generating revenues. In fact, companies who spend the time to develop their email marketing program see the biggest increases in revenues, as much as 11%.
But they can't sustain this growth unless they have access to talented and well-trained writers. And that's where you come in.
If you can write the emails they need, you can make a lot of money. Depending on the specific type of email project, you could get paid as much as much as $100, $300, $750, even $1,000 or more for each email you write.
What projects are needed and how do you go about getting paid for them? Well, that's where AWAI can help. Working with one of the best email writers around, Guillermo Rubio, we've put together an exciting online program designed to do one thing: teach you how to become an in-demand email copywriter.
You'll work with Guillermo, learning every phase of email copywriting, including how to get clients. And by the time you are done with the training, you'll be a certified email writer.
But you'll want to act quickly. The deadline to join his training ends in the next few days. You can get all the details here.
Alan turned his $7 investment into $60 million. As soon as Alan graduated from college, he moved to Silicon Valley. And it's there that he hooked up with a venture capital firm that helped him raise money to grow his business.
In fact, they liked his idea so much that he's received close to $60 million in funding. He now has a team of 75 software engineers and designers.
Today, the photo-sharing website he created from scratch 10 years ago reaches more than 300 million people a month. It's also a top-ranked website, coming at number 15.

The Professional Writers' Alliance
At last, a professional organization that caters to the needs of direct-response industry writers. Find out how membership can change the course of your career. Learn More »

Published: July 27, 2020