Earn $24,000 Writing Just One of These in Your Spare Time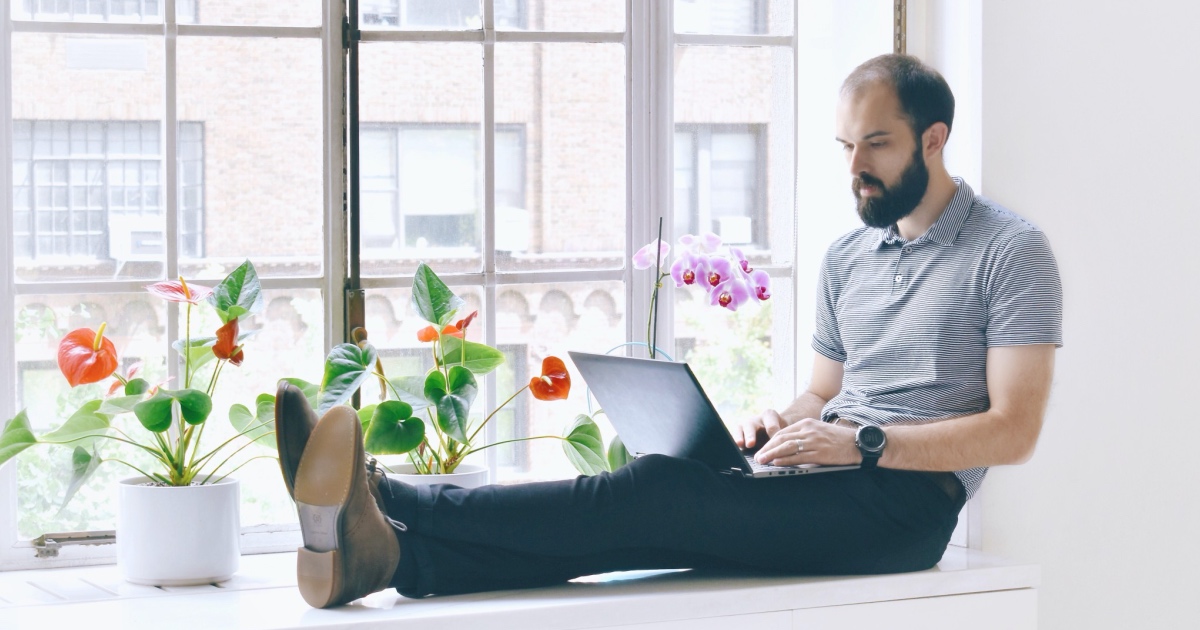 He took the job just to make extra money.
But it wasn't one he loved.
That's because he spent his day going from one community to another, knocking on doors and then hoping someone would answer, giving him a few minutes of their time.
And he would use that time convincing the homeowner to buy what he was selling.
And what was he selling?
Pest control.
But there came a point in time when Trevor Chapman had enough of selling pest control.
So he took the extra money he made and launched his own solar panel installation business.
That turned out to be a smart decision because just two years later, Trevor's company quickly expanded across three different states.
But once again, Trevor found himself growing tired of selling door-to-door. Now, it wasn't because he didn't enjoy having his own business … it's just that it consumed all of his time.
He calculated that he spent more time in the office then at his home. And that left him with little time to spare for his wife and children.
Trevor desperately needed a change in careers but he wanted one that afforded him more time at home. So he began looking for ideas.
One day he came across this quote from Warren Buffett, "If you don't find a way to make money while you sleep, you will work until you die."
And that's when it hit him: The best way to do this is through e-commerce.
But before giving up his solar panel installation business altogether, Trevor decided he should "test" things out first.
So he bought a domain name, and set up a website with an e-commerce account. Now he needed a product to sell online. And since he enjoyed artwork, he figured why not sell it online?
He officially went into business on November 11, 2016. And to generate interest for his product, Trevor spent about $100 on Facebook Ads.
And then he waited for orders to come in. But there was just one problem: He didn't get a single sale.
Well, as it turns out, not that many people who visited his website liked the artwork he was selling.
But Trevor wasn't about to give up. He just needed to find the right product. To refocus his online effort, Trevor used a lesson he learned from selling items door-to-door.
What you sell has to be intriguing as well as interesting enough for people to invite you into their homes.
With that in mind, Trevor picked his next product to test. What was it? I'll tell you in just a minute, but for now I want to explain how you can make as much as $24,000 in your spare time from one client — without any door-to-door selling!
Nope, you can make that kind of money rather easily because the writing market I'm talking about is BIG. With 26 million potential clients spread across the U.S., it's one of the largest writer's markets I've ever seen.
This means the opportunity for you to live the writer's life doing this kind of writing is practically unlimited.
What kind of writing am I talking about? Writing e-newsletters for professional service providers. Sometimes they are called electronic newsletters, email newsletters, and e-zines.
They're all the same thing: an email from your client to their target audience. An e-newsletter isn't an autoresponder or an email blast. It doesn't use hard sales or quick promotions.
Instead, e-newsletters are short, concise "articles in email form." E-newsletters are meant to entertain and engage readers. They are in such need right now that clients will pay you handsomely to write one for them. After all, clients can't spend their time going "door-to-door" trying to reach prospects. The newsletter you write for them helps get their message in front of a larger group at once.
Writing an e-newsletter for just one client could mean $24,000 in your pocket over the course of a year. Steady, predictable income. And that's just one client. Take on a second client and your income doubles.
How do you put together an e-newsletter your client will like and pay you for without hesitation?
Well, Dear Copywriter, you make sure an expert trains you.
And there's no better expert than Michael Katz. He's the perfect person to show you how to make a predictable income with e-newsletters, because he's a successful e-newsletter writer himself.
Over the past 20 years, he's worked with big companies like Comcast, Harvard, Uno Chicago Grill, and Country Financial. And AWAI has convinced Michael to create a program exclusively for writers who want to quickly write e-newsletters for clients and make as much as $800 … up to $2,000 for each one.
Here's your chance to build a thriving freelance writing business while making bankable monthly income. You can get all the details here.
From artwork to inflatable chairs and a huge success. After Trevor's trial run of selling artwork failed, he researched the online marketplace for products that were popular with customers. And he found that inflatable chairs were in demand. So he sold them on his website and it was an instant success.
And he added a variety of different but popular items to his website for sale. Within three months, Trevor went from working 12 hours a day to spending 90 minutes a day on his e-commerce site. And by the end of the year, he was already making $1 million in sales.
His website grew so big and in demand that three years later, he sold his online business for $10 million. Now he has all the time in the world to spend at home with his family.

Creating Email Newsletters for Professional Service Firms
Imagine enjoying the writer's life — the freedom, the pay, the satisfaction of helping businesses — while writing short, fun content. Discover a little-known-but-extremely-profitable writing niche. Learn More »

Published: August 3, 2020