Living the Writer's Life: Chris Hardee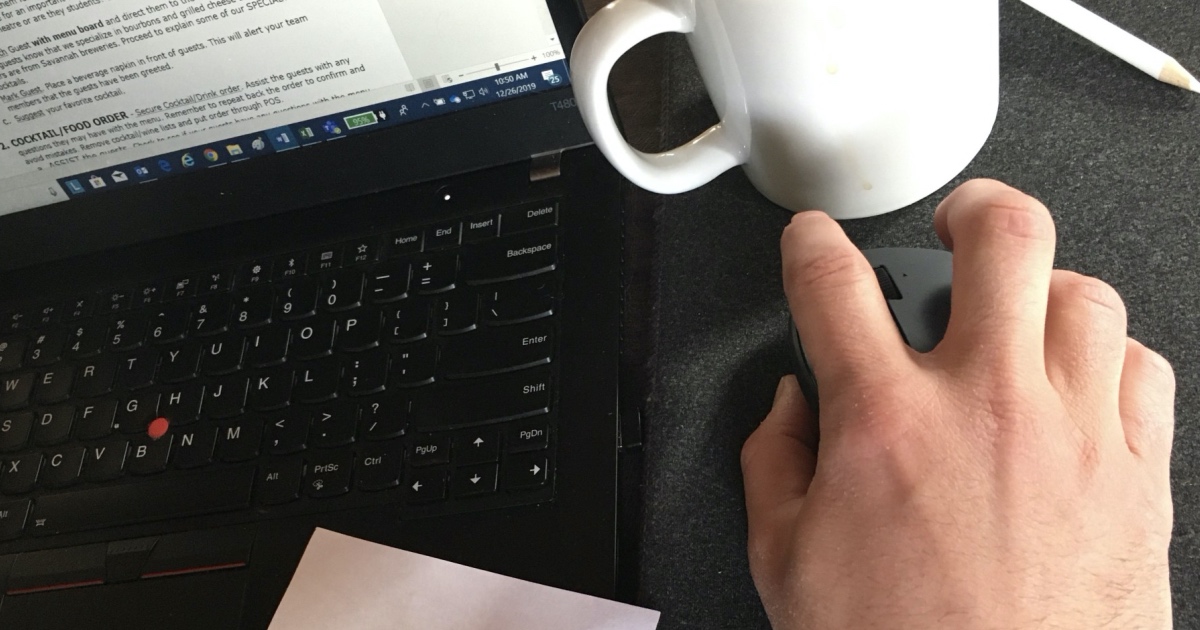 What made you decide to start freelance writing on the side of your day job?
I've been in information technology (IT) for over 25 years. I'm still working full-time, and I've been copywriting for around eight years. I needed to be able to earn extra income for my family. One of the big reasons I'm freelancing is to pay for my daughters' college tuition. I have one who's a freshman in college, and in two more years I'll have another freshman in college. I'm going to be paying for college for a while. I typically work from 5 until 6:45 in the morning. Then some evenings I work, some evenings I take off. It depends on how much I have going on. I love the flexibility of being able to hang out with my wife and spend time together when we want.
Are you planning to continue with both careers?
For now, I'm planning to continue with both careers. I've been at my current job for 19 years. I don't have any plans at this time to stop.
Since you work in IT, do you also write for that niche?
Yes. I write about databases and business intelligence, I've worked with analytics companies, and sometimes I'll branch out into other areas of tech as well.
Do you use tech to help automate some of your writing business?
Yes, absolutely. I've always had a fascination with automating things. But at the same time, I don't want to overdo it and automate to the point where I lose the relationship part of it. I've tried to pick tools that allow me to automate certain parts of the process, but I'm still involved in every step.
What are some of your favorite tech tools to keep you organized?
I use Todoist for personal task management and 17hats for my business, which allows me to set up workflows. I can create templates for a lot of my common tasks. For example, I can set up all the steps for writing a blog post. Then I don't have to worry about forgetting anything. That's important for me because I have a full-time job and family obligations, so I need to stay on top of all my freelance work.
What are your favorite kinds of projects?
My favorite projects are usually bigger, like white papers. I also write a lot of blog posts. It's a good thing, too, because it helps balance out the income. Sometimes the white papers are one-off projects and you don't always know when they're going to arrive. It goes up and down, depending on the time of the year. We're coming up to the end of the year, so it'll probably be quieter for white papers. It'll be nice to have blog posts to do in the meantime.
How do you enjoy the writer's life?
I absolutely enjoy the flexibility of the writer's life and having control over my schedule. With a typical 8-to-5 job, you don't have the flexibility of starting that work early. That's why I get up at 5 a.m. to do my writing when the house is quiet. It took me a good month before I was used to getting up at that hour. I enjoy it now, though. That's my most productive time of the day.
What's your best piece of advice to someone who's just getting started in freelance writing?
Find a method of prospecting that works for you and, most importantly, stick to it. Make it a habit, so you keep going even when you're busy. If you stop when you get busy, your lead generation dries up. Then you finish a big project and you realize, Oh, I don't have any more work coming in. I write a lot for B2B, so LinkedIn is an obvious choice for some of my prospecting. I've spent the past two months just producing content every weekday for LinkedIn. I'll usually post every morning. Sticking to it every day has really increased my reach over time. So far, a few people have found me, but I've made a lot of new online friends along the way.
Published: August 8, 2020