When You're a Freelance Writer, You're in Charge of Your Time – Manage It Like a Boss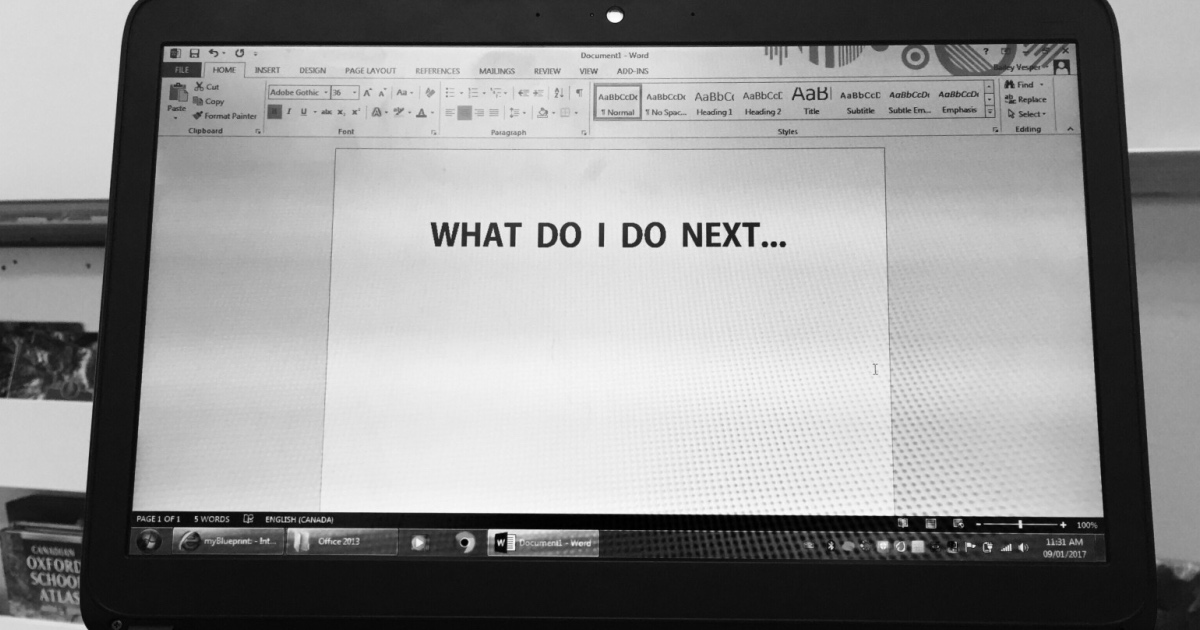 You're here. So, you either work as a freelance writer or you want to work as a freelance writer.
That means I know a few things about you.
You have an adventurous streak.
Freelancing by nature has more uncertainty than a regular job. Really, I should say, the uncertainty is easier to perceive. Either way, I find most people interested in freelancing have a thirst for experience. They want to do things, to try things … to know what it's like to be in the thick of things.
You desire meaning in your work.
You can find a lot of meaning in a traditional job, no doubt. But, that isn't always the case. And, even when you're doing meaningful work you believe is making a difference, you're doing that work for someone else. The surest way to pursue meaningful work — work infused with purpose — is to be your own boss … to choose your own path.
You value your time.
Becoming a freelance writer doesn't mean you'll work less than your traditionally employed counterparts. You might. Sometimes, though, you might work more. But, working as a freelancer means you get to dictate how you spend your time. You determine when you work and what you work on. And, that's huge.
It's this last trait I want to talk about today.
Because, by taking on this wonderful adventure of freelance writing, you're taking on more than just crafting content and sales copy for clients.
You're taking on marketing yourself.
You're taking on learning new skills.
You're taking on becoming an expert in a niche or specialty.
You're taking on organizing and managing your business.
In other words, you're taking on a lot.
And, it's totally worth it. I look at the past (almost) 20 years I've spent as a full-time freelancer, and it's been amazing. Working from home. Working from the road. All the time I've gotten to spend with my family. The clients I've landed and friends I've made. I wouldn't trade it.
So today, I want to give you some tools for making the most of your time, so you're able to give all the things you're taking on the attention they need for your business to grow and flourish.
First Things First … Figure Out the Time You Want to Spend on This.
Before you can even begin thinking about making the most of your time, you need to pause and think about the amount of time you actually have.
This is step one. Decide how much time you want to dedicate to your freelance-writing business.
If you're holding down a regular job, this might be a small number like 10 or 15 hours a week. On the other hand, if you don't have a day job, you might be able to dedicate much more.
This is a number you'll want to review every three to six months, because it will fluctuate. Your writing business might grow to the point where you leave your day job. At that point, your 15-hour commitment might jump to 30. Or, you might have been working 40 hours a week on your writing business to get things off the ground … but once you have a few clients and some steady income from it, you may choose to scale back your work hours to 25.
Remember, you're in control!
Once you figure out how many hours you want to put toward working on your business, block them out on a calendar, so you know that's work time.
And then, set some boundaries. Let friends and family know those are your work hours and to disturb you only if it's absolutely necessary. (Be clear on what "absolutely necessary" means.)
Set some boundaries for yourself, too. When you can work from anywhere, it's easy to let your work bleed over into your free time. But, if you set a boundary early on regarding the circumstances under which you'll "work late," you'll set yourself up to enjoy your work when it's work time and then to relax guilt-free when it's not.
Second Things Second: What Are You Balancing Exactly?
This isn't an article about work-life balance. It's an article about balancing the different work hats you'll wear as a freelance writer. So, you need to know what those hats are …
The Administrator: Sometimes, you'll step into the role of administrator. This is the person who makes sure the bills get paid, the invoices get sent, and the books get balanced. This person organizes receipts for tax time. And, they make decisions about things like what company to use for website hosting. This is a critical role in your business, one that must be attended to. So, either you need to wear this hat from time to time … or you need to outsource it to someone you trust.
The Business Builder: When you put on your Business Builder hat, you're going to put time into marketing your business, growing your network, and connecting with your network … all those things that bring clients in the door.
As the business builder, you'll also spend some time experimenting with new marketing methods. You'll touch base with existing clients to suggest new projects. You'll also work on developing new assets for your business. You might write a new blog post for your website, for example. Or, you might update your LinkedIn profile.
To succeed, you need clients … and it's the business builder's job to land them.
The Student: Ask any successful freelance writer, and they'll tell you one key to success is continuous learning. Study marketing. Read about your industry and your craft. Learn new skills. Practice your skills — both the new and the well-established. Keep up with what's changing in marketing and in the industries you serve most often.
The Artist: Just about every writer I know can list off a dozen or most creative projects they'd like to tackle. Some might be geared toward earning money. But, some just align with a passion they have.
It doesn't matter. Identify your own creative projects and set aside time to work on them. This will keep you energized and fulfilled. And, that means you'll do better work on everything.
The Paid Writer: Hopefully, it goes without saying that, when you land a project, you need to take the time to do good work and to deliver it by the agreed-upon deadline.
These are the five main hats you'll need to wear in your business. You'll come across others. But, this is a good starting point.
So … how do you know which hat to wear when, and for how long?
The answer is … it depends on where you're at in your business. Let's take a look …
When You're Starting Out – Before You Land Clients
In the B.C. stage of your writing career — that's Before Clients — things are pretty straightforward.
You're going to dedicate most of your time to building your business. But, you don't want to ignore those other hats.
Administrative tasks demand attention on a regular basis. But fortunately, they don't require much time — usually just an hour or two a week. And then, you might dedicate a day once a month or once a quarter to do some review, explore new tools, archive existing records, and catch up on anything you didn't get to in your regularly scheduled time.
Dedicating time to creative projects also tends to work best on a fixed-hour basis. Somewhere between two and four hours a week is usually enough to keep your creative need well-filled. And then, sometimes, you'll find yourself pining to work on one of these projects in your off hours. If that's the case, go for it! Capitalize on that momentum, when it's running high.
Take whatever is left over of the time you decided to put toward your business, and dedicate 75 percent of it to building your business, with a heavy focus on landing clients.
Spend the remaining 25% on wearing your Student hat and honing your skills.
Feast or Famine – Finding a Rhythm and Breaking Free
Once you start landing clients, sooner or later you'll hit a tipping point.
When that happens, most writers find themselves in a feast-or-famine cycle.
During feasts, you have so much work on your plate, it feels impossible to wear any hat other than your Paid Writer hat. It can also feel impossible to respect the boundaries you set regarding when you'll work and when you won't.
During a feast, schedule yourself first each week. Block that hour to tend to administrative tasks. Block two hours to touch base with your creative projects. And then, set aside 10 to 20 percent of your remaining time for business building and skill building.
Everything else gets dedicated to paid client work. By adopting this discipline of scheduling yourself first, you'll set yourself up to break out of the feast-or-famine cycle.
During famines, give a little extra time to administrative work. Review the time it took you to complete projects and how much you billed for them. How did it break down into an hourly rate? Use what you learn to adjust how you schedule projects going forward, so you don't get overwhelmed, and so you still have time to market your business — another key to breaking out of the cycle.
During a famine, add a little time for your creative projects.
Continue to put about 10% of your remaining time toward skill building. And, put the balance toward landing new clients … but with more attention to scheduling the work, so you're not swamped.
Striking the Balance – Hitting Your "Steady Work" Stride
Getting to the point in your business where you have steady work — you're not swamped and you're not panicked over where the next project is coming from — does require discipline and balance … and some trial and error, so be patient with yourself.
It means not overscheduling yourself with client projects. It means getting a good handle on how long different projects will take you, so you can set deadlines that make sense. It may also mean adding a retainer client or two to your roster, so you have certain projects (and paychecks) you can plan for well into the future.
All this boils down to one key thing … knowing when your next calendar opening is. I call this my next start date. When you know your next start date, you can continue to market yourself … and, when a client contacts you about a project, you'll be able to collect a deposit and schedule them in for your next availability. With a little practice, you'll be able to estimate with pretty good accuracy how long you'll need for that project.
And then, you determine your new start date for the next client who comes in … lather, rinse, repeat.
You can see how this changes things. When you're scheduling projects into the future, there's no feast or famine. Just steady work.
So, how does that break down in terms of how much time you should wear each hat?
You'll still wear your Administrator hat for an hour or two each week, with a day every month or quarter for review, catch up, and to learn new systems you're thinking about adopting.
You'll still wear your Artist hat for three or four hours a week — more if you want to wear that hat in your non-work time.
And then, for most writers it works best if they wear the Paid Writer hat for about 70% of the remaining time, the Business Builder hat for about 20%, and the Student hat for about 10%.
This is just a starting point recommendation, though. Every writer is different. With a little experimentation, you'll find the balance that's right for you. And when you do, you'll be able to manage and grow your business, improve your skills, stay organized, and deliver great client work.
All of that adds up to a low-stress writing career you'll enjoy … and will pay your bills and then some.

The Professional Writers' Alliance
At last, a professional organization that caters to the needs of direct-response industry writers. Find out how membership can change the course of your career. Learn More »

Published: August 12, 2020