Proven Method to Get B2B Freelance Clients with One Sample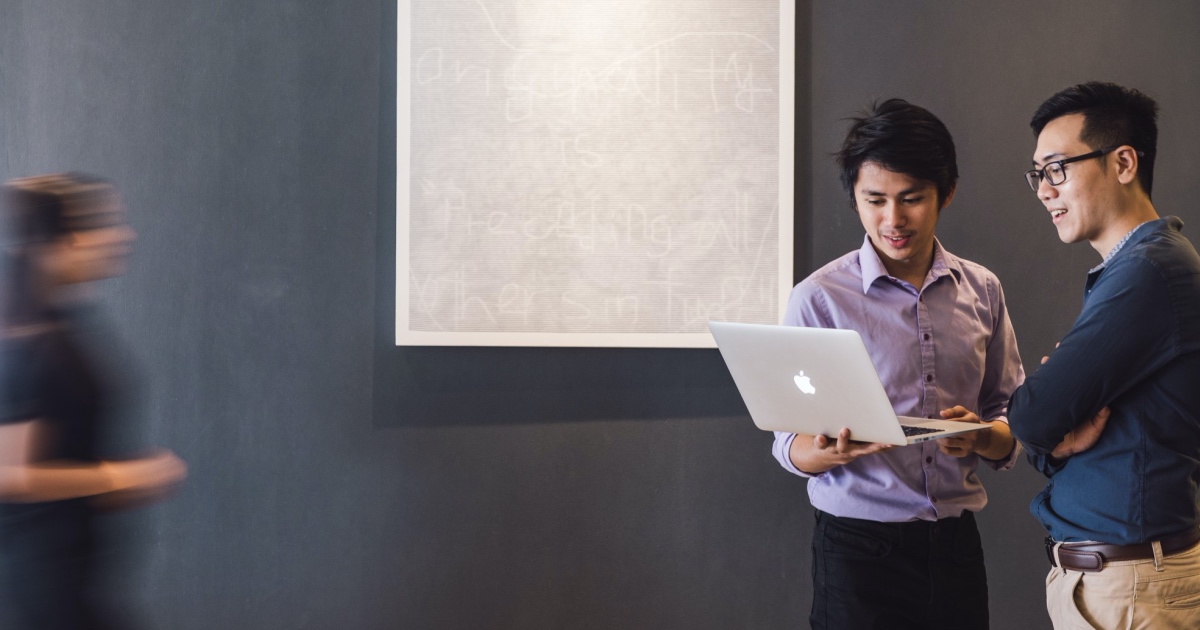 Congrats! You've created your first writing sample. Now what? Now you can use that sample to find another, related type of work. Then, you'll have another sample!
It's what I like to think of as the stair stepper technique.
This technique is deceptively simple, yet wildly useful. It's useful because it gives you a logical "next step" which is one of the hardest parts of finding new clients when you're starting out.
You see, what holds a lot of aspiring writers back is their unwillingness to take action. Maybe you're confused, overwhelmed, or afraid. All are perfectly normal. And beating those feelings is where the stair stepper technique comes in to play.
It's a way to look at your best next course of action based on your current situation. For example, if you wanted to order a sandwich from your neighborhood deli, then you know what you want and how to get it. You don't fritter away hours trying to figure out HOW to get the sandwich. You just order the sandwich.
It's the same with finding clients.
How the Stair Stepper Technique Can Help You Find Your Next Client
If you want to get to the top of the staircase, then you start walking up the stairs. Like ordering the deli sandwich, you don't have to think through the actions to achieve your goal.
While finding clients is a bit more complex, you can simplify it by asking yourself a series of questions.
Start with some questions
What type of sample do you have? Is it a blog post? A web page? An email sequence? Whatever it is, keep that in your mind.
Who did you do it for? What industry? What type of product?
Does your background relate at all? For example, if you were a former schoolteacher and now you want to write for e-learning companies, that's a direct connection and will be helpful for you. That experience armed with a writing sample should be enough to open many doors.
It doesn't even matter if it was a paid sample. All that matters is you have a specific sample of your writing and you can use that to find related work.
Here's a real-life situation. Earlier in the year, I landed a higher education fundraising software client via an agency. The client sells software to universities that track donor gifts and specific fundraising campaigns. University fundraising is a complex endeavor that relies on strong (and sometimes multi-generational) relationships, so software helps keep it organized.
After I wrote a few blog posts for them, I started thinking of my previous career in the nonprofit world and wondered how many OTHER software companies might serve nonprofits.
Do you see where I'm going with this?
Take the first step
In just a few minutes on LinkedIn, I found a few. I sent a connection request to someone in the marketing department with a brief note of introduction. I didn't ask for work. I just mentioned I was a freelancer and my background in nonprofits. He responded a few days later and offered to connect me with their content person. Of course, I said, "yes!"
The content person and I had a short call, he assigned me a topic and now I've written five posts for them in the past month.
That's what I mean by the stair stepper technique. Use one sample to get in the door with a related industry. There are literally thousands of potential clients out there and many of them hire writers. Your job is to use the amazing tools of the internet to find ones that interest you and reach out.
Keep it simple with your one writing sample. When you focus on creating another, similar sample, you'll have needed parameters.
Leverage your connections or look for new ones
I mentioned LinkedIn already. That's usually my first "go-to" because I'm already active there and it's easy to assess the company in seconds. I go to the company page and look at the "About" section to see how large they are and get a feel for how long they've been around. I like to work with established companies because they usually have marketing departments and more opportunities.
Once they pass my initial sniff test with the About, I go to the "People" section and look to see if I'm already connected to anyone or look for potential new connections in the marketing arena.
That alone can turn up dozens of potential prospects.
In the fundraising software case, I also went to Twitter and found dozens more in a related industry. Then there's AngelList which tells you who received recent venture capital funding, and of course, Google.
The hardest part of getting started as a freelance writer is narrowing your focus. If you take it from the perspective that your goal is to get blog writing samples or web writing samples, then it's much easier to find companies who may need your services.
If you use the stair stepper technique, you can easily use your first sample to find similar companies.
What do you think? Will you try it?

The Professional Writers' Alliance
At last, a professional organization that caters to the needs of direct-response industry writers. Find out how membership can change the course of your career. Learn More »

Published: August 20, 2020