Today's Growing B2B Content Marketing Opportunity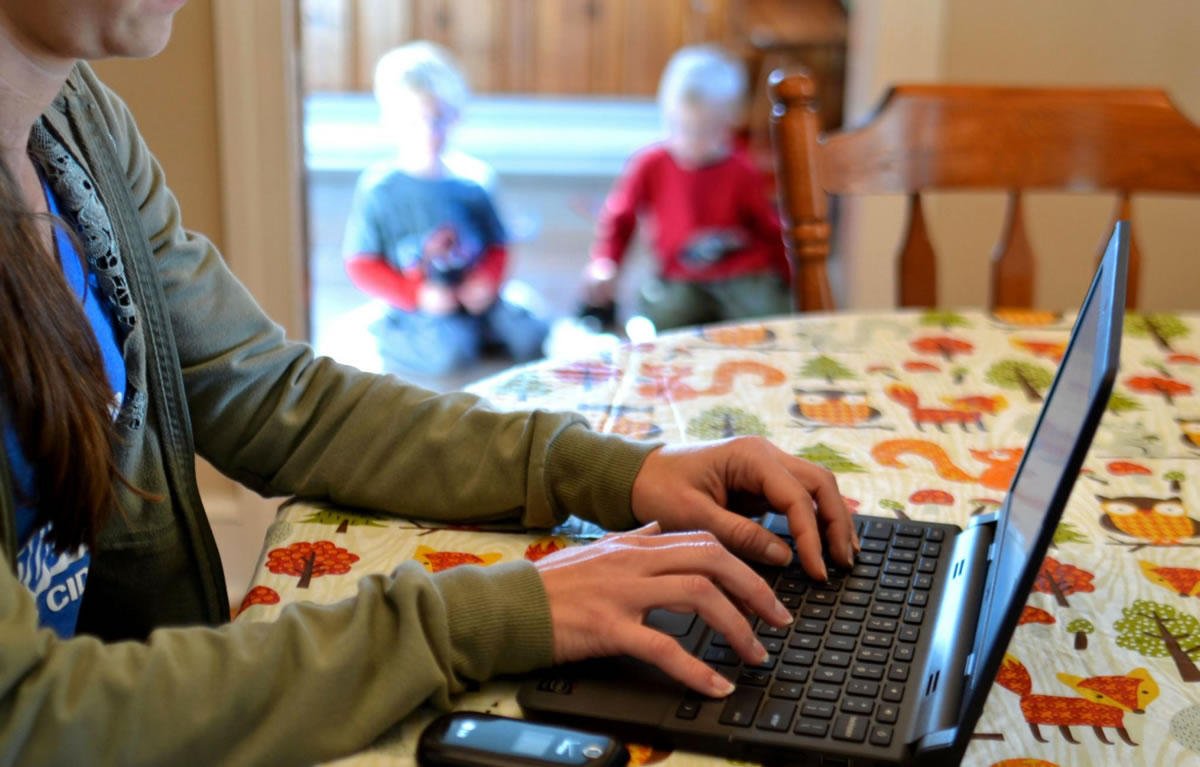 With conventions cancelled (many until 2021) and travel reduced, businesses have had to find alternative ways of doing business.
They can't simply stop selling. Instead, they're putting a greater emphasis on other ways to build trust and credibility with their customers.
Enter content marketing online.
Educational Content Has Never Been More Important
Companies are hosting more webinars and virtual events. They're finding ways to repurpose content and publish e-books and white papers. They're trying out new formats like videos and Q&As. There are also more emails, landing pages, and advertising going on to attract prospects.
Consider these statistics:
78% of marketers expect budget increases for online content. (LinkedIn)
The total demand for B2B content rose in April and May, 10.5% and 49.8% since last year. (Source: Netline and Marketing Charts)
Webinar ads have doubled since January. (MediaRadar)
It's not surprising that businesses are focusing online. After all, it's the only way for B2B companies to remain relevant right now.
In addition to webinars and the accompanying emails and ads, B2B marketers are also interested in finding ways to recycle existing content. Called "repurposing" in the marketing world, it's a smart way to find new life for existing material.
Consider this, let's say you do a webinar and it's an hour long and packed with great material. What if you as a writer, could turn that webinar into a blog series and a few social media posts?
That's great for the company because they now have additional ways to promote that webinar and extend its life. Plus, it can reach people who'll never watch the webinar and get the information to them in different formats.
Replace "webinar" with video and you can do the same thing. I have. Over the past four months, I've turned a doctor's Facebook videos into blog posts and social media content for him. I watch/listen to the video and write a post based on his content. It's easy for me and helpful for him.
Other businesses are creating executive summaries of larger research pieces. For example, Forbes reported a story that software company Tanium published a two-page executive summary of how last year's thought leadership research fits in the current climate of a pandemic. Someone had to distill that research into a summary.
In fact, I happened upon a Twitter thread recently that indicated there was a huge need for people to help companies repurpose existing content. Podcasts, webinars, old blog posts, and e-books, the list goes on of material that businesses have already created. Why not reshape that material for a longer life?
6 Types of Content Marketing Opportunities That Are Sizzling Hot
Here are six content marketing opportunities that are in-demand now — and they aren't going away anytime soon.
Webinar Scripts (and the emails that go along with webinars) — If my inbox is any indication, every B2B organization is offering a ton of webinars for their target markets. These webinars are packed with quality content. Many companies need help writing the webinar script, emails to promote it, and banner ads to advertise it. If you have a background in a related industry, you may be a perfect fit for this type of work.
Video Scripts — Short (20 second to 3 minute) videos are popular with companies of all sizes. Some of these videos are animated "explainer" type of videos that demonstrate how a piece of software works. If you consider yourself a visual person and can "see" a story in images, writing the accompanying scripts could be a good avenue for you.
Repurposing Existing Content — You know how I mentioned turning a webinar into a blog post and a few social media posts? You can also do that with podcasts, videos, and e-books too. In fact, any content that's already created lends itself to slicing it up and presenting it different ways.
E-books and Special Reports — These are part of what Brian Clark of Copyblogger calls "cornerstone content." They take hours of time and effort to produce and if done right, are an asset that can pay off for months. In fact, some organizations plan to produce one big piece every quarter and build all types of marketing campaigns around them. If you like writing longer pieces, these can be a good type of work to pursue.
Case Studies — The classic "problem/solution" approach is excellent for showing potential clients how your company can help them solve their primary problem. These are often used to help prospects choose a company so they can have a high Return on Investment. And with the rapid growth of content-based marketing among B2B companies, the demand for these pieces has never been higher.
Email Marketing — Speaking of ROI, email marketing isn't going anywhere. According to HubSpot, 81% of B2B marketers use email newsletters. And businesses need several different types of email to reach prospects and current customers.
How to Find This Work
The easiest way to find content marketing work is to pick a type of writing to offer and then find businesses who already use that as part of their marketing. So, if you want to offer email marketing, then choose businesses that already have a strong email marketing program and show them how you can help.
You also want to target strong industries. E-learning, protective equipment, streaming services, and e-commerce are examples that are in a growth phase.
Try to put yourself in the position of the person hiring you. What do they need and how do you help them get what they want? You can look to growth industries for opportunities and read up on trends. Then create a service that helps and reach out to marketers in those industries.
There's no doubt that COVID-19 has changed the marketing landscape. Companies that primarily relied on trade shows and face-to-face selling are turning to content marketing, which means they need writers. You can be one of them!
For more information, check out Steve Slaunwhite's recent article, Top-Paying B2B Copywriting Gigs in a Down Economy.
Do you have any questions about getting started as a B2B copywriter? Let us know in the comments.

The Professional Writers' Alliance
At last, a professional organization that caters to the needs of direct-response industry writers. Find out how membership can change the course of your career. Learn More »

Published: August 27, 2020