Where Do You Fit in B2B Copywriting?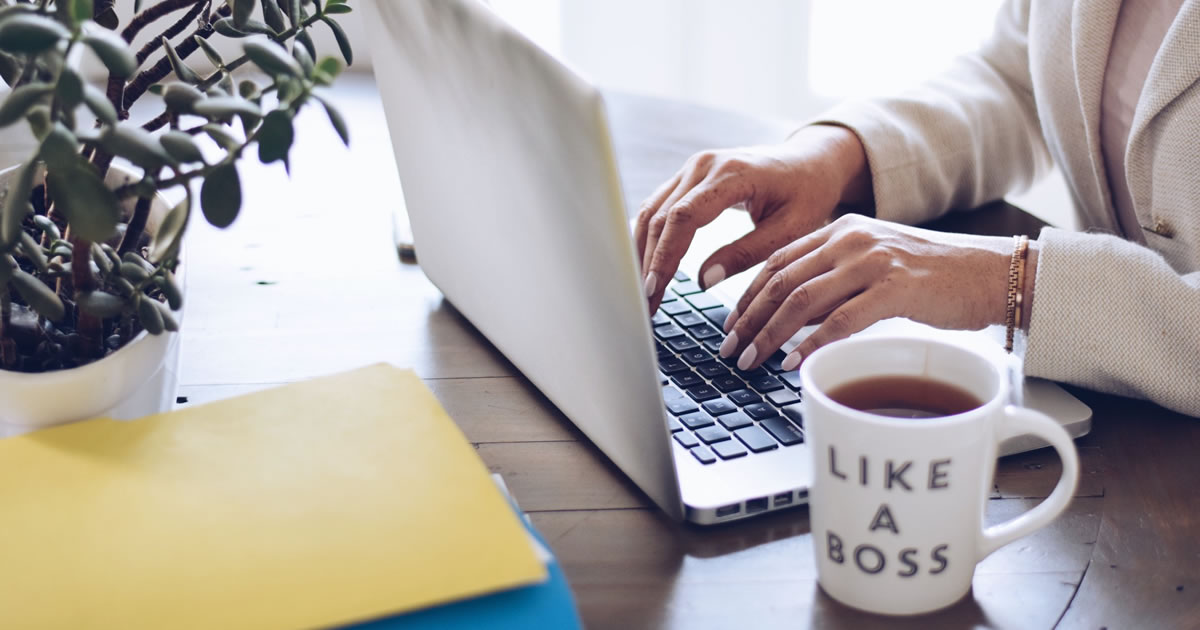 As a copywriter, my B2B (Business-to-Business) clients are some of my favorite clients to work with.
That's because they value my experience in their niche — which made it easier to get a foot in the door, develop a good rapport, and negotiate better fees for my work.
In other words, I feel valued as their "go-to writer."
With all these benefits — and more I haven't even touched on — B2B copywriting has proven to be a great opportunity for me.
But, depending on your education, experience, and background, maybe you're wondering if B2B is a good fit for you …
What Is B2B Copywriting?
Business-to-Business is when one business markets and sells their products or services to another business.
This is different from B2C (Business-to-Consumer), where a business sells directly to individual consumers.
For example, within my pet and veterinary niche, a B2C client might sell pet beds to dog owners. A B2B client, on the other hand, might sell medical equipment to veterinary hospitals.
I've been fortunate to have great clients in both the B2C and B2B spaces. And, in my experience, the copywriting process is similar for each.
There are some minor differences, such as B2B being less sales-y and more information based, but …
It's simple to build on the copywriting skills you already have when you venture into the in-demand realm of B2B.
With some basic B2B copywriting knowledge, you can quickly prepare for your first B2B client.
B2B Copywriting Projects
As a B2B copywriter, you'll never be bored!
Content marketing is common, so you may find yourself writing blog posts, articles, white papers, case studies, and more.
There's also a big need for emails, sales letters, website content, landing pages, product descriptions, press releases, and informational brochures.
Recently, video content has also become very common, and it pays well. This may include informational "explainer" videos, or Video Sales Letters.
Because of the variety and the large demand for B2B copy, you're sure to find a project type that suits your talents and interests.
Who Is B2B Copywriting For?
If you're wondering whether you need a business background to do B2B copywriting, the answer is NO.
I have no formal business training. I've never worked in a traditional office setting. I get flustered trying to interpret legal contracts, and my eyes glaze over at the idea of quarterly reports.
So, if I can do it — you can, too!
The trick is, instead of thinking of B2B from a purely business perspective, lean more heavily on your niche knowledge.
Your expertise of a particular niche is what B2B copywriting clients really want.
The list is potentially endless, but here are five examples of how to turn your experience into a B2B specialty …
1. Teacher
Maybe you're used to standing in front of a classroom full of children …
But, since you understand the fundamentals of how people learn, your teaching skills are transferrable to all sorts of learning modalities.
Plus, your knowledge of educational systems can come in handy.
Some examples of B2B niches where teachers could thrive include …
Corporate training programs.
Software for schools and universities.
Desks, chalkboards, bulletin boards, and other supplies for schools.
Online learning and Continuing Education programs for a variety of industries.
So, your clients could be corporations, schools, universities, or supply manufacturers — to name a few.
2. Pharmacist
Since you have a good working knowledge of medicine and health, the health copywriting niche would be the perfect option for you.
This niche is broad, and includes doctors and hospitals, pharmaceuticals, medical devices, supplements, diet programs, and all sorts of other opportunities.
You may find yourself writing about …
Medical and surgical equipment and supplies.
Medical devices.
Software for hospitals, doctors' offices, and pharmacies.
Training and Continuing Education programs for healthcare professionals.
To come up with more ideas, think back on all the products and services you've ever needed within your own daily practice as a pharmacist — everything from supplies you ordered, to credit card machines, to janitorial services.
3. Computer Programmer
If you're knowledgeable in the IT or software industry, there's plenty of opportunity out there for you.
Pretty much every type of business needs software nowadays for billing, secure record-keeping, and more.
So, you could help software and SaaS companies market their services to …
Manufacturers and supply chain.
Schools and universities.
Nonprofit organizations.
Corporations in a variety of industries.
And much, much more!
If you want to specialize even further, you can choose a secondary niche. For example, a copywriter specializing in software for doctors' offices.
4. Chef
Your knowledge of all things food-related can help you write for suppliers, and for service providers such as caterers.
For example, your industry clients could include …
Companies that provide ingredients to restaurants.
Kitchen/cooking equipment companies for restaurants, hotels, etc.
Companies that cater corporate events, conferences, and weddings.
Transportation companies that work in partnership with food delivery services such as Blue Apron.
Go ahead and research all aspects of the food industry, and I'm sure you'll find even more opportunities than I've listed here.
5. Parent
Even though parenting might not be a formal, paid job — it's certainly still a job!
And, your life experience makes you an expert in knowing how family-oriented businesses can make themselves competitive.
On the B2B side of the family-oriented businesses, you may work with …
Suppliers for amusement parks that market to families.
Software providers for childcare centers.
Uniforms and other supplies for children's sports, camps, and extracurricular programs.
Corporate daycare providers.
As a parent, think back on all the businesses you've interacted with as your children were growing up. What other family-oriented businesses might need your expertise?
How Do You Find B2B Copywriting Clients?
If you come from a different industry, go ahead and brainstorm your niche, just like I did with the examples above …
Now that you have a general idea of where you might fit in the B2B copywriting world, it's important to have a plan for getting clients and paychecks.
But don't worry — you've got what it takes!
Here are a few simple places to start …
Look on LinkedIn.
Create a profile with a description of what you do — it can be as simple as "[NAME OF INDUSTRY] copywriter."

Fill out your education and experience sections, too, so potential clients will know you understand their industry.

Then, start reaching out to marketing directors within your niche.

Check-in with friends and former colleagues.
Many copywriters start with someone they know as their first client. That removes some of the initial pressure, and also results in you getting a glowing review to show new potential clients.

Search industry events and publications.
Look at the lists of exhibitors for big conferences and trade shows, as well as advertisements in industry magazines.

This will give you an idea of companies within your niche that have a marketing budget and need effective copy. Research the companies, then reach out on LinkedIn or via a warm email. (Again, look for marketing directors.)
Whatever your previous experience, you're sure to find a B2B niche with clients who appreciate you and will provide your next paycheck.
To find them, go ahead and try one of the above steps.
For more information about the B2B opportunity, and how to get clients, check out these resources:
Do you have any questions about getting started in the B2B copywriting field? Share them in the comments so we can get you the answers.

The Professional Writers' Alliance
At last, a professional organization that caters to the needs of direct-response industry writers. Find out how membership can change the course of your career. Learn More »

Published: August 24, 2020