Write a B2B Article and Get
Paid $500 to $850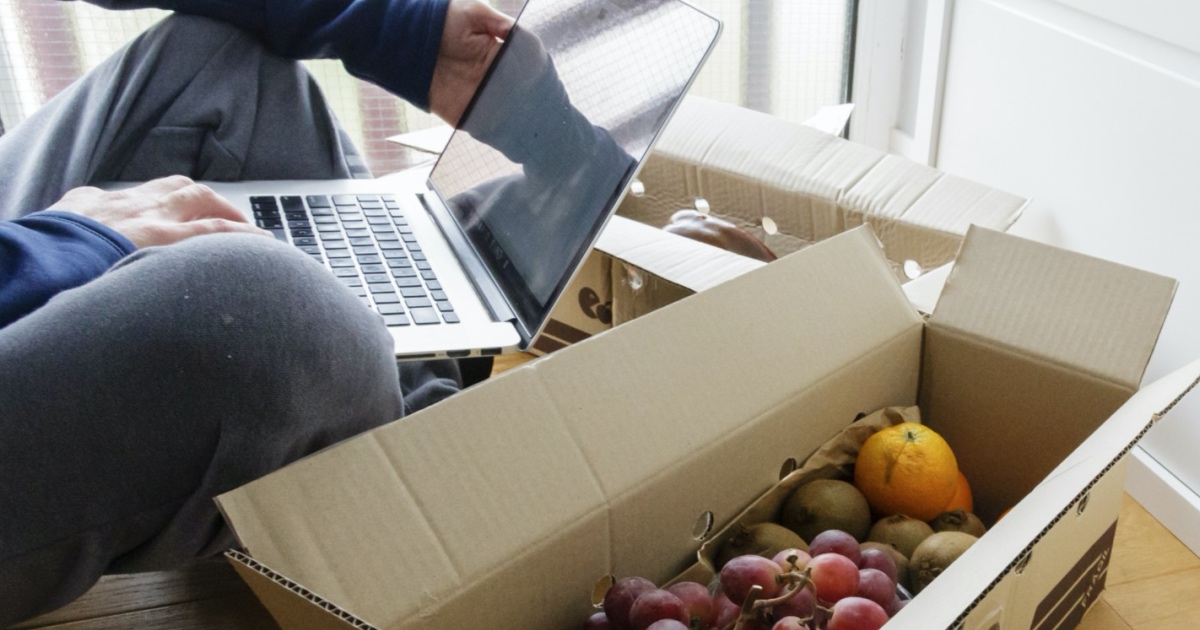 He couldn't have known that the business he created 113 years ago would one day make it onto the list of the 20 most valuable companies in the world.
He also would have no way of knowing that the $100 in seed money he borrowed to get started would be worth $74.1 billion today.
And he also wouldn't know the number of employees would grow from six to over 481,000 worldwide.
The man I'm talking about is one few people know about … James Casey, founder of United Parcel Service (UPS).
James was born on March 29, 1888 to immigrant parents, Henry and Annie Casey. Henry and Annie had migrated to the U.S. from County Galway, Ireland.
While they initially met and married in Chicago, they made Nevada their home.
Shortly after settling in, they opened a saloon, which Annie ran during the day while Henry prospected for gold.
Henry never struck it rich. Unfortunately, he wound up contracting miner's lung, forcing the young couple to pack up and leave for another state. This time they set their sights on Washington because at the time, Seattle was a booming city.
Henry's health was rapidly deteriorating and so young James had to quit school at 11 and find work to help the family out. He got a job assisting a delivery driver for one of Seattle's leading merchants, Bon Marché department store.
Henry was paid $2.50 a week, and he learned the grassroots of the transportation industry. It also helped him learn the streets, alleyways, and house numbering system of the city.
He loved learning and wanted to get a good education, so he quit his assistant job and attended school during the day while working for American District Telegraph (ADT) at night.
For the ADT Company, James worked at what was then known as a "footpad" position, which meant he delivered messages and ran errands. And it's here he met Claude Ryan, who eventually became his business partner.
By the time James turned 19, he managed to save up enough money to start his own messenger delivery business, American Messenger Company (AMC). Borrowing $100 in start-up money, and with his friend Claude's help, the two young men acquired two telephones and two bicycles.
They began delivering messages to local area businesses. And because they knew the city streets so well, they could deliver messages much quicker than their competitors. It was James who came up with the motto, "Never promise more than you can deliver and always deliver what you promise."
By 1912, AMC had 10 messengers and moved into bigger office space. Yet that wasn't enough because by the end of the year, they had hired 75 messengers.
Demand for delivered messages and parcels got so big that AMC eventually partnered with the Motorcycle Delivery Company. This gave them an even bigger foothold on the delivery service.
With the merger, the company was now known as Merchants Parcel Delivery. Gradually, Merchants Parcel won over three of the four biggest stores in Seattle.
James was now ready to expand the business outside of Seattle's city limits. But that would require an important change … one he had to do out of necessity. In just a minute, I'll tell you what that was, but for now, we're going to talk about a change you can make in your copywriting career that could lead to hefty writing fees.
The change I'm talking about is adding writing for the B2B market to your portfolio of writing services. That's because the demand for writers is bigger than ever.
Right now, there are still millions of businesses out there that need a lot of help writing all forms of copy.
Studies show that of the 8 million or so B2B companies in existence, only about 40% characterize their content marketing as "sophisticated." This means they want to do more but they don't have the writers in place.
The other thing unfolding in the B2B world is the use of digital marketing to generate leads, follow up on leads, and directly sell products and services online more so than ever before.
It's all about writing and producing relevant content that's very useful to your client's customers because it informs and educates.
And the good news for you, Dear Reader, is that if you can write the content B2B companies need, you can earn hefty fees. I'm talking about getting paid anywhere from $500 to $850 (or more) for each piece of content you write.
Unlike full-length sales letters that sometimes takes weeks to complete, you could write a B2B piece of content in a few hours or perhaps a day. This means the more you write, the more you earn.
And now here's even more good news … one of today's premier B2B writing experts is going to show you how to capitalize on this content writing trend.
That expert is Steve Slaunwhite who has created a one-of-a-kind B2B training program where he'll walk you through what it's like to be a B2B writer, along with today's in-demand project types and how much you can earn.
The program is called Modern B2B Copywriting and if you want in on the B2B writing world, here's your chance to learn from an expert. You can get all the details here.
Now, about what happened with James … As he and his partners began to expand the delivery routes for their business, they set their sights on California, specifically the San Francisco area because the city was growing quickly. But there already was a company operating in the area with the word Merchant in their title, so they couldn't use the company name Merchants Parcel Delivery. One partner liked United, the other liked Service, and James liked Parcel.
So in 1919, Merchants Parcel Delivery was changed to United Parcel Service. And by 1929, UPS was delivering more than 11 million packages across the country.
Today, UPS delivers packages to customers in 220 countries and it generates over $74 billion dollars in annual sales. When James died at age 95, he had an estimated net worth of $100,000,000.
The UPS story proves the B2B market is big and it's time for you to get in on the action by becoming a B2B writer. I suggest you check out Steve's program here.

Modern B2B Copywriting
Learn everything you need to know to succeed as a B2B copywriter from marketing your services to writing copy and everything in between. Learn More »

Published: August 31, 2020