3 of the Most Common Email Messages Clients Ask for … and How to
Over-Deliver on Each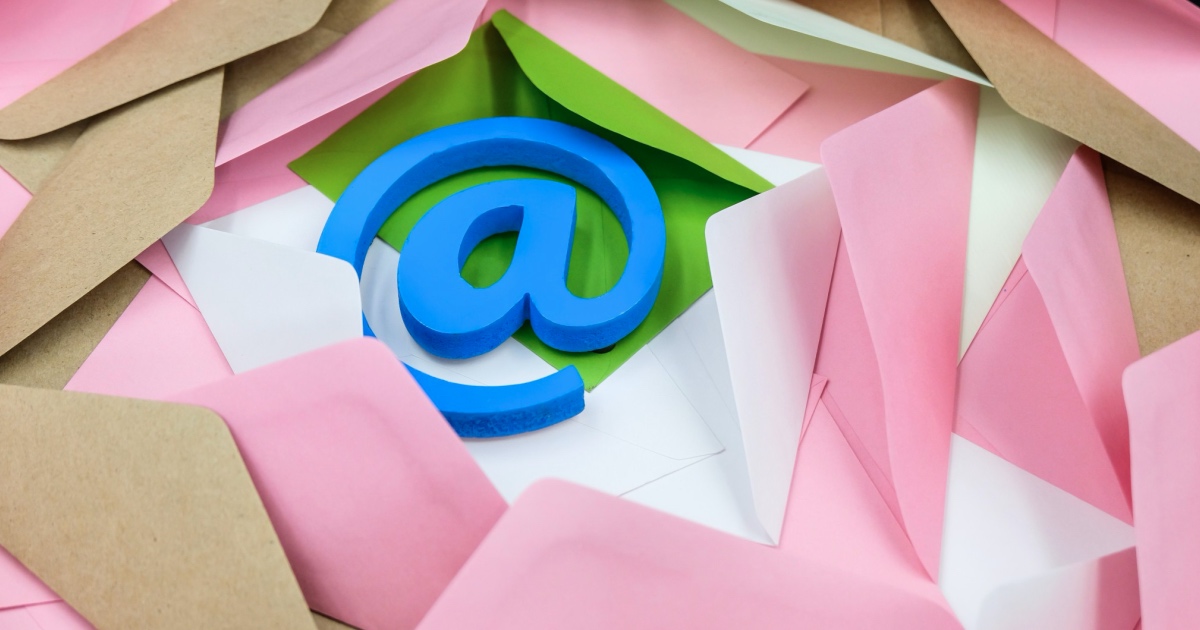 Emails are some of my favorite projects to work on. They're quick, easy, and fun to write. And, it's fairly simple to give clients a "Wow!" experience that keeps them coming back.
Have you ever had a "Wow!" experience? Let me explain what I mean by that …
A few years ago, my family and I stayed at the Four Seasons Hotel in Washington, DC. We've stayed in plenty of hotels over the years, but this was our first 5-star hotel experience.
I expected luxury. I expected exceptional customer service. I expected plush towels and comfortable beds. I thought we might even get a mint on our pillows … I mean, is that a real thing? I wasn't sure, but I looked forward to finding out.
The actual experience surpassed all my expectations.
And, not only did we get the mints, but also a dessert plate with "Welcome Peterson Family" written in chocolate on the rim of the plate. Our son got his own dessert plate with his name on it, too.
It was an amazing and memorable stay … a "Wow!" experience, for sure. Not just because they met all my expectations, but also because of the unexpected extras.
As web writers, we have that same opportunity to give extra when we deliver copy to our clients. This is especially easy to do with emails.
In my experience, three of the most common emails clients ask for are announcements, follow-ups, and welcome/thank you emails.
Announcement Emails
These are stand-alone emails sent when a company has something to announce. It could be they're announcing a semi-annual sale, an exclusive offer, a new service or product launch, new hours, a new location, even a new employee who will be working with certain accounts.
Most people see these announcements as fairly straight-forward … maybe even a bit boring.
But, they don't have to be.
Here are three ways you can over-deliver and provide the "extra" with announcement emails:
Put it into the larger context. Ask to see other emails they've recently sent, so you can build on them and continue any themes that may have worked well. You're giving your client the benefit of a consistent brand voice … something they appreciate, but often don't know to ask for.
Ask what they want the reader to do next. If the email is announcing a sale or offer, it may seem clear what they want the reader to do, but do not assume. Always ask! Are they supposed to call or reply to the email? Are they supposed to visit the store or go to the website? Always ask. And then, clearly tell the reader what their next step is.
Connect with emotion. Announcement emails tend to be very short, so this can be a fun challenge. Use a paragraph or two (sometimes it takes just a sentence or two) to connect with the reader by painting a vivid emotional picture of the benefits they'll receive from whatever you're announcing. As copywriters, we're used to doing this in sales copy. Yet, it works beautifully in announcement emails, too. Your client will be impressed.
Funnel Follow-Up Emails
These are the series of emails a company sends once a prospect enters their sales funnel. Maybe they've requested some information. Maybe they've attended an event. Maybe they've already made a purchase, and that triggers the follow-up series.
Whatever triggers it, there are usually three to five (although sometimes many more) emails in the series.
Here are two ways to over-deliver and wow your client with funnel follow-up emails:
Build recurring elements into the series. Treat the email series like a TV show. You can watch one episode and be entertained, but you watch the entire series and become a fan when you start caring about the characters. So, give your email reader something to care about.
For instance, let's say you use Bob as an example in email number one to show how Widget1000 improves productivity. To build story continuity, you could briefly reference Bob's increased productivity in email number two and then go on to show how Widget1000 elevates Bob's standing with his colleagues. Email three might be about Bob relaxing on a beach for earning a top-producer incentive trip thanks to the Widget1000.
Write within the larger customer journey. Know what comes before and after this email series for the customer. If they were at an event, mention the event. If they received a free report, give highlights of the report. (They may or may not have actually read it.)
Give glimpses of the journey after these emails, as well, by using words that denote future. For example, "when you become a member …" or, "once you've used this product …"
Recognize that this email series does not exist in a vacuum, and make it part of the bigger picture.
Welcome/Thank You Emails
These are perhaps the easiest emails to wow a client with, simply because they usually have such low expectations. Most clients see these as simple emails that don't need to be anything special. But, think about this … their customer gets these emails after signing up, subscribing, or buying something.
Their customer gets these emails when they have done something your client wants them to do. The customer is feeling really good about your client, so this is a prime time to build on those good feelings and solidify the relationship.
Here are two ways to over-deliver and wow your client with welcome/thank you emails:
Give clear next steps. Don't simply thank the customer for their purchase, help them use it. For this example, let's say you're welcoming a new member to your client's online weight-loss coaching program. You're delivering the recipes promised as a free bonus for signing up. What if, in addition to telling them how to download the recipes, you also told them where to find some of the uncommon ingredients they'll need to make the recipes? Wow! Right?
Set the customer up for success with whatever you're welcoming them to or thanking them for. This makes your email stand out from all the other welcome/thank you emails this person receives. It will elevate your client in their eyes … which, in turn, elevates you in your client's eyes.
Ask for a review or referrals. Since the customer is feeling so good about your client, ask for a review or referrals … and make it easy for them to give them. For example, does your client want more customer reviews and testimonials on their company's Facebook page? In the thank you email, you could ask the customer to take a picture of themselves using the product and post it to the page (and then include the link to the page!).
The Ultimate Over-Delivery
You can over-deliver on the content of these emails as I've described above.
Of course, there are other ways to over-deliver, as well … I've mentioned just a few.
However, perhaps the ultimate over-delivery is turning your work in on time … or even a few days before it's due.
This shows you respect how receiving your copy fits into your client's workflow and schedule. It shows an understanding that your email project is a slice of a bigger pie, not the entire pie.
Over-deliver. Wow your clients. Give them a 5-star Four Seasons experience.
When you do, they'll come back for more. And, they'll tell their friends.

The Professional Writers' Alliance
At last, a professional organization that caters to the needs of direct-response industry writers. Find out how membership can change the course of your career. Learn More »

Published: September 16, 2020