The 3 Amazing Writing Lessons You Can Steal From Watching Television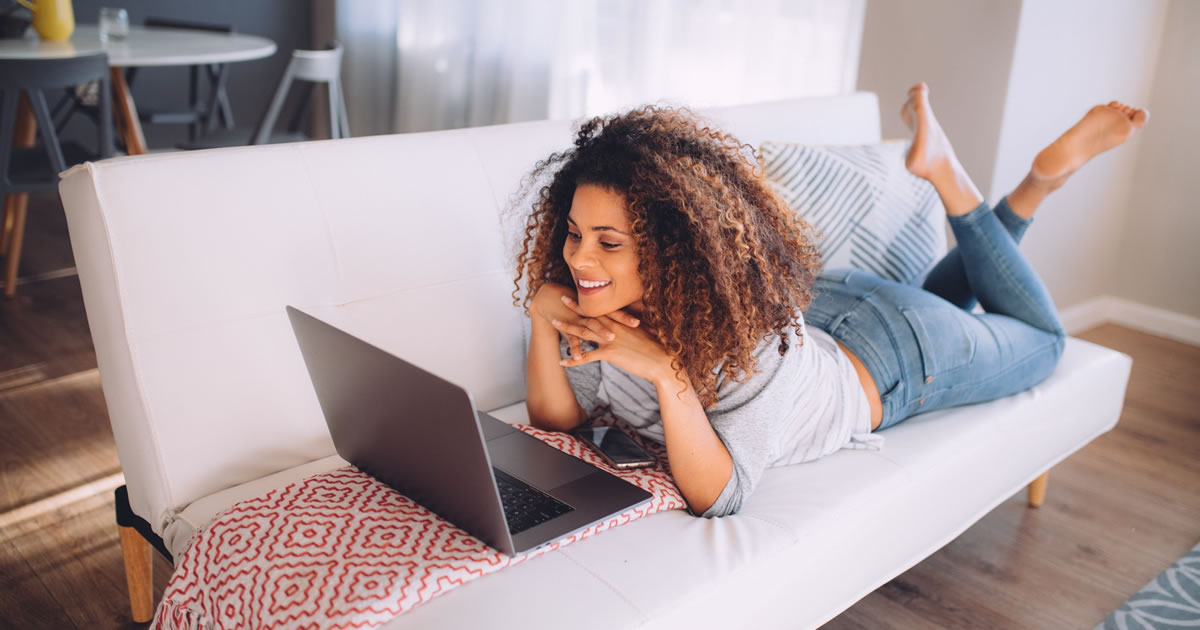 WARNING: This article may ruin some of your favorite reality television shows. Read at your own risk.
If you're on the fence about this whole "writing thing," I get it. Copywriting can be intimidating.
Perhaps, you can't imagine writing email copy to persuade readers that eating more acai berries will make them happier.
Maybe you don't know the first thing about technology and can't see yourself banging out a dozen articles about machine learning and agglomerative clustering. (So exciting!)
Maybe you're staring out the window wondering how you ended up writing website copy for a small industrial manufacturer that sells UV light curing glue.
Writing sales pages, SEO articles, or website copy can be intimidating.
You know what's not intimidating?
Watching television.
I've built an entire writing career using lessons I learned watching thousands of hours of television.
Yes. Television.
Seriously.
I don't write website copy or thought-leadership articles about hi-tech gobbledygook.
I haven't been hired to write web copy in years.
Instead, I spend most of my time writing video scripts.
(I HAVE written video scripts for a small industrial manufacturer that sells UV light curing glue, and the video was fun to write!)
Video is exploding (but I probably don't have to tell you that).
Chances are you've already watched a video today. (If you haven't, you most likely will.)
Now, funny cat videos like "Surprised Kitty" (79 million views and counting) don't need a scriptwriter. But the thousands of how-to videos and online tutorials, product demos and testimonials, case studies and interviews, brand stories, and video ads all need a script.
Someone has to write we hear AND what we see.
So, what have I learned watching thousands of hours of television that you can use to write better video scripts (or anything for that matter)?
1. Tense matters.
One of my favorite television shows is HGTV's House Hunters. Each episode takes us behind-the-scenes as families search for and decide whether one of the three houses we tour together is for them.
SPOILER ALERT! Before they even start filming each episode, the family has already purchased one of the houses we're going to tour. (Warning, knowing this makes every episode feel like a farce.)
Here's the thing … Every interview, voiceover, every graphic is presented as if it's happening in real-time. Remember, the family has already bought the house; however, they tour it as if they've never seen it before.
Whenever you're writing a great video script, use the present tense as much as possible! It allows the viewer to feel as though they're on the journey with you.
Next time you find yourself watching House Hunters or Beachfront Bargain Hunt, take note of the interviews as you tour each house and listen to how vital the tense is to making the show work.
2. Give us some breathing room.
Maybe you've found yourself watching one of the televised talent shows such as America's Got Talent, The X-Factor, or The Voice?
The producers of this show's genre are masters at building tension by using elongated pauses in the program's editing.
Here's what I mean:
Picture a good ole cowboy coming out on stage carrying a beat-up guitar. The celebrity hosts begin the obligatory pre-performance interview. As soon as the cowboy answers the first question, we hear his screechy, high-pitched, ear-piercing speaking voice. Everyone in the audience knows this is going to be a terrible audition … or is it?
They wrap-up the interview questions and invite him to start singing, and THIS is when the long pause begins. Some shows let us wait for 8, 10, even 14 seconds before we hear him sing. The editors give us time to wonder once more? Is this guy going to be any good?
That's the power of breathing room.
Great scriptwriters know that silence can increase the drama. Silence allows the viewer to think. Embrace the silence and give your audience some breathing room.
So, next time you're watching Britain's Got Talent or So You Think You Can Dance, watch how video editors manipulate time. Feel the breathing room.
3. Delay the reveal.
Every good television show needs a payoff.
The payoff is the outcome or the conclusion. It's the answer to the question we've been asking ourselves the entire episode. Who is the killer? Will they make it out alive? Will the superhero triumph over evil?
That's what keeps us watching. Subconsciously, we want an answer to that central question. We need the payoff!
My wife and I are Fixer Upper junkies. The HGTV show is hosted by a charming couple who renovates houses in Waco, Texas. The show is fun, lighthearted, and easy to watch.
The premise is simple. Chip and Joanna Gaines take a home in great need of repair and transform it into an oasis in the middle of Waco.
For 42 minutes, we watch the house transformation, but we never see anything finished until the very last segment. That's the payoff. We want to see what they've done with the place, and we can't stop watching until the final segment.
Great scriptwriters know how to delay the reveal.
Next time you sit down to watch any makeover show — whether it's Queer Eye or Property Brothers, note how the producers use close-ups, medium shots, and skewed perspectives to maintain their mystery behind the big reveal.
Delay the reveal in your writing, and you'll keep your audience until the very end!
Look, copywriting can be intimidating. It may feel like there is a lot to learn. But if you've ever watched a hit television show, you intuitively already know what makes a great video script. You just need to put it to work.
Oh, and here's a bonus tip: when you write video scripts for a living, you get to charge Netflix, Amazon Prime, Hulu, and your cable television bill as a business expense!*
(*Full disclosure: I'm not an accountant, but I wrote a video script for an accounting firm once. Oh, the drama! :) )
Do you have any questions about getting started as a video scriptwriter? Let us know in the comments.

The Professional Writers' Alliance
At last, a professional organization that caters to the needs of direct-response industry writers. Find out how membership can change the course of your career. Learn More »

Published: September 30, 2020