5 Ways to Earn Steady Writing Income Every Month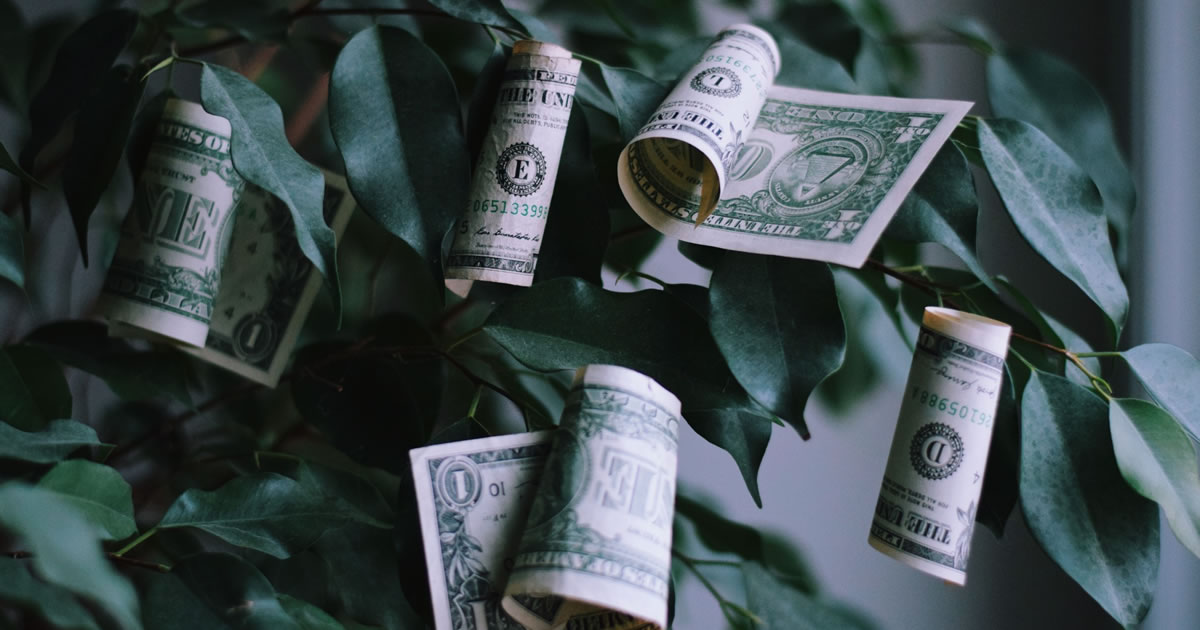 How do you make the leap into freelance copywriting and have certainty … predictable, steady, consistent income? After all, you have bills coming in every month, and they have to be paid.
Maybe you're looking for a change … you want to swap your day job for the freedom and flexibility of the writer's life. Or perhaps you're between jobs and now's the perfect chance to dive in headfirst.
No matter what, you need certainty. A predictable writing income makes the move much easier … and safer.
Well, I might have a solution for you.
Have you heard of "retainers"? They give you a steady, consistent income — a safety net that makes it much easier to sleep at night.
A Win-Win Deal
A retainer is where you do the same job every month … writing blog posts or managing social media, for example. In return, the client pays you the same amount every month.
It's a win-win for both parties.
In fact, in exchange for securing your ongoing services, retainers have several benefits for you:
The security of a baseline income. You have the certainty of a known income into the future.
Consistent income equals less stress. You won't be stressing about where your next paycheck is coming from.
Spend less time chasing new clients. With an assured project load into the future, you can spend less time searching for new work.
Develop long-term relationships with clients. You'll become a valuable member of their team and their go-to copywriter when new projects arise. And you'll get to know their audience, their voice, and their goals in fine detail. This makes you even more valuable to your client.
Take less time to complete the same amount of work. As you get to know the client's needs, you'll be able to complete their work more quickly. This frees you up to take on other work … more paychecks!
Get referrals to other clients. Once you build a close relationship with your client, they'll likely refer you to other businesses. This way, your schedule will fill without spending a whole lot of time chasing prospects.
It's the ideal arrangement … the client has access to your skills and you have a reliable income.
So, how do you get retainer deals?
Ask!
Different Types of Retainer Deals
Why would a client agree to pay a retainer?
They have the stability of a set dollar amount for their marketing budget.
They'll need to spend less time assigning, explaining, and monitoring your projects, thanks to your familiarity with their products, business, and audience.
They'll get a consistent voice and message by having one copywriter working for them on an ongoing basis.
They might want the assurance you're available when they need you.
Many large companies have complex and bureaucratic purchasing systems, needing multiple quotations and a mountain of paperwork for every project. A retainer deal is a neat way around this obstacle. You give them one quotation, then they raise one purchase order to cover off the next six months, a year, or more.
In short, you're making their life easier.
You can propose a retainer deal tailored to the situation:
You do a fixed amount of work every month. This is perfect for a retainer deal and the easiest to set up. Perhaps it might be two blog posts a week, or four articles a month.
Workload varies from month to month. Take a look at what you earn on average every month and use this to set an average rate. Some months you'll do more, others you'll do less. It'll even out long-term.
You have a baseline workload plus other bits and pieces. Suggest a retainer deal for the minimum workload then charge separately for the extra projects.
A business wants a large job done over a long period. Propose a retainer deal to cover the term of the project. This works well for larger projects, like writing all the content for a complex new website or updating hundreds of pages of old content.
By the way … if you're wondering about the best way to pitch retainer deals to a client, then go here for more information.
What writing projects should you go after? Well, here are five to get you started. Each one is ideally suited to retainer deals. Choose one and go for it!
#1. Social Media
Retainer Fee: Start at $2,000 per month
You'll be managing a client's social media channels. This can include:
Creating a publishing schedule.
Writing the content in the posts.
Creating videos for social media.
Scheduling posts.
Responding to comments.
Writing social media ads.
Managing and tracking ad performance.
You might do more or less, depending on the client. Your retainer fee will reflect this.
Find out more about Social Media here.
#2. E-newsletters
Retainer Fee: $900-$2,000 per issue
E-newsletters are a powerful form of online marketing. The challenge is, e-newsletters take time to write … time that many business owners simply don't have.
And once a business starts one, they can't stop. Customers expect them, on time every time, as regular as clockwork. This is great news for you as a copywriter!
You write a regular newsletter for them consistently and regularly … every week, every other week or monthly.
If you want a fast way into copywriting with a low barrier to entry, writing e-newsletters is the way to go. They are ideal projects to set up on a retainer.
Find out more about e-newsletters here.
#3. Content Manager
Retainer Fee: $1,200-$2,500 per month
A content manager plans an editorial schedule, usually for a business website or blog.
Businesses need articles, blog posts, case studies, white papers, social media posts, infographics, video scripts, and more. You might write the content yourself, or manage other writers and edit their work. The need for fresh content (for both readers and Google!) never ends.
Content management is generally long term and ongoing, ideally suited to a retainer deal.
Find out more about managing Content Marketing here.
#4. Blogging
Retainer Fee: $150-$800 per post
Blogging is a massive opportunity for copywriters. Millions of businesses around the world understand how important regular blogging is for their marketing efforts.
Businesses are always searching for a new angle, a new approach to presenting their products or services. So, position yourself as an "ideas person." Pitch a blog series to a client with a new angle or theme.
This is a simple way to increase your value and become part of their team. Blogging is a foot in the door, a chance to prove your writing credentials.
You generally work directly with the business or write for a content manager.
Blogging has a low barrier to entry … you can get started straight away.
(Watch for AWAI's new blogging program, coming soon!)
#5. SEO
Retainer Fee: $100-$3,000 per page
Smart marketers understand the crucial role SEO (Search Engine Optimization) plays in bringing traffic to their website.
SEO copywriting covers all aspects of copywriting. Fees range widely depending on the page and the work needed. At the lower end are simple SEO updates to product pages, while the higher end covers new pages, the homepage, About page, and so on.
Some businesses regularly update their old posts with the latest keywords. This work can be ongoing, especially with large websites … and is ideal for a retainer agreement.
Find out more about SEO copywriting here.
A retainer deal is a powerful beast. It can help unlock the freedom and independence the writer's life can bring you.
Retainers mean certainty … a known income, meaning you can pay the bills next month and the month after that … a predictable and consistent income, giving you peace of mind.
Best of all, retainers allow you to make the leap from day job into the exciting world of copywriting!
Learn more about how to get predictable writing income with retainer deals (and how to land these steady paid freelance writing jobs!) in the free Inside AWAI webinar here.
Do you have any other questions about retainers? Let us know in the comments so we can guide you to more resources.

Content Mastery: Your Step-by-Step Guide to Becoming a Highly Paid Content Marketing Strategist
Google and others have made it clear that businesses who want to succeed with content marketing need to hire the best writers they can. Find out the skills you need to be one of those writers. Learn More »

Published: September 8, 2020