9 Ways to Get Started Quickly as a Web Writer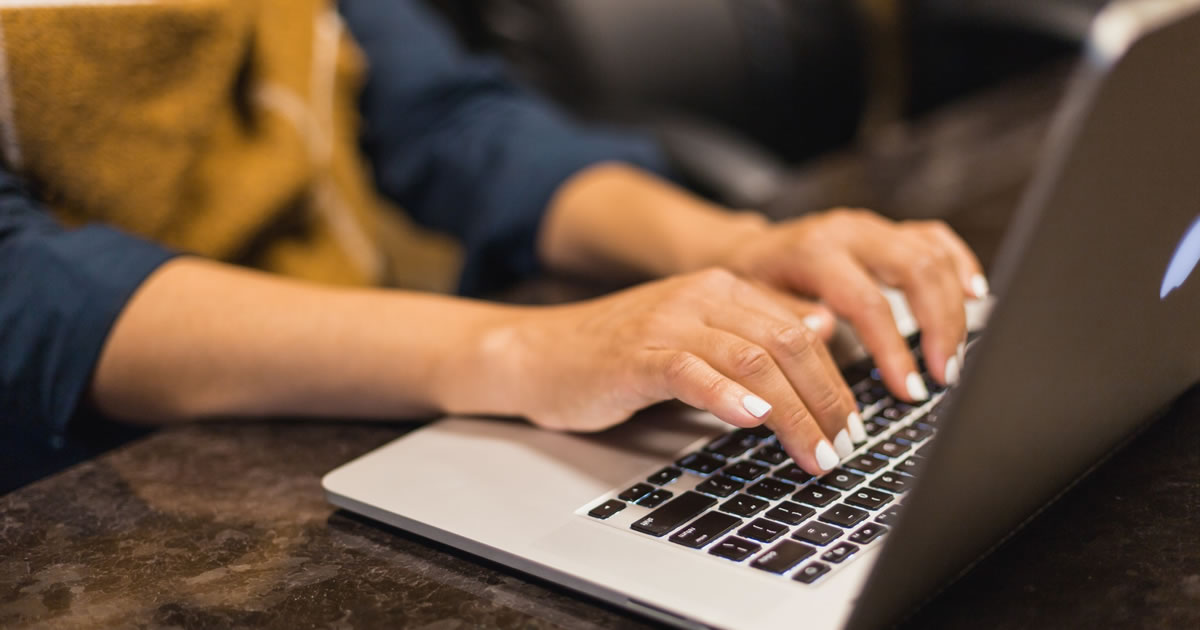 In 1989, English scientist Tim Berners-Lee created an information-sharing network using computers.
These computers could talk to each other via what Tim called the World Wide Web.
Tim also created the very first website in 1991. Now it's fair to say, his invention was rather successful …
In 1991 — just 1 website existed in the world
By 2000 — 17 million websites worldwide
By 2010 — 207 million websites worldwide
By 2020 — 1,700 million websites worldwide!
Wow!
It's amazing. Just 30 years ago, the world had never heard of websites or the internet. Yet we now have over 1.7 billion websites worldwide. And look how quickly they're multiplying!
It's estimated around 380 new websites are created every minute.
That's fantastic news if you're looking to get started as a copywriter. Why?
Because not surprisingly, web writers are in big demand.
If you want to be up and running quickly as a well-paid writer, earning a decent living … then web writing is the place to be.
Keep in mind, many web projects are short, making them quick to turn around. Plus, they're easy to learn, so you can get started fast.
So, how can you get a slice of this massive industry? Let's take a look at nine types of web writing to get you up and running as quickly as possible.
Project #1. Email Copy
What's the fastest way to earn a living as a web writer? Learn how to write killer email copy.
It's easy to learn how to write emails, and they're short so you can write them fast. The fees add up quickly, because marketers often need a series of 3-10 or more.
Every industry uses email to stay in touch with past, present, and future clients, so there is plenty of work for writers.
In Email Copy Made Easy, Jay White shares his wealth of practical experience as a successful email copywriter. He teaches you how to write persuasive emails and autoresponder email sequences that sell.
If you'd like to focus on the B2B market, check out Writing Email Copy for B2B Companies by Steve Slaunwhite.
Project #2. Site Audits
You know when you open a website, but something doesn't look right? You most likely close the site and search elsewhere.
The owner of the website sees their traffic decreasing week on week, but doesn't know what to do or why their site isn't working.
They need a Site Audit.
Pam Foster teaches you how to audit websites and get paid twice … once to audit the site and again to make any needed changes.
Pam gives you a detailed checklist to follow … what to look for and what to check. Once you have the complete list of issues, Pam shows you how to turn this into a winning proposal you can present to the client.
The big bonus? You're an "instant expert" in the eyes of the client! If you can show them what's wrong and how to fix it, they'll want you to make the changes … and they'll likely call you in the future when they need more copy for their website.
Learn more here: Site Audits Made Simple.
Project #3. Content Marketing
As ad blockers, spam filters, and pop-up blockers become more popular, it's getting harder for marketers to get their online message across.
But content marketing is different. Not only is it a way around all the filters, it's a different way of marketing … a low-key, conversational approach, free of the usual hype.
Content marketing provides useful information to your audience. Along the way, you build trust, empathy, and authority in your niche.
You give away lots of useful information and genuinely try to help your audience, which strengthens the all-important know, like, trust factor.
Content marketing covers so many areas of web writing. Here's a sample listing:
Articles
Special reports
Social media posts
Infographics
Blog posts
Case studies
Video scripts
E-newsletters
FAQs and Q&As
As a content writer, you might plan out an editorial schedule and then either write the content or oversee writers and edit their submissions. Your job is to attract prospects, engage readers, nurture the relationships, and prepare them for the sale (in a low-key, no-hype manner).
Brian Clark can teach you how to become a master content writer in eight easy steps. And Brian has an impressive background … he's the Founder of Copyblogger, and a world-renowned content marketer. You'll be learning from the best in the business.
Learn more here: Content Mastery: Your Step-by-Step Guide to Becoming a Highly Paid Content Marketing Strategist.
Project #4. Blog Posts
Companies love blog posts! So does Google. So do writers. These are easy to write and vary from 300–1,200 words. Target companies with active blogs, who are consistently adding new blog posts.
And companies are always looking for new blog topics or a new angle on an old topic. Generate ideas for them … offer to submit a list of topics for new blog posts.
Offer to write a blog post as regularly as you are comfortable with. This could be weekly, monthly, or even daily. And offer to optimize your posts for SEO.
Potential fees: $150-$800 per post, depending on the level of research needed, length of post, and whether it's optimized for SEO.
Learn more here: How to Write Blogs for Yourself and Clients: A Step-by-Step Guide to Blogging Success.
Project #5. SEO Copywriting
As a Search Engine Optimization (SEO) Specialist, your role is to optimize copy so Google can easily figure out what it's about and if it's of good quality. Then Google has an easier time matching the web page with what information a searcher is looking for. Giving searchers what they're looking for offers a better user experience (everyone is satisfied!).
Businesses need good SEO to attract customers and generate traffic, and you can be kept very busy if you're an SEO Specialist.
Heather Lloyd-Martin is a world-class web writer and a pioneer in SEO. She understands why businesses are desperate to get their hands on good SEO web writers and how to help those potential clients.
Heather will show you how to blend SEO into your copy and what vital SEO elements you need to include in the background.
Learn more here: SEO Copywriting Success: Grow Your Business by Driving Targeted Traffic to Clients.
Project #6. Social Media Marketing
Every business needs to be "there" on social media —they need to reach people and stay connected with them regularly. Being there means they need to understand how social media works, what works on social media, and why it works. And they need to keep up with it — 24/7.
Or they could just hire you to do it instead.
Become a social media marketing expert and offer social media services to clients. As a social media writer, your job may include managing the communities, writing messages/posts, leading discussions, writing advertisements to build engagement, and turning engagements into content ideas.
You're already online, why not make money from it?
In his program, Nick Usborne digs deep into social media as a marketing channel, how to set goals and develop objectives, and how to grow an online presence … so you understand the most effective approaches to take when managing social media activities for clients.
Learn more here: How to Make Money as a Social Media Marketing Expert.
Project #7. Sales Funnels
Ryan Deiss is the CEO and Co-Founder of Digital Marketer. His company teaches digital marketers how to sell.
He is an authority on how to create sales funnels that work … highly effective automated emails to move new prospects towards the sale. He's also an expert on how to offer new products to existing customers.
When you follow Ryan's system, you can earn three paychecks from each project:
First to design the sales funnel.
Then to write the copy.
And finally, how to keep optimizing it using what Ryan calls CVO (Customer Value Optimization).
Every business wants to increase sales to grow their business … Ryan Deiss teaches you how to be the go-to person who can help any business achieve this.
Learn more here: Ryan Deiss' 6-Hour CVO Expert Training.
Project #8. Web Copywriting
Industry expert Nick Usborne shows how to take any web page, email campaign, or e-newsletter to the next level.
Nick has been a web writer for over 40 years now. Your web writing skills will transform under Nick's expert guidance and steady hand.
By the end of this program, you'll be able to approach large companies with confidence … knowing you have all the web writing skills they need.
Learn more here: The Digital Copywriter's Handbook.
Project #9. Money-Making Websites
Wondering how to earn a tidy side income from your passion? A Money-Making Website could be the answer.
Nick Usborne teaches you all you need to know about building an information website … from choosing a niche to monetizing your site, and everything in between. If you're looking to build an income from your passion, this is a great option.
With a Money-Making Website, you can write about what YOU want, a few hours a week, and make money while you sleep!
Learn more here: How to Write Your Own Money-Making Websites.
One Project Leads to Another
These are just nine of the options available to web writers. We haven't even touched on user experience (UX) copywriting, case studies, e-newsletters, Key Message Copy Platforms, or chatbots!
What's exciting about web writing is the potential. You start in one small area of web writing then a whole world of opportunities opens up to you.
Let's say you start by doing a Site Audit. Then the client asks you to fix some of their web content. Then they want to start a blog series. Then you notice their SEO is poor. Along the way, you see they'd benefit from videos (they'll need script writing) …
And on it goes!
You can get a steady stream of work from just one or two clients.
Web writing is fantastic … you never know what new and exciting project will pop up next. If you crave variety, then take a closer look at the amazing world of web writing.
Want to know more about the web writing opportunities available right now? Ask your questions in the Comments so we can point you toward more information.

The Digital Copywriter's Handbook
Learn how to become an in-demand online copywriter for companies big and small. Online copywriting expert Nick Usborne shows you how to write web copy that converts. Learn More »

Published: September 4, 2020