A Fun, Creative Way to Get PAID as a New Writer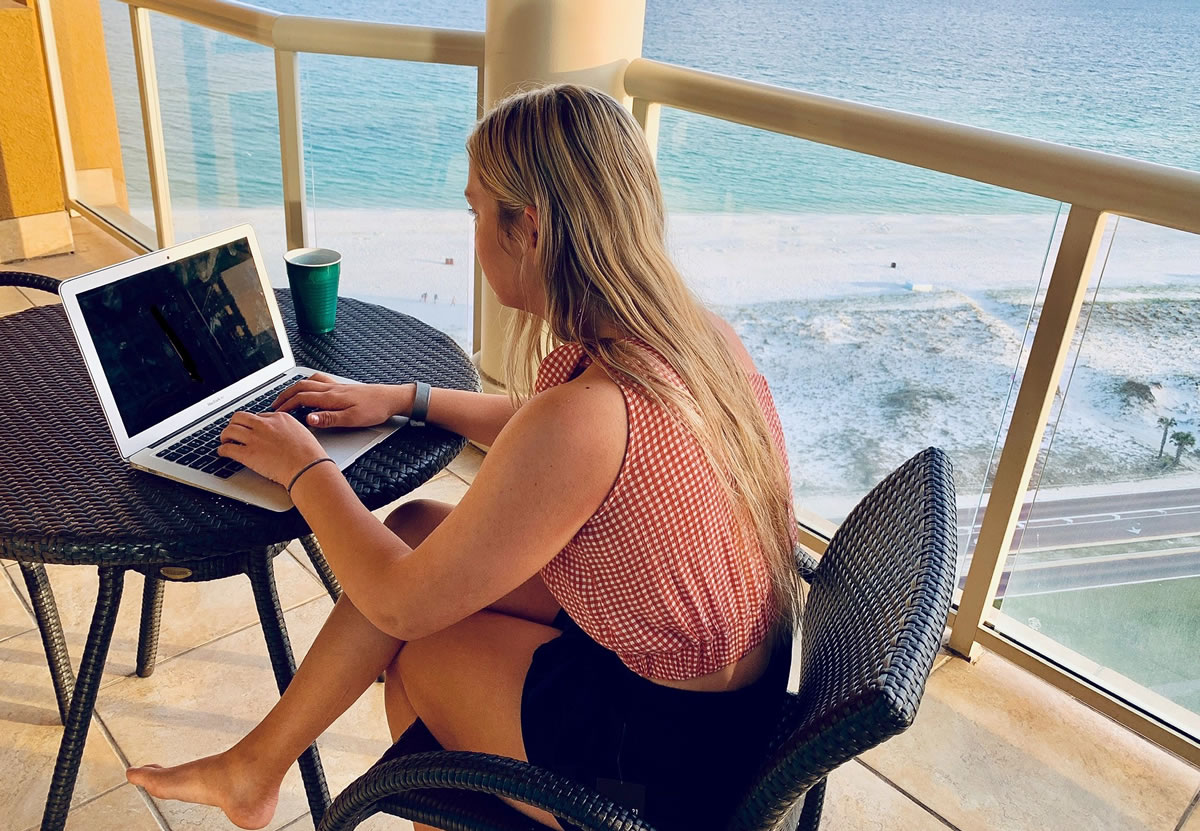 If you're a new writer who wants a fun and easy way to get writing and get paid pretty good money for it …
… then you'll want to consider the "niche" I'll tell you about today.
In fact —
If you've ever binge-watched a television series …
… then that's pretty much all the "previous experience" you need.
Because there's a world of opportunity out there that wasn't really here even just five years ago.
But …
It's an opportunity that's perfect for anyone who doesn't want to write sales copy or doesn't want to write anything that's meant to "sell."
Instead, you get to flex your creative muscles and have lots of fun.
I'll tell you what this is and give you three tips for getting started with it …
But first, let me give you some context:
The kind of writing I'm talking about is a specialty within the world of online video marketing.
As you probably already know, online video is huge right now.
In fact, YouTube stands as the world's second-most visited site, with people watching one BILLION hours of video each and every day.
And the rise in popularity of online videos is why more and more companies are marketing with video than ever before.
HubSpot reports that 81% of ALL businesses now use video as a marketing tool. And that's TWICE as many businesses as the year before.
The reason for this surge?
Video flat-out works.
After all …
It's a LOT easier to keep someone engaged and entertained with video than it is with the written word.
Just consider:
One study found that people retain just 10% of a company's message when they read it as text.
It's why they say it takes at least seven or more "marketing touches" before a prospect will buy.
And it's probably because they're only retaining 10% of what they see each time!
But with video?
Turns out people retain 95% of a company's message when they see it as a video.
Big difference, huh?
I mean, it's not even a fair competition.
And it's why more and more companies are creating video content for their marketing efforts.
That's where you come in …
Because someone has to write the video script and lay out what the actor(s) or narrator will say.
Someone has to indicate what kind of imagery or video footage should be used, if any.
And someone has to tell the video production team what kind of music to play, when.
This is why, more and more …
… companies are hiring writers to create what's known as a video shooting script.
It's a document that lays out everything I mentioned above. The script, the music, and the imagery/footage to be used for each scene.
And companies need these shooting scripts for all kinds of videos, including:
> Tutorials and How-To
> Product Demos
> Explainer Videos
> Testimonials and Case Studies
> Vlogs
> Interviews
> Brand Stories
> Video Ads
Oh — and the pay is pretty good too.
As a video scriptwriter, you typically get paid 15%-25% of the video's total production budget.
So let's take a five-minute video.
A realistic budget would be around $10,000 to produce it.
That means you'd get paid $1,500-$2,500 for creating a document that's less than 1,000 words on average.
Something you can whip up in half a day.
And I should mention, it's a heck of a lot of fun.
I recently got a chance to write a few of these scripts. And it's the most fun I've had writing in a long time.
For some reason, when writing these scripts, time flies by …
The writing comes much faster. And you get to really exercise creativity and even *gasp!* use humor. A big no-no when writing direct-response copy.
In lots of ways, it's like entering a world of your creation. When you take a break from writing, you leave that world. And enter back into the "real world."
So based on my experience so far, I'll be actively looking to do MORE of this kind of writing.
That said, let me leave you with three tips to help you get started in this fun and rewarding project for writers of all levels:
1. Start watching a lot more TV shows. As you watch, pay attention to the structure and pace of everything. What kind of music plays when? What is the dialogue like? How do they keep your attention?
The answers to these questions also apply to writing shooting scripts for companies.
2. Learn how to harness the power of curiosity. This is a biggie when it comes to writing these shooting scripts. Curiosity is the most powerful tool in your arsenal to keep people ENGAGED. That and drama. But to get started, pay attention to any online videos you come across that you just HAVE to watch. Then ask, "Why?" What is it about the video that made you watch through to the end?
3. Get used to writing like you speak. Writing like the way you speak is a great skill to have no matter what kind of writing you do. But it's a "must" when it comes to writing shooting scripts. You'll notice that the copy is MUCH shorter. And because it's a video, there's less need to be wordy and explain things. The person in the video can help convey the meaning and emotion of the words they're saying through their body language.
One exercise you might try is to "transcribe" two people talking on video. Find one of your favorite TV shows and write out maybe 3-5 minutes of dialogue. It'll be eye-opening when you see how truly simple and easy the writing is.
So, like I said, these projects are great way to flex your creative muscles and have fun writing short, simple projects. The world of video is only going to expand from here.
Take advantage of the world of opportunity that is waiting for you as a video scriptwriter. You'll enjoy what you do — and you'll be paid well!
Do you have any questions about getting started as a video scriptwriter? Please share in the comments so we can point you in the right direction.

The Professional Writers' Alliance
At last, a professional organization that caters to the needs of direct-response industry writers. Find out how membership can change the course of your career. Learn More »

Published: September 25, 2020