A Way to Get Paid as Much as $2,500 to Write a 5-Minute Video Script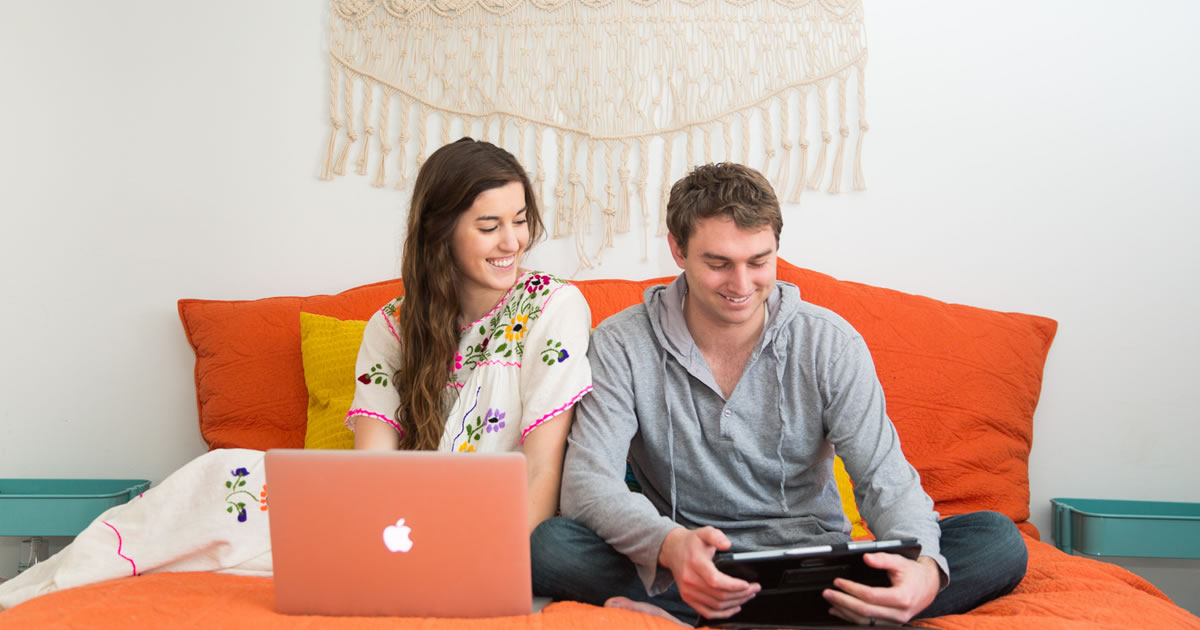 She didn't expect it to become an overnight sensation.
In fact, she didn't expect much of anything to happen.
She simply wanted to have some fun.
So on May 19, 2016, while sitting in her car, Candace Payne put on a mask she had just bought.
And the mask happened to be one of her favorite characters from the Star Wars movie franchise, Chewbacca, also known as Chewie.
If you're not familiar, Chewbacca is a Wookiee … a tall, furry species that originates from the fictional planet of Kashyyyk. Chewie speaks his own language, which is really a bunch of weird sounds, grunts, and howls.
But nonetheless, Candace loved his character. And so, after she slid the mask on over her head, Candace then hit the video button on her smartphone and started filming.
And she aired it live via Facebook's live streaming feature.
The video was nothing more than her laughing out loud with joy as she wore the mask. It was just four minutes, but long enough to turn this ordinary Dallas, Texas mom into an overnight viral sensation.
That's because within a few hours of it going live, her video — captioned "It's the simple joys in life …" — had been seen by hundreds of thousands of people who laughed along with Candace.
But that's not all that happened.
Over the next several months, more than 200 million people watched Candace's video. Her video became one of the most-watched Facebook live streams ever!
And Candace was now known as the "Chewbacca Mom."
Suddenly news stations, both local and national, wanted to chat with Candace about her laughing out loud experience while wearing a Chewie mask.
She appeared on television shows such as Good Morning America, Entertainment Tonight, and The Late Late Show with James Corden.
Candace was also invited to the headquarters of Lucasfilm, where she got a personal studio tour. Of course, Lucasfilm is the studio behind home-run hits such as Star Wars and Indiana Jones.
And if that wasn't enough, Hasbro gave Candace her own "Chewbacca Mom" action figure that says phrases from the video she made in her car.
But Candace used her newfound fame for good as well. She created a charity, Convoy for Hope, which raises money for people who lose their home and other possessions from natural disasters such as floods and tornadoes.
Seems like filming a funny video isn't Candace's only creative talent. She sang her own version of Michael Jackson's "Heal the World." And naturally, as you might suspect, she did it via live stream on Facebook.
The song became another viral sensation and wound up charting in the top 30 on iTunes. The money received from the song went to her charity.
And the "hits" kept coming in. It wasn't long after Candace made her video that she took to writing. And in just a minute, I'll tell you how Candace also became an overnight success in the publishing industry.
But right now we're going to talk about how you can become an overnight success in a writing niche that is constantly growing. I'm talking about writing video shooting scripts for clients.
If you haven't noticed, videos are exploding everywhere. Consider, for instance, that one BILLION hours of video are watched every day on YouTube. And 55% of people watch online videos each day.
As for Facebook, where Candace debuted her Chewie video, get this … over 500 million people watch videos everyday on the platform.
It's not just people like Candace who are posting video online … it's companies of all sizes as well. In fact, 52% of marketing professionals worldwide name video as the type of content with the best ROI.
Wordstream, an online advertising firm specializing in digital marketing, found that 65% of consumers make a purchase after watching a product-branded video. They also found that if a company uses a video related to their product and services, it increase traffic to their website as much as 157%.
Now, I'm telling you all of these statistics for a reason … to show you just how valuable videos are to your clients. And why now is the best time to get in on the ground floor of this writing niche.
Not only does this niche offer you a steady stream of clients, but a nice healthy income as well.
Fees for writing video shooting scripts vary from 15% to 25% of the production budget. Write a five-minute video script and you could be looking at getting paid as much as $2,500 for around 1,000 words. Do that once a week and your income soars to the six-figure range.
The other cool thing about writing scripts for video is just how easy it is to do. In fact, most writers who specialize in writing video scripts follow a format that lets them get the project done in the least amount of time.
But before putting "pen to paper," they usually wind up answering a bunch of questions to help them create perfect script, such as:
Who is the target audience?
What's the video about (usually a product or service)?
What's the goal of the video?
What action do you want the viewer to take after watching the video?
How long will the video be (hours, minutes, seconds)?
What's your client's voice and style like?
If you want to earn the highest fees possible for writing that requires less of your time, video scriptwriting is one opportunity you don't want to miss. And the good news is, AWAI just partnered with an award-winning expert in writing and producing videos for clients … Andrew Davis.
If that name sounds familiar it's because he was the Keynote Speaker at AWAI's 2018 Bootcamp. And his presentation was a huge hit with attendees, so much so that it was inevitable he teach you how to create amazing video scripts.
The live training with Andrew gets underway shortly, so if you are at all interested, you need to reserve your spot. You can do that here.
Now, about Candace … She became an overnight publishing sensation. With all of the attention the video brought Candace, she decided to write about the experience in her first-ever memoir, Laugh it Up: Embrace Freedom and Experience Defiant Joy.
And that book became an instant best seller on Amazon. Today, Candace has an entire line of books and products all wrapped around the simple joys of life.
She's also a sought-after speaker and even has her own podcast, Shut the Should Up. From what started out as a silly moment of joy sitting in her car wearing a mask, has now become a thriving business.

The Professional Writers' Alliance
At last, a professional organization that caters to the needs of direct-response industry writers. Find out how membership can change the course of your career. Learn More »

Published: September 28, 2020