How to Turn Writing Prospects into Paying Clients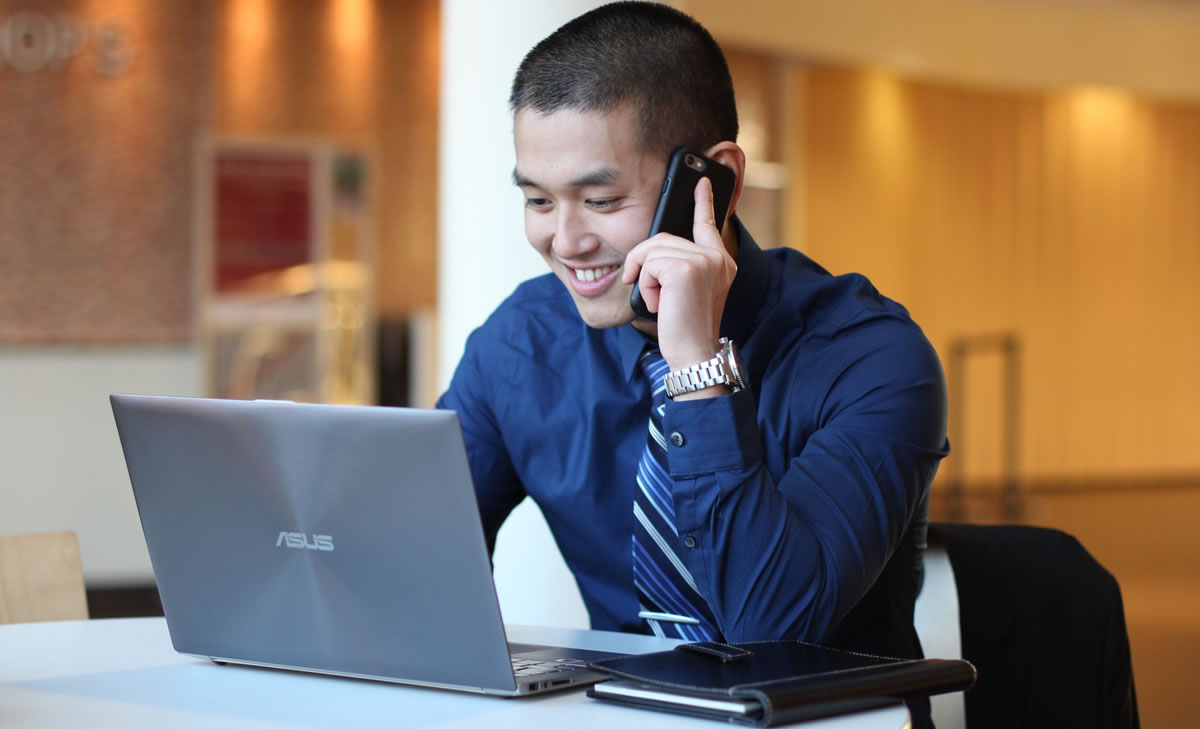 These days, you can make a very good living as a writer …
With companies using so many digital marketing channels right now, especially as a substitute for trade shows and face-to-face demos, demand for good writers has never been higher.
In fact, it only takes a few clients to have a writing schedule as full as you want it to be.
You just need to land those first few clients.
Fortunately …
Getting Writing Clients Doesn't Have to Be Hard or Scary
Finding clients is the part of the process that most copywriters — especially newer writers — dread.
However, getting a writing client is simply the process of showing them you're the right match.
You don't need to sell yourself. You simply need to let them know who you are.
Here are three subtle and effective ways you can show potential clients you're the right person for the job.
1. Introduce Yourself BEFORE You Officially Meet
How can potential clients get to know you before you send your first email or have your first phone conversation?
In my experience, the easiest way is by developing an online presence — a website or other online platform where potential clients can learn more about you.
As they say, people buy from those they know, like, and trust. And done well, your website will help clients feel like they know you even before they contact you — and help them imagine working with you.
When it comes to building a website, you have options …
You can learn all about building and managing a website yourself (check out AWAI's Build Your Freelance Website in Four Days), or hire a professional (quick and painless, but it requires more of a financial investment and you still need to learn how to make changes yourself).
You can also start with a simple LinkedIn profile.
Many of my clients find me on LinkedIn. And since LinkedIn is free of charge and easy to navigate and set up, there's no excuse not to have a profile as a copywriter.
For your website or LinkedIn profile, be sure to include …
A headshot.

A short, well-crafted description that tells who you are and what you do. It may be as simple as "Copywriter for the Pet Industry."

On your LinkedIn profile, this is called your headline and it's 120 characters or less. On your website, this description or tagline should be toward the top of your site so it's immediately visible to your website visitors.

A longer description of your services so clients know exactly what you offer and how you can help them.
Your previous career and writing experience.

In all of your descriptions, mention your niche.

A niche or specialty is very helpful when looking for clients. I find that my veterinary experience is what makes me the "go-to" writer for my clients.
2. Use Your Copywriting Skills to Put the Odds in Your Favor
When you create your online presence, use your copywriting skills to craft messages that impress clients and make them want to work with you.
Don't assume clients will read about your services and experience and make the leap to understand how it all benefits them …
Instead, state it outright!
For example …
If you worked as a nurse for 20 years and want to write for B2B medical equipment suppliers, don't just list your previous jobs …
It's much more effective to say something like, "Because of my 20 years of experience in the medical industry, I know what doctors are looking for — so I can help you craft messages that will appeal to your prospects."
You can do the same thing with your services description, too …
Instead of writing, "I offer emails, case studies, and white papers," say, "I write compelling emails, case studies, and white papers that will appeal to your prospects and help you reach your sales and marketing goals."
3. Use Your Copywriting Skills in ALL Your Communications
You've already learned how to write effective, persuasive copy and craft compelling offers that make prospects take action …
So, why not use that skill in all your communications?
This makes it easy to show potential writing clients you're a great match who can deliver exactly the type of copy they need.
A few examples of where you can use your copywriting skills to make clients want to hire you include …
Your initial communications.
First of all, try not to be too nervous. Think of your first emails or phone calls as just a way of getting to know one another — of showing your potential client you're a good match.

Then, emphasize how your previous experience helps you understand their industry and write effective copy — just like the nursing example above.

Your proposal and contract.
Remind clients of the value you deliver. State it directly within the four corners of your written contract!

Do this by listing everything your work for them includes.

For example, at the beginning of my contracts, I have bullet points stating all details, such as …

My fees include my time for background research, fact-checking, and research on all company materials the client provides.
My copy will be written using best practices for engaging and easy-to-read content, and relevant to the interests of their audience.
I will deliver all copy by the agreed upon deadlines.
I'll include up to two rounds of revisions.
If applicable, I'll include a call-to-action in the copy, to help the client reach their desired goal (whether that's making a sale, asking prospects to attend an informative webinar, etc.).
If relevant, I mention that my work will include SEO research and integrating keywords.

If writing emails, I remind them that my work includes a well-crafted email subject line.

By listing all the benefits of working with you like this, it gives potential clients a visual reminder of the value they are receiving.

Your proposal/cost estimate.
This may be part of your contract, or separate.

Either way, I find it helpful to include a small, one-time "new client discount," and to point out that there is a discount.

That way, clients know they are receiving the best possible deal.

Your creative brief or questionnaire.
This is a questionnaire you create to obtain all needed background information on your client and their goals.

It may include questions about their company, their previous marketing efforts, goals with the project they are hiring you for, who their audience is, or what sets their product or service apart from the competition — to name a few.

This gives you the information you need to write your copy, but it also serves the added function of impressing your potential client.

If you can ask even one question that makes your client say, "Hey, I hadn't even thought about that!" then you've just given them some extra confidence in your abilities.
A final word of advice …
Always be professional, and make sure your copy is clear and concise, and free of typos and grammatical errors.
In my experience, spending the extra time on your website, LinkedIn profile, and written communications will make your life easier — because it will send the right message to potential writing clients.
Instead of you having to "sell" yourself on the phone, the client will already want to work with you.
And before you know it, you'll be your clients' go-to writer, earning steady paychecks and enjoying working with people who like you and understand your worth.
Do you have any questions about getting started? Let us know in the comments so we can help.

Modern B2B Copywriting
Learn everything you need to know to succeed as a B2B copywriter from marketing your services to writing copy and everything in between. Learn More »

Published: September 3, 2020