B2B Expert Steve Slaunwhite: My Biggest Copywriting Goof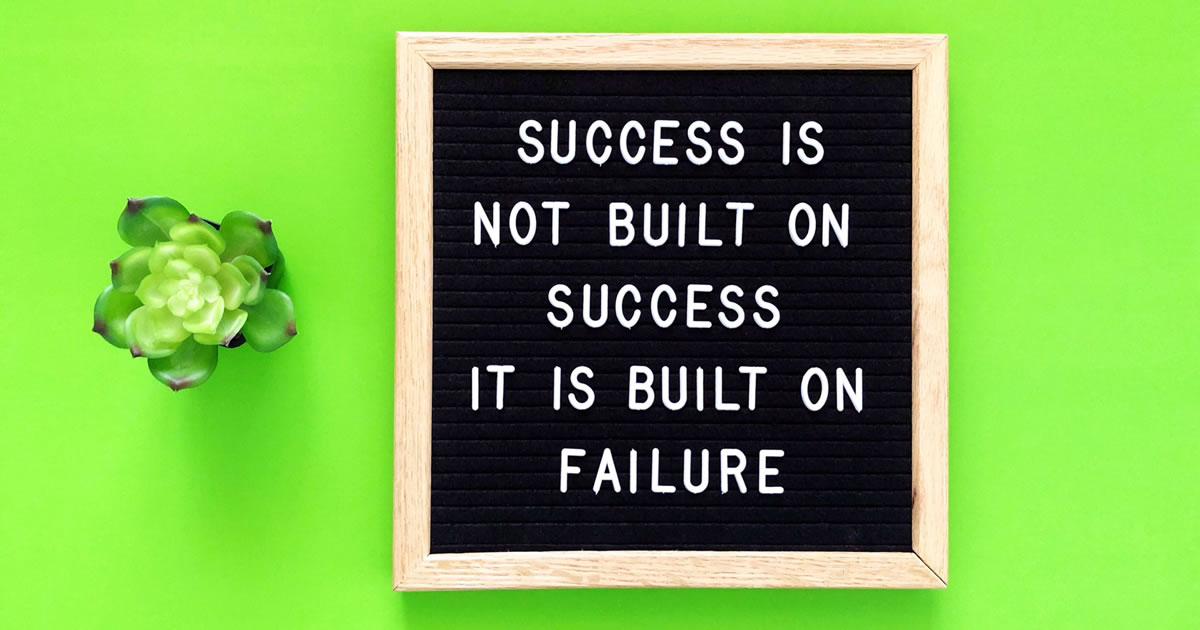 If you look at the bodies of work the top copywriters have accumulated … and I'm talking about writers such as Mike Palmer, Jedd Canty, Paul Hollingshead, Bob Bly, Nick Usborne, Gordon Graham, and others, it's hard not be impressed.
But have you ever wondered … are they great copywriters because they are perfect beings who never made mistakes on their journey to becoming "A-list" writers?
Of course not. The truth is, you can make mistakes in your writing business and still be as successful as you want. And I have proof.
Several of copywriting's brightest stars have been kind enough to reveal their biggest career mistakes. And they've agreed to share them so you realize that if they can move forward to find big success, then so can you.
Today's lesson is from Steve Slaunwhite. Steve is a veteran B2B copywriter, author of The Everything Guide to Writing Copy, and creator of many of AWAI's popular B2B programs. In 2016, he received AWAI's coveted Copywriter of the Year award.
In the mid-90s, Steve was working full-time in sales but wanted to be self-employed. He initially considered his own sales training business, but became intrigued with copywriting after reading Bob Bly's Secrets of a Freelance Writer.
AWAI didn't exist then, and there were no other resources. So Steve moonlighted as a copywriter for three years before he felt comfortable enough with his skills and his savings to make a go of freelancing.
Here's what Steve says was his biggest mistake and how he overcame it:
The road to success is paved with failure. My mistake was taking a good client for granted. The definition of success as a copywriter is not having 50,000 followers on Twitter, or anything like that. The definition of success is to have a base of good clients that like your work and regularly give you projects, and you like working with each other. So it makes sense to treat those clients like gold.

I had a client many, many years ago and they were in the Fortune 100 and I was on retainer with them. I had a good relationship with the marketing directors and their department for the first year or so, and they loved me. But what happens is people get other jobs, they retire, they get transferred. And before I knew it, the whole marketing department had turned over with new staff. I was taking my comfy retainer thing for granted, but I didn't truly make an effort to really get in there and build those relationships with the marketing team and when new marketers came in, I didn't make an effort to do it then, either. And before I knew it, long story short: retainer gone, and within a couple of months, client gone. Never did work with them again.

So don't take good clients for granted. Always be working on building that relationship and giving them VIP service and really getting in there and being part of their team.

I had a client today, a client I've been with for 14 years, and during this whole coronavirus upheaval that we're in right now, he needed four or five emails written to reassure his clients. And I dropped what I was doing and I did them at no cost, because he's one of my best clients. I spent a lot of time getting to know him, getting to know his team, staying in touch, and not taking him for granted. In fact, every year I send him and his whole team Starbucks gift cards during Christmas. When I call them and the receptionist picks up, she recognizes my voice and says, 'Hi Steve.' That's the kind of relationship you want to be in.

One thing I always have to remind myself of is, you're not going after writing gigs. You're building relationships with clients. And that begins by building relationships with prospects, because a client is a prospect before they become a client. Every time you have a contact with a prospect, you should always be adding value, rather than asking for something.

Contribute advice and ideas all the time. You can't take clients for granted. Once you lose a client, you usually don't get them back. Give the client as much attention on the twentieth project as you did on the first.

Since that lesson, Steve has enjoyed long-term relationships with clients of all sizes over the course of his 25-year career.
He's also helped more AWAI writers launch successful high-paying writing careers over the past 10 years than any expert we know.
He credits much of his success to his lucky break in finding a niche that's perfect for new and veteran writers alike …
Where copy is short, easy to learn, and where there's zero hard selling …
Where the demand for new writers is off the charts …
Where writing assignments that routinely take a few hours to finish — can pay upwards of a thousand dollars and more!
And in this special video, Steve and Rebecca lay out all the details of why this industry might be your lucky break too — from the exact writing projects you could be writing — to how much you'll be paid for each one …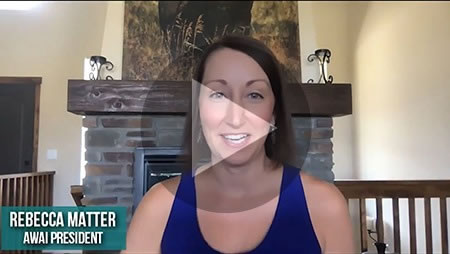 Simply click on this link now.
Listen to Steve as he shares all the information you'll need to decide if his path is right for you too.
Are you ready to get started as a copywriter? We're ready to help you. Let us know in the comments.

Modern B2B Copywriting
Learn everything you need to know to succeed as a B2B copywriter from marketing your services to writing copy and everything in between. Learn More »

Published: September 1, 2020