Is "Supposition Syndrome" Stopping Your Success as a Writer?
Countdown: One day to Freelance Writer Fest 2020!
You'll be there, right?! If you still need a free ticket, go here now. :)
There's something so exciting about a countdown to zero.
It's like in the movie Apollo 13, when they're getting ready for the rocket launch. The excitement and adrenaline and wonder of that moment is extraordinary — no matter how many times you've seen it.
It may sound hokey, but even after more than 15 years, I still get that same thrill when one of our members has their career "lift off" to greater success!
That's why we work so hard to give you all the resources you need to launch a successful freelance writing business.
Like tomorrow's Freelance Writer Fest! We're so excited to bring you the 10 sessions you need to build a career you want.
Not the career other people think you SHOULD have … but one that is entirely shaped to what you WANT.
How much you want to work — and when … How much money you want to make … What projects you'll most enjoy …
The writer's life is all about your choices.
You may have had a list of "supposed to dos" when it comes to living your life … or maybe the pandemic created a need for change. Or maybe you just realized now might be your chance to move away from your set plan.
Whatever has been happening in your life so far, today is a new day. It's YOUR day.
So now, AWAI Success Mindy McHorse has a simple exercise for you, along with some suggestions for how to break out of whatever plan you're currently executing … so you can change lanes and move forward toward the life you really want.
Mindy's the perfect example of breaking out of the box …
She left behind a cubicle job and long commute she hated, and jumped in to the copywriter's life with both feet. Copywriting has enabled her to have the career — and most importantly, the family life — she was hoping for.
Mindy is leading one of the sessions in tomorrow's Freelance Writer Fest. She started out with no writing experience, and built an amazing six-figure career over the last 10 years. Come join her and learn how you can do the same …
To your success,
Rebecca Matter
President, AWAI
Get Over the Symptoms of "Supposition Syndrome" to Fully Transition to Writing Life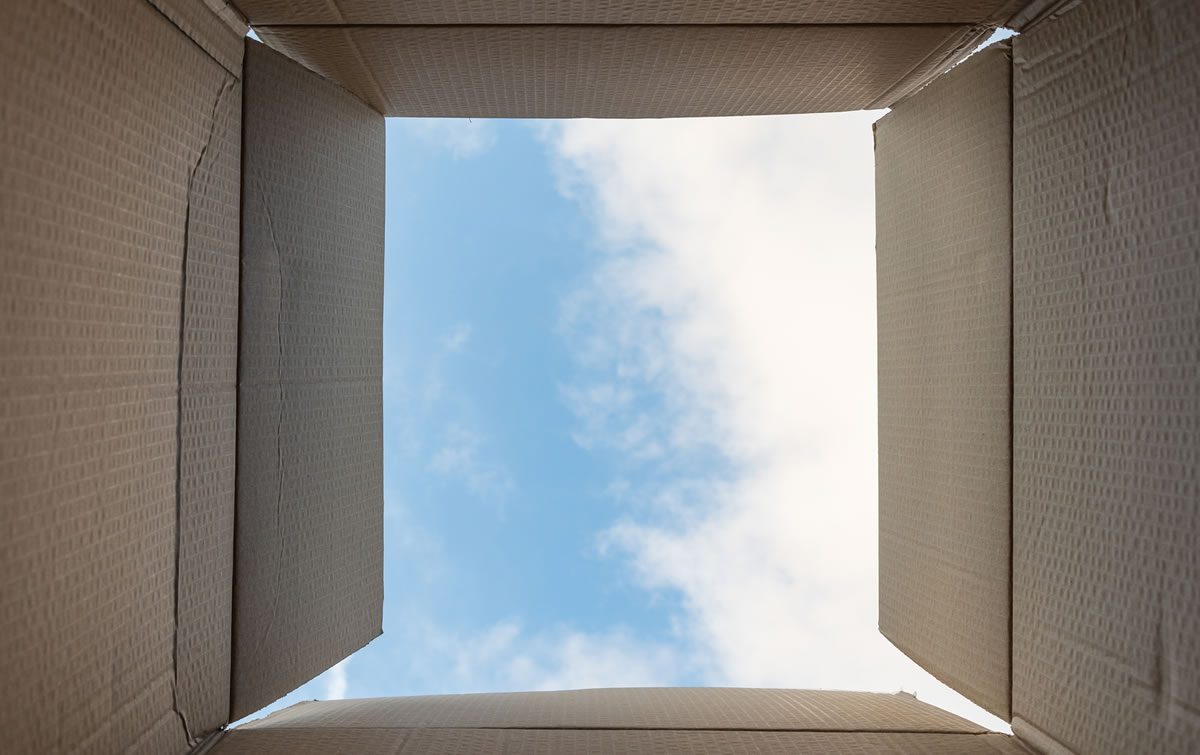 Pick up a pen, right now, and jot down all the things you were supposed to be or do in life …
Include all the expectations you felt from your parents … your teachers …
Even yourself!
It's eye-opening to put it all down on paper like that. It can even change your current career trajectory.
… Maybe you were supposed to follow your parents into the family business.
… Or you were supposed to go to a certain school or marry a particular kind of person.
But then … you didn't. (Or you did and became unhappy.)
And now you're hankering to do something else or conduct your life in a different way from what's expected.
All this stems from something called Supposition Syndrome.
It's where parents, friends, and family members unwittingly place expectations on what you are supposed to be and do in life, based on what they think you are capable of.
Some of it is harmless: You're so tall … you'll be a great athlete.
Sometimes it's meant to be helpful: We're grooming you to get accepted to our alma mater.
Occasionally, it's damaging: You'll never get in with them … we're a different color/religion/class.
In fact, a runner-up in a recent Barefoot Writer Essay Challenge wrote about how "educating girls wasn't a priority in most households in our part of the mountains. In fact, I was the first girl in my family, ever, to go to college."
Incredible, right?
Sometimes, people's expectations of us wind up being limitations.
Often they don't mean any wrong by it … it's all they've ever known.
But if you've ever glimpsed at the paid writing world, you know differently.
This is one of the reasons I'm honored to be part of AWAI and to call myself a Barefoot Writer.
Collectively, we are a group who defy expectations and work to live beyond the limits of what we were supposed to do and how we were expected to live.
Because the fact is, we've all, at some point in our lives, been told we should act a certain way … live a certain way … even earn an income a certain way.
Which is not to say we spit in the face of what other people anticipated for us.
There's a misconception that to go your own way you must be defiant, proud, and resolute. That if you're going to break free from what you were supposed to be, then you dang well better know where you're headed.
That's not true at all. You can know there's something more waiting for you and still not be sure how to get there.
Which includes either wanting a change because of dissatisfaction, or needing a change because of a physical limitation or disability.
Here's how to gently navigate your way past the suppositions you've been handed and toward the change you're hoping for:
Decide what stays and what goes, for now. Build on the list I suggested you start at the beginning of this article about all the things you were supposed to do in your life. If you've accomplished any of them, did they make you happy? Are there still things you're on the way to doing? The goal here is to decide what you need to continue with for now — such as a job you don't love but that brings in your only income. But you're also looking for things that you may be doing or preparing to do that sap your mental and emotional energy. Those have to go.
Build in self-care first. Before you even start training or studying or creating change, you need to be proactive about mitigating stress. Meaning, make time to exercise, meditate, or get a good nights' sleep in whatever way possible so your mind is at its best, ready for change.
Breathe visual or audible life into your goals. Say you want to be a writer, or leave your job, or double your income, or prove you can overcome any physical limitations you may be facing. Write down these goals and either create a vision board you can look at every day or convert those goals into affirmations you repeat, out loud, to yourself regularly.
Take at least a daily 5-minute step. When navigating change, especially away from something you've been expected to do your whole life, it's important to make steady progress. So even if you work on your new writing career for five minutes a day, whether that be journaling, listening to a webinar, or studying persuasive copy, it's important to be consistent and to build a chain of daily success.
Get a support system going. AWAI has several Facebook groups packed with working and successful copywriters who are happy to cheer you along and answer questions when they come up. Join those, introduce yourself, and check in regularly. They'll motivate and encourage you as you move forward through your transition.
Stick with these goals, and eventually the things you were "supposed to" do in life will fall away in favor of the things you want to do and the things you were born to do.
What questions do you have about getting started as a copywriter? Let us know in the comments.

The Accelerated Program for Six-Figure Copywriting
Turn the ability to write a simple sales letter into a successful freelance career. Find out how you can make a six-figure income working from anywhere you want as a direct response copywriter. Learn More »

Published: October 27, 2020