How "Mind Trash" Holds You Back as a Writer (And Steps to Eliminate It!)
Trying to start something new like becoming a freelance writer can bring out the naysayer voices:
You didn't do well in English …
You don't know what you're doing …
You've never run a business before …
Those voices may come from well-meaning family, friends, or coworkers. And the loudest voice of all … may come from inside your head.
We want to help you turn the voices around!!
Because you don't need to have good grades in English, and you can easily get the training and resources you need to be a successful writer and business owner.
Today, Mindy McHorse recounts something eye-opening she learned about eliminating mind trash from an interview with legendary marketer Dan Kennedy for our digital magazine, Barefoot Writer.
Check out these six tips, and see for yourself how much easier it is to move forward.
But quickly, before I turn it over to Mindy … I want to make sure you've signed up for our first-ever Freelance Writer Fest — taking place a week from today.
In just one day, we'll give you everything you need to know to make a great living as a writer in 2020 and beyond …
And you'll walk away with a roadmap to follow that will ensure your success.
This is going to be one epic event …
Our single purpose is to help you move forward with your writing career — no matter how big or how small you want it to be.
Writers are in HUGE demand right now — there's never been a better time to get started …
And together, we'll make sure nothing stands in your way of taking full advantage of the opportunity.
Check out the sessions here and see for yourself what you'll discover when you take part in this exciting new event!
Did I mention it's free? :)
Like I said, we want nothing to stand in your way.
And I'll see you at this first-ever virtual event in just 7 days!!!
To your success,
Rebecca Matter
President, AWAI
Eradicate Your "Mind Trash" to Access Greater Writing Wealth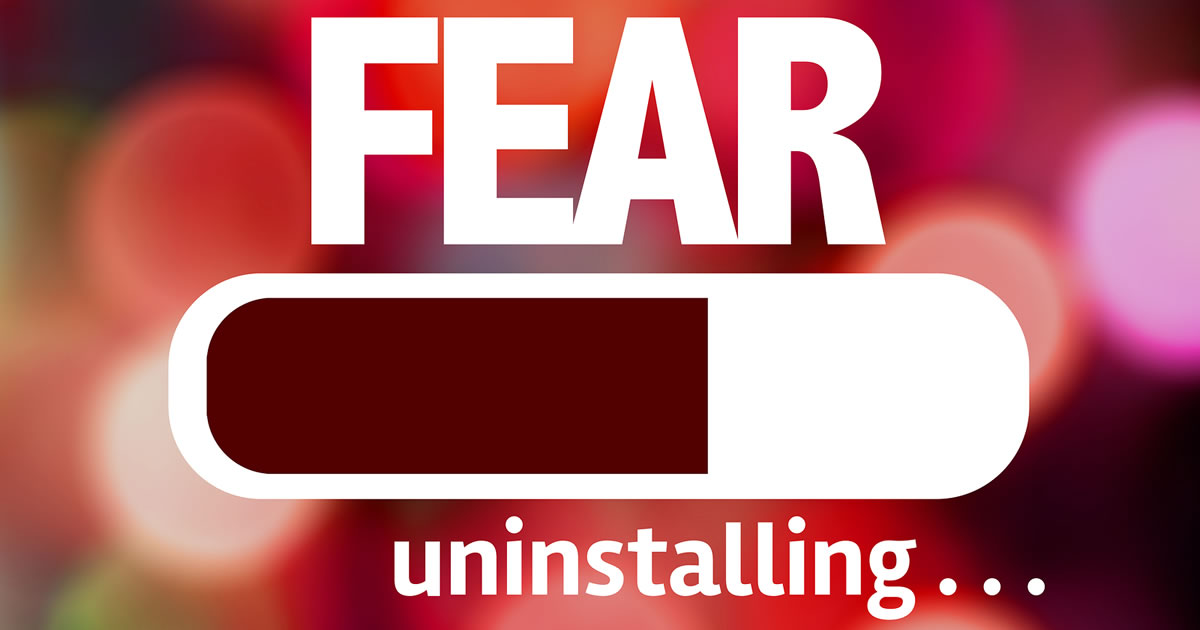 Dan Kennedy always surprises me with the things that come out of his mouth.
Because while his persona is big and bold, and his million-dollar copywriting lifestyle is practically the stuff movies are made of …
He often makes the most adept, insightful, and delicate insights into the human psyche and the things that invariably ruin us if not quickly recognized and controlled.
Such was the case while talking to him with Katie Yeakle in preparation for a Barefoot Writer interview. I asked him how writers can get over their money fears. He summed it up in three words:
Eradicate mind trash.
Dan pointed out we all have money fears, every one of us. They come from those moments in childhood when we crept out of our darkened bedrooms and overheard mom and dad worrying over a stack of bills at the kitchen table. They come from little slips of comments made by grownups about things that are "too rich for our blood" or "not for the likes of us."
Don't think you're immune, either. Every one of us has a peak we subconsciously think we'll never scale.
But you can.
And you will, by putting these six tips into practice:
Accept your past. We all deserve approval and the encouragement to be our best. Some of us got that, some of us didn't. What's important now is accepting however which way your cookie crumbled.

Acceptance is the only way to detach yourself from the limitations of your past and to remove any fears — such as fear of failure — that are connected to that past.

Drop the comparisons. Drop any comparisons you're in the habit of making when it comes to your past and your current circumstances.

Comparisons only make you feel rotten and jealous. Worse, they can confirm whatever delusions you have about what you can achieve.

Identify and eliminate all your "shoulds." You may have it in your mind that you should do this, should accomplish that, should live this particular kind of life in this place and with this person. But "shoulds" are ideas we absorb based on our life experiences.

Take a close look at your own "shoulds" — especially the ones from your childhood — and decide which ones move you forward and which ones keep you stuck. Don't let your "shoulds" be shackles.

Look for patterns that don't serve you. Have you ever eaten something salty, only to crave something sweet? So after the potato chips, you slice up a pie. Then you want French fries. Then you need ice cream. You're not nourishing your body, and you're probably hurting your waistline.

It's the same story with writing. You allow in distractions that throw off your concentration. So you become more distracted till concentration is out of reach. Or you criticize your own writing till you write less and less. The solution is to identify those bad patterns and do the opposite, bravely and in small increments at first.

Practice building yourself up. If people or forces from your past led you to believe certain negative things about yourself and your abilities, chances are your brain has effectively "shut down" when it comes to certain ideas.

To create and ignite the belief that you are worthy, talented, and capable of great writing and high earnings, write it out in specifics every day. Say it out loud. It takes a bit of time to overturn lifelong negative thoughts, but you can and you will.

Embrace your own unique path. One of the hardest things any of us will ever do is overcome the limitations unwittingly set by our parents, our towns, our histories. So it's important to recognize that you are not doing any of them a disservice by forging your own path and breaking outside of those boundaries.

You're just being uniquely you, living authentically to the best of your ability.
Practice these tips, even if you only have 10 minutes to spare. Identifying the invisible wall that holds you back and then eliminating it will give you the payoff of a thousand hours of head-scratching while wondering why you're going nowhere.
And, your writing confidence and money confidence will increase, improve, and accelerate.
Do you have any questions about moving forward with your copy career? Share with us in the comments.
Celebrating Your Wins!
More and more writers are telling us they're having great success, despite the crazy times caused by this pandemic … Like AWAI Member Rebecca Stolie Stoelinga, who posted this in our Facebook group:
Celebrate! Got my first client!

I watched the webinar about the importance of getting your writing career launched with a first client who will boost your confidence …

A couple days later in a very friendly email exchange, I casually mentioned to my publicist (who I have hired to work for ME promoting my music career) that I am now turning to copywriting. After asking me a couple questions about my interests and intentions, she said she was in need of writing help and, given our trusted past work-client history, would much rather hire me than a stranger. We'll be negotiating terms this week!! And off I go!! This is the perfect first client! I feel confident already!
You can have wins like this too!
Join us for our Freelance Writers Fest on October 28th and walk away with everything you need to get started.

The Writer's Starter Kit: Everything You Need to Set Yourself Up as a Professional Writer (In a Weekend!)
Get all the proven tools, checklists, step-by-step blueprints, and templates — everything you need to launch your freelance writing business fast. Learn More »

Published: October 21, 2020