Yes, Life is Different Right Now … And That's a Great Opportunity for You!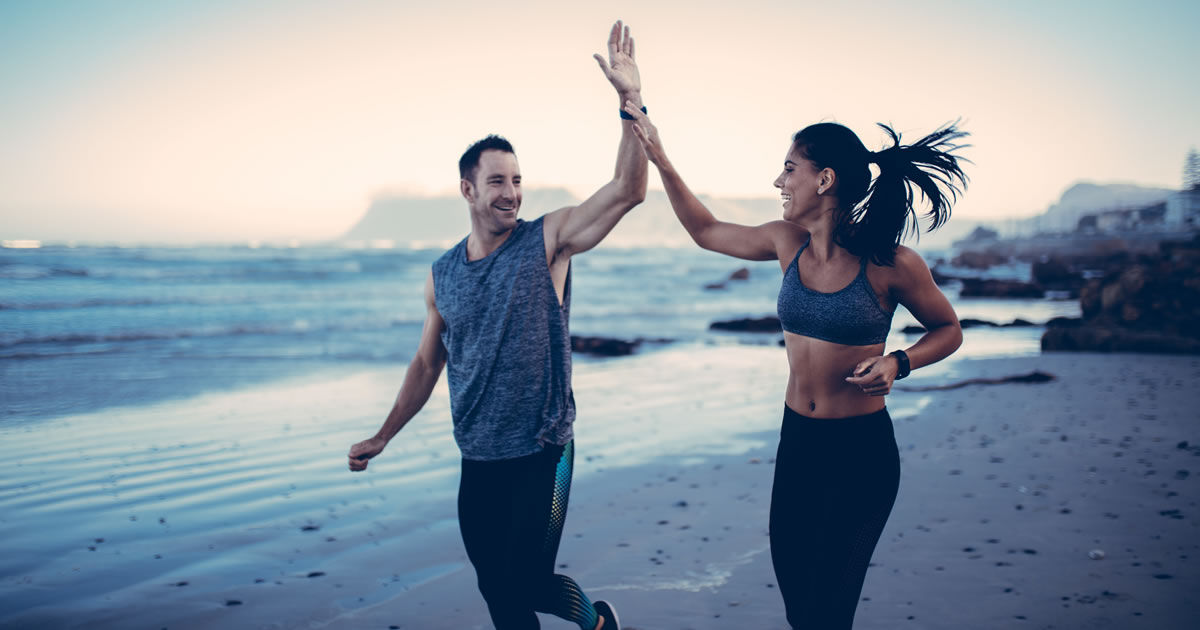 There's no doubt, we're living in strange times.
No one could have predicted the challenges we're facing every day, due to the global pandemic.
We might be trying to work from home and juggle the kids' schooling at the same time … or we've had to stop working altogether, because it's simply not possible to look after children and work as well … or we've lost our job … or we're working less hours and need to make up the shortfall.
Whatever your circumstances, you're likely looking for extra income.
Bottom line is, you need to find work with more flexibility.
The Opportunity
You need work that fits into those precious windows of time where you're less likely to be interrupted …
Those two hours every weekday when you'd normally be commuting,
The three hours late at night when you're the only one still awake,
That golden hour in the morning before the kids wake up,
Those two hours every afternoon when your baby sleeps.
But what type of work can you fit into the odd spare hour here and there? What projects are suited to a limited timeframe?
Short-form web projects!
You can fit them into the craziest of schedules. They're short, discrete projects you can get done quickly.
In other words, they're flexible.
And you know what? Even if the world is spinning off-kilter right now, this is actually a great time to get started as a copywriter. Why? Because marketers have gone all-in on digital marketing during this pandemic.
More digital marketing means more demand for web copy. In turn, marketers need more web writers. That's a huge opportunity for you.
So what short-form web projects are best suited if your time is limited, if you can only work on them when you have a bit of spare time?
We'll go through six of the best opportunities.
Before we go on, here's a tip for you. Choose one that appeals to you and get started there. You can always expand your skills later, as you gain more experience.
1. Blog Posts ($200-$500)
Ah, blog posts … these are my favorite short-form web projects. Why? Three reasons.
My first reason is the endless demand. Businesses need new content, week after week, month after month, year after year.
And if you come up with new content ideas as well, they'll love you! Marketers love fresh ideas and new angles … it makes their job so much easier. So, help out the business with new content ideas if you can.
You don't have to, but it does cement you as an important part of their team.
The second reason I love blog posts is, you can stockpile them. Say you know the topics for the next four blog posts. When you're in a creative mood, you could write two or more in one sitting.
This means you won't be sweating deadlines.
The third reason? They're fun to write! It's a challenge coming up with a new angle, weaving a short story, and using your persuasive writing skills.
They're short, and each blog post is its own self-contained project.
2. Emails ($250-$3,500)
Email writing is another easy way to get started quickly as a web writer.
And the demand is huge and constant. Businesses use emails to keep in touch with customers and prospects. So they always need new emails.
The best part is, emails are low risk to the business. So smart marketers are often willing to give you a chance. If your emails get results, then they'll want you to do more.
The other email opportunity is autoresponders. These are a series of emails which are automatically sent after a customer or prospect takes an action … after they purchase a product, after they sign up to an email list, and so on.
You write the autoresponder series in advance. So you can write them in your own time. And because a series may comprise up to 10 emails, you'll be earning good money.
Email writing is a great way to get started. And once you're in with a company, they'll likely ask you to take on more copywriting projects. More projects equals more income for you!
3. Updating Web Pages ($250-$500 per page)
One of the most cost-effective ways for businesses to grow their web traffic is to update old, outdated web pages.
Many businesses regularly update old content to freshen up their website and attract new users. They need copywriters who can use persuasive writing to breathe new life into their old pages.
And like email writing, updating old content is low risk for the business. They'll likely let you update several pages and if they're successful, then they'll ask you to do more.
This work isn't time-sensitive either … you can do them when it suits you. Each page is a short project you can complete when time's available.
The other benefit it you'll likely learn a lot about SEO (search engine optimization) on the job. And SEO is a valuable skill you can carry over to every other form of web writing.
4. Product Pages ($100 – $250 per page)
If a business has an online shop, they'll have product pages … sometimes thousands. These are the web pages you land on when you want to buy a product. Each page has a detailed description and specifications of the product.
When products change or when the business introduces new products, the product pages need to be updated or written from scratch. This is definitely something you can do in your spare time.
Each page is a short-copy web project … easy and quick work, ideal for fitting in and around your busy schedule.
5. FAQs ($150-$750)
Most business websites have an FAQ (frequently asked questions) page. This is a list of questions people most often ask them.
FAQs have two roles. The first is to answer the most common questions people ask. The second is for the FAQ page to attract new site visitors with SEO (search engine optimization). While this might sound scary at first, it's actually quite straightforward.
You simply find the questions people commonly type into a search engine, then answer that same question on the client's FAQ page. This way, they're more likely to click through to your client's website.
Creating new FAQ pages or updating old FAQs is fun. It involves a bit of investigation and maybe even a call or two to the client's Customer Service department, to learn what the most commonly asked questions are.
And an FAQ page doesn't have to flow from top to bottom … each question stands by itself. So FAQ writing is ideally suited to picking up where you left off, writing when you have the time.
6. Site Audits ($1,500-$2,000)
Most websites are missing at least one vital ingredient; in fact most are missing several. Perhaps there's no search bar, the contact details are missing … or maybe something's not quite right, but you're not sure what it is.
Too often, companies have a website but no-one uses it … and they don't know why.
You can fix a "broken" website by doing a site audit. The process is straightforward. You compare the website against a checklist, noting what's missing and what needs to change.
Once finished, you take this information, wrap it into a report then present it to the business owner.
What happens next? Most likely, they'll get you to make the changes. So you get paid twice … once to audit the website and again to make the changes. And when they need a copywriter again, you'll likely be at the top of their list.
Remember, you're using a checklist. So you can easily pick up where you left off … ideal for when you only have a limited amount of time available.
There's another benefit to doing site audits. You learn what makes a good website. This information is invaluable when you're starting out as a web writer. You're learning on the job!
Say "Yes" Every Time
These six short-copy projects are just the beginning. Here's 4 more, ideal for fitting in and around your busy schedule:
Information pages – pages which answer prospects' questions about a product or service.
Infographics – a visual way to educate readers. Often used to break complex ideas into simple, easy to understand points.
SEO – adding keywords into existing content so it can be discovered more easily by users and search engines.
Google Ads – super-short copy for online ads.
What you'll often find is, short-copy web projects will lead onto something bigger.
For example, a business might get you to write a series of blog posts and then ask you to update a bunch of old content. Or they see what a great job you've done with their FAQ page and then ask you to update the SEO on their main web pages.
And when they ask you to do a project on a topic you know nothing about, say "Yes". You can always find a course at AWAI that'll teach you the new skills you need.
I've done this a few times now. For example, I said "Yes" to a site audit, then grabbed the course and learned what I needed to do.
If you say "Yes" every time, you're more likely to get future work. And if you say "Yes" every time, you'll get more experience, be in higher demand, and earn more income.
So if you need extra income, start with one of these short-copy web projects. Any one of them is an excellent way to dip your toes in the water … a way to get some experience … a way to earn extra income … a way to achieve your dream of being a writer.
Turn this world of uncertainty to your advantage; look on the bright side. This pandemic provides a rare opportunity … digital marketers are spending more, so that means you have more options.
Choose one of the short-copy web projects we've spoken about here and make a start towards your writer's life.
Yes, life is different right now. Make the most of it and get started on the writing career you've been dreaming of.
Do you have any questions about short-copy web projects? Ask us your question in the Comments below and we'll help you out.

The Professional Writers' Alliance
At last, a professional organization that caters to the needs of direct-response industry writers. Find out how membership can change the course of your career. Learn More »

Published: October 22, 2020