Make an Additional $1,250 up to $2,000 Helping Clients Tell Their Story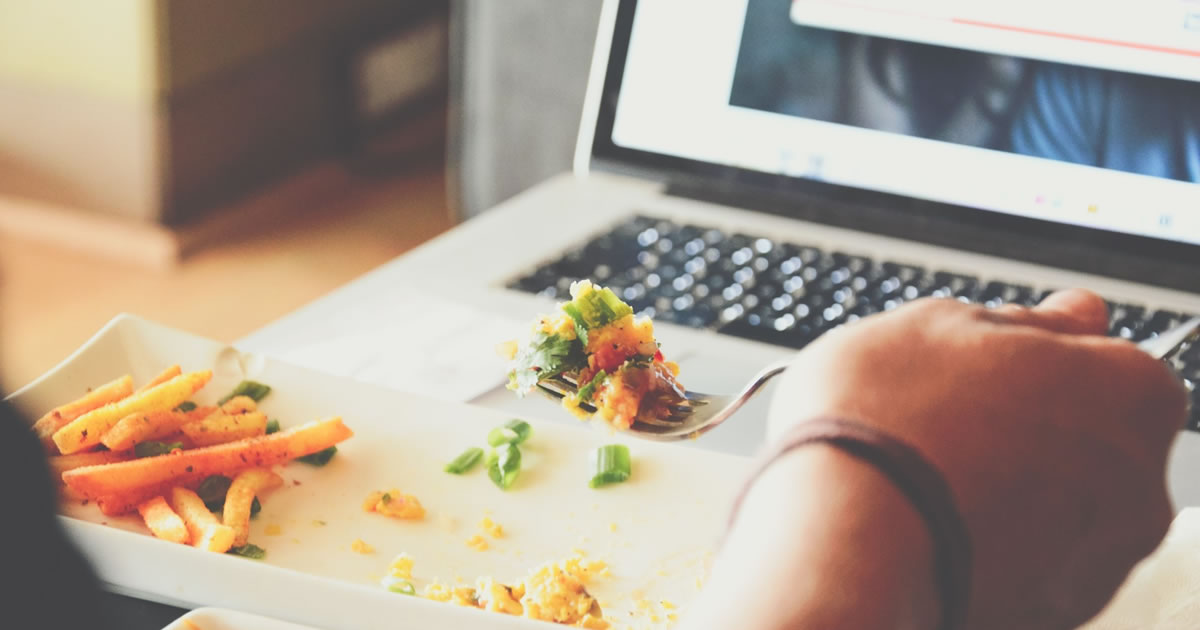 He gives full credit for his business idea to his mother … or I should say, her cooking.
You see, when his family emigrated from Lebanon to the U.S. back in 1976, they didn't have much of an income.
To help bring extra money into the house, his mother prepared homemade Lebanese meals and then sold them at the local farmer's market.
Of course, her meals were his favorites. And no matter where he went, Khalil Tawil couldn't stop the cravings for a home-cooked meal made by his mother.
When Khalil joined the Army, his mother took the time to vacuum seal meals and send them to him wherever he was stationed.
After Khalil finished his time in the Army in 2014, he moved to Connecticut to attend Yale University. But his mother wasn't able to continue cooking meals and sending them to him.
So Khalil posted an ad on Craigslist in which he offered to pay someone if they'd make home-cooked meals for him.
Within 24 hours, he had 17 responses from people who were more than happy to prepare a variety of his favorite dishes.
That also spurred a business idea: Home-cooked meals delivered to straight to hungry customers.
With the help of friends, Khalil built a network of "home cookers" who would make small batches of meals to be delivered throughout the town of New Haven.
And the first cook he hired to head up the network was none other than his mother, who flew out from Arizona and set up shop in his kitchen.
Not only was she the first cook, but Khalil also named his new business venture in honor of his mother calling it UMI Kitchen, which is the Arabic word for "my mother."
Over the next four days, his mother cooked 80 meals, which were delivered to dozens of customers. And those customers relished every bite of their delicious homemade meals.
Now that he had proof that his business idea was viable, Khalil was ready to go all-in. So he left law school and relocated to Brooklyn, New York. And by the winter of 2016, UMI Kitchen was delivering meals throughout the city.
However, by December of that year, Khalil hit a roadblock and wasn't sure if UMI Kitchen would survive. But he wasn't ready to give up. Having spent time at Yale University, he knew the school accepted written profiles or case studies on businesses that needed help.
So he sat at his computer and began typing out the story of UMI Kitchens. And in just a minute, I'll tell you the reaction he received from readers, but for now, we're going to talk about your writing career.
You see, that case study Khalil wrote … well, it's the backbone of a writing niche that could net you an extra $1,250 to $2,000 for each one you do. If you're not familiar, a case study is really nothing more than a well-written story.
And science has proven that stories can deeply influence our beliefs and decisions. That's mainly because stories appeal to our emotions and our capacity for empathy.
Businesses have caught on to this in a big way. They understand the huge role stories play in their sales process. This explains why they're willing to pay writers as much as $1,250 up to $2,000 to draft short stories.
They are so valuable to a business that clients need them throughout the year. So writing case studies offers you a steady stream of income. Yet very few copywriters know how to land these lucrative projects and tackle them efficiently.
But starting now, that all changes, because AWAI has partnered with a case study writing expert who is going to walk you through the do's and don'ts of writing stories.
That expert is Casey Hibbard. Since 2001, Casey has written and managed more than 1,000 customer stories that have delivered powerful results for clients. She's also the author of the first book on creating, managing, and leveraging customer stories.
Now she's bringing her years of know-how and experience and sharing it with you in a live online training program, where she offers feedback on your writing and guidance on getting clients.
It's a training program that AWAI offers just a few times a year, so if you want to get in on this lucrative writing niche, you should reserve your seat right away. You can get all the details here.
Khalil's case study selected for Yale University's Top 40 list. Determined to save his business, Khalil wrote a case study on his business with the hopes of getting input from experts. He then submitted it to Yale University, which each year publishes a list of the most popular case studies. The school's select faculty members make the final decision on which case studies are accepted for review. Not only was Khalil's accepted, it made it onto the University list of the most popular case studies of the year.
And that got the attention of investors, who were willing to invest in his business as well as offer guidance on how to make it a success. Now UMI Kitchen is a growing online business, getting rave reviews by customers.

The Professional Writers' Alliance
At last, a professional organization that caters to the needs of direct-response industry writers. Find out how membership can change the course of your career. Learn More »

Published: October 12, 2020