How Even Boomers Scared to Death of Technology Can Build a Clientless Copywriting Business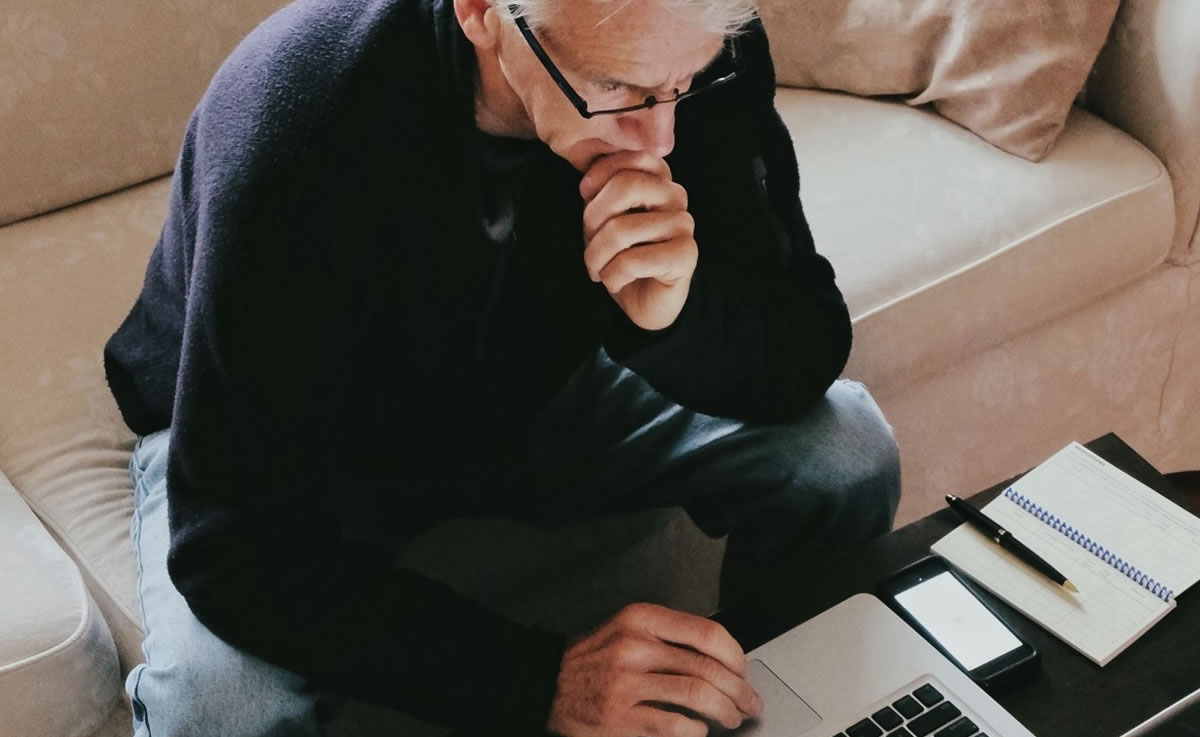 Not all that long ago, Yahoo! News ran an article with this headline:
"Half of Older Americans Have Nothing in Retirement Savings"
This is far worse now with the COVID-19 pandemic, blanket shutting down of businesses, and the worst economy in U.S. history — as well as in other countries — which a lot of flaky businesses online who have been doing well despite themselves have been feeling the cold, painful bite of.
And around that same time, I got a question from a Baby Boomer about how to build a business online based on email and using his professional services background to base his offers around. He also admitted he was completely ignorant of all-things technology, and did not know how to do anything with a computer beyond Word documents, Google, and email.
As he put it:
"I just want to stay in my lane and avoid getting run over by AI."
Basically, he was asking about how to have a clientless copywriting business, even if he did not use those exact words or that phrase.
So following is the advice I gave him:
Learn how to

"

persuade in print" especially via email — After all, if one wants to have an email-driven business, one must learn how to write emails that sell. I would also add, you must have a list full of qualified leads to send emails to, and be willing to mail that list aggressively. This is mandatory. And anyone not doing this should find a different kind of business other than an email-driven one.
Find a piece of the market with money you can

"

break off" and claim as your own — This is "Positioning 101" and not only can it help you charge more for your offers, attract higher-quality leads, and give you a competitive advantage … it also helps give clarity to your customers. For example, I once consulted with a guy in the real estate investing niche. He wanted to sell info products on the subject but said there are thousands and thousands of competitors who know more than he does. But, I also found out his specialty is flipping mobile homes, and while it bores him to do it, he's extremely good at it. That, I told him, is the "piece" of the market to break off and claim, which he did. He now owns that part of the market, and is quickly becoming the go-to guy there.
Start with the world's simplest business plan — And that plan is simply "sell your list your main offer, and then sell those buyers something else." That's where it all starts. As you build more offers, you can get into more complex business-building. I recommend starting with a main "flagship" type of product, and then selling something that is subscription-based (membership site, print newsletter, group coaching, software, whatever it is) to customers who buy that. That requires just two emails per day: one email to your main list selling your flagship offer, and another email selling your subscription offer to those buyers. Start there, when you get that dialed in, you'll see further opportunities.
Outsource everything you hate doing (especially anything technical) or are not good at doing that isn't directly bringing in the bacon — Yes, you may have to start out doing tasks you hate depending on your financial situation. But the goal should be to get to the point where all you focus on is what the late Gary Halbert referred to as "Operation Money Suck" i.e., you only do what brings in the money, and outsource everything else.
One bit of advice I did not give my Boomer associate, but will add here is this:
Become a master of delivering outstanding service.
In other words, think up ways to make doing business with you a bright spot in someone's day. The ultimate goal when it comes to service is making giving you money pleasurable — something they want to do, eagerly look forward to doing, and so they can't help but tell all their friends, peers, co-workers, and family about you, your business, and what you sell. Ideally, you want to give such crazy good service that someone might even tell you:
"My day was horrible … worst day of my life, until I heard from you and bought your offer …"
Be that business.
The good news is, for whatever reason, since COVID reared its ugly head, service seems to be taking a nose dive in all areas of business. And just NOT being a flake (in other words, by doing what you say you'll do, when you say you'll do it, and doing it right) at this point is enough to make you stand out from the crowd in virtually any market full of businesses blaming COVID for their lack of attention or not caring about their customers or those customers' experiences.
I do not know why this is, exactly. But I have witnessed it over and over this year, as have many of my friends in business — everyone is getting flakier and lazier for some reason (imagine what happens when you come along and deliver outstanding service!). So you might as well take advantage of that.
Bottom line:
The advice above is sound and realistic for anyone who hates technology. I know this for a fact … because I hate technology and it's what I did to get started, and still do to this day. And if you want more help on how to build a clientless copywriting business like this, the 10-Minute Workday program is designed to walk you through the process in a more detailed and structured way than what was possible to do in an article.
Do you have any questions about how to get started with a clientless business? Share with us in the comments.

10-Minute Workday
If you want to be a well-paid writer without having to land clients or spend hours every day working on your business — Ben Settle's 10-Minute Workday shows you how to create an easy email business. Learn More »

Published: November 27, 2020