Everyday B2B Writing Prospects You've Probably Never Thought About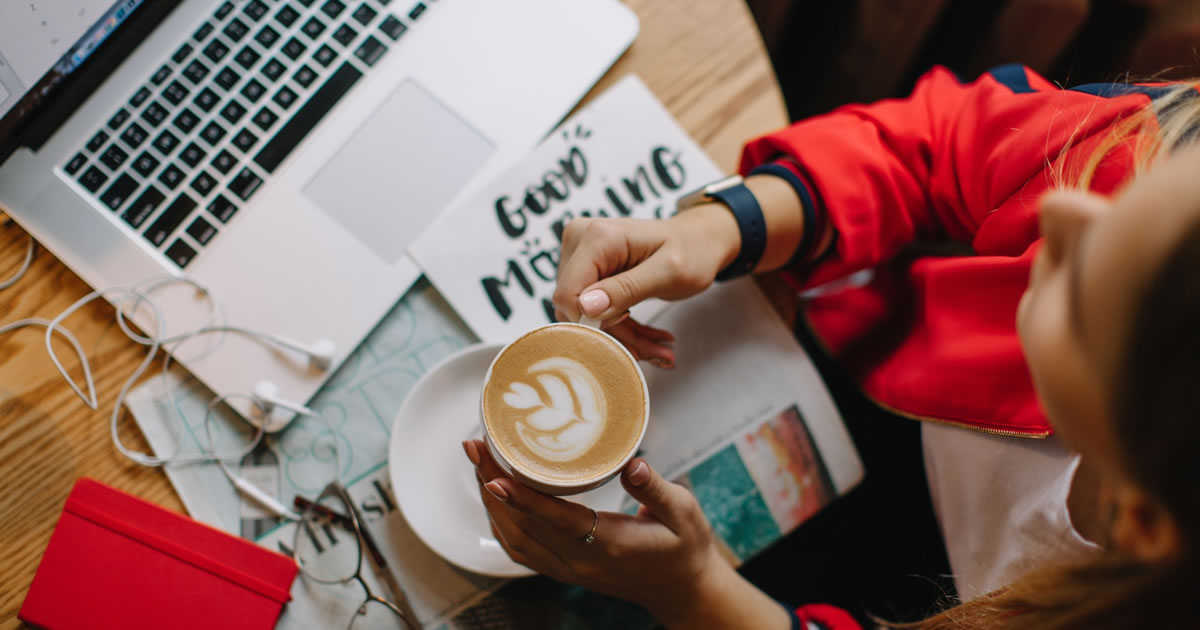 Back when I launched my freelance writing career, B2B (Business-to-Business) intimidated me.
My background was in nonprofit museum education, which seemed as far away from "B2B" as you could get. However, I've had a change of heart in recent years and realized yes, B2B could mean manufacturing … supply chain logistics … or complicated technology.
But it can also mean scheduling software for vets …
… or tables or bathtubs for dog groomers …
… or the company that supplies toiletries to hotels …
… or vases to florists …
… or silverware to restaurants …
In fact, think of an everyday activity, and I'll show you the B2B opportunities behind it.
Let's say you're getting your haircut at the local hair salon. Have you ever thought about how all that stuff came to be there?
There's a company that supplies the chairs, dryers, and sinks. There's a company that makes the hair color and shampoo. Another one that makes scissors, and the capes to protect your clothes. There's the training of those stylists. Then there's scheduling and payment processing software.
And there are probably another dozen needs a salon has that I haven't even mentioned.
Plus, there's not just one company that supplies these things, because each one has competitors, so there's potentially dozens of suppliers.
Multiply that by every industry you can think of, and you can get a sense of how big the B2B opportunity is and how accessible.
That's where it gets fun.
Each of these companies has marketing needs. They need emails, brochures, newsletters, websites, blog posts, social media updates, and trade publication ads. And … someone has to write all that material.
That someone could be you.
Even convenience stores, grocery stores, schools (and yes, museums) have a B2B side. There's also a B2B side for coffee shops and restaurants, accountants, real estate, and fitness trainers. So, no matter your interest, there's a B2B element that needs marketing materials.
In just a moment, I'll share how you can tap your inner creative mind to explore possible avenues and where to find these "everyday" B2B prospects.
But first, why not make a list of 5-10 products or services you typically use and write down the B2B possibilities?
How to Find B2B Companies Who Need Your Services
Choose something you're interested in. If you have a background in it, all the better because that will help you more than you can imagine.
For example, if you're a former hairstylist, you already understand the industry jargon, and you know many of the companies. You won't be starting from scratch because you'll already have a sense of the industry.
You can write down a list of all the companies you can think of in that industry.
Next, you'll call on your detective skills (and hone your internet research ability) because you'll be searching online.
Google "best [fill-in-the-blank]" — For example, a search of "best hair salon scheduling software" turned up 72 possibilities for me. That's 72 potential clients for only one aspect of the business!
Google "[fill-in-the-blank] trade shows" — Check out the exhibitor's list at the big events. They're usually right on the website. These are companies that spend tens of thousands of dollars on booth rental and displays, which means they have money allocated for marketing. Many of them are also searching for ways to move their sales and marketing online these days — making them good prospects for content and digital marketing.
I like to make a list of these companies in a notebook. Then, when I have a page or two of names, I'll turn to LinkedIn and plug their names into the search bar to find out a bit more about them.
If they're a serious company with a good web presence, they'll have a solid LinkedIn company page. They'll have their logo published in the photo area, their About section filled out, and employees connected. I also look to see when somebody published their last LinkedIn posts.
Over the years, I've developed something of an internal "profile" of a company that may make a good prospect. Besides a well-managed LinkedIn page, I also look for these three "checkmarks" to assess whether or not a company could be a good prospect for me.
Company size — Those with 20+ employees (or better, 50+). Larger companies tend to have a marketing department and, therefore, a budget for writing.
Longevity — In my experience, established companies (10+ years in business) tend to have processes in place, which means they'll have a primary contact person to handle marketing. They are also likely to have a marketing plan that includes written materials.
Lots of content — Take a look at their website. Do they have an active blog? E-books? Case studies? Companies with a lot of content usually see the value of content, and it's an essential part of their marketing efforts.
I also tend to look for companies in the industries in which I have the most interest and experience. That way, I can mention my experience when I reach out.
Now you might wonder, "what's next," after compiling your list. Here's an article on using LinkedIn for finding prospects.
Hopefully, this inspires you to think of the "everyday" B2B industries that are all around you! Which one will you pursue first? Share with us in the comments.

Writing Email Copy for B2B Companies — Your Complete Guide to Writing and Winning These Profitable Projects
In the world of B2B (Business-to-Business), there's an often-overlooked writing specialty with massive demand for short projects that are easy to learn and fun to write: Writing Email Copy for B2B Companies! Learn More »

Published: November 3, 2020