Get Paid TWICE as a "Website Doctor"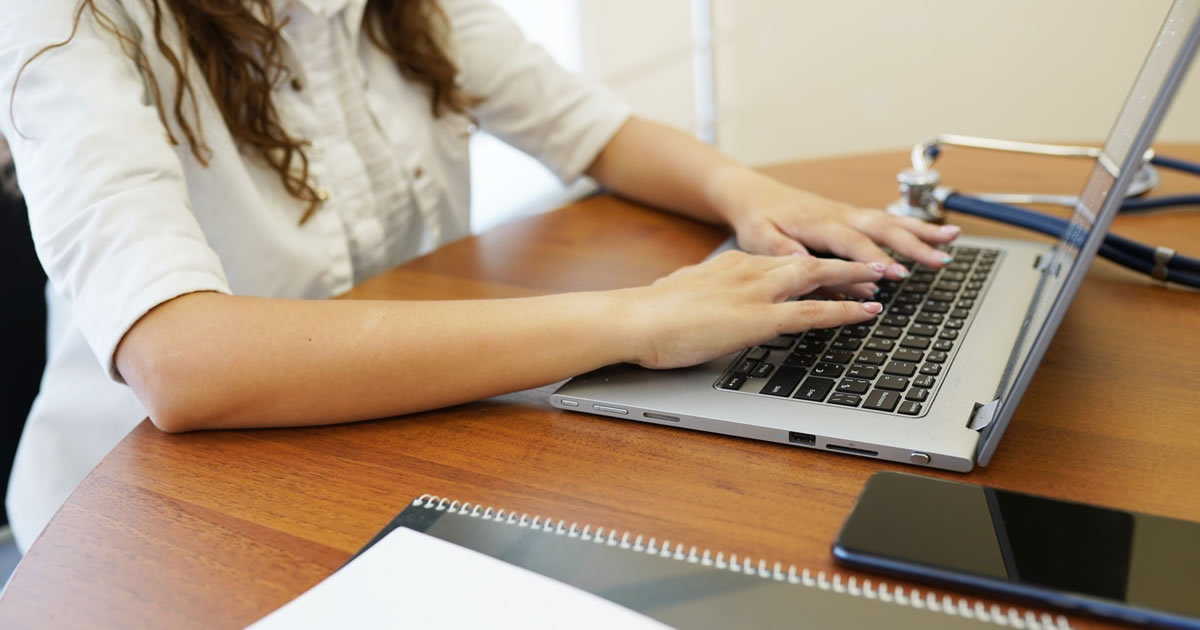 I'm a huge fan of medical TV shows. I love the drama, the cases, the variety of challenging issues, and how the brilliant teams solve them.
Medical TV dramas are where I learned all about the process of triage. For instance, when there are multiple patients at an accident site … the medical team knows exactly how to jump into action, assess the severity of each case, and make treatment decisions accordingly.
They use a standard triage procedure using checklists and knowledge to decide: Who gets treated first? What can they do immediately for someone who's crashing? Who gets treated on-site, and who gets whisked away in an ambulance?
It's fascinating!
But, you may be asking, what does this have to do with web content?
Ah, more than you might think.
Out there on the World Wide Web, thousands of "ailing" websites are desperate for professional triage.
In other words, they need a professional web content expert to assess the problems (why the website isn't bringing in Google traffic, or why it looks so bad on smartphones, for example) and help clients make decisions about what to fix immediately and in the future.
Think of it this way …
If you're a web content writer, you can get hired to perform triage on low-performing websites and then get paid again to fix all the problems you find.
How does web content triage work?
Start with a simple checklist that includes the best practices for websites. Here, I'll show you five "musts" that all websites should include for success. By success, I mean
people can find the website via Google searches on laptops, smartphones, and tablets, and …
when they arrive at the website, they discover that the company offers the best solution to a problem or goal, and they take action (such as download a free report, sign up for an e-newsletter, or make a purchase).
Now, what are the top five "musts" every website needs for success?
Here they are, in no particular order.
Website Must-Do #1: Prospects find your client's website in Google results … because the web content has been written with Search Engine Optimization (SEO) in mind.
Here's an easy example to illustrate the power of SEO.
Let's say someone wants to go camping, but they want to do it in a comfortable and elegant way, with conveniences that make the experience less rustic. This is known as "glamping" (glamorous camping), a popular modern trend.
With glamping, the customer wants a big enough tent to not only sleep in, but to set up as a glamorous space to live in while camping, complete with an inflatable queen bed, luxury sheets and blankets, and perhaps some seating, plus a cooking area with fancy dishes and other luxuries as well.
Using Google, this type of customer searches with the phrase "tips for glamping" to find ideas for their next camping trip. They want ideas, but they may also need supplies.
The smart marketer in that niche knows this and posts a website article called "12 Tips for Affordable, Stylish Glamping." The article uses the phrase "tips for glamping" and delivers great content along with links to helpful products.
Therefore, when prospects arrive at that web page, they're delighted to find the tips, photos, and products that will help them create a wonderful glamping experience.
Now, if the company's website doesn't include the phrase "tips for glamping" in their article title or anywhere on the site, it won't show up in Google for those prospects, which means the company may miss hundreds of prospects each week or month.
You can help identify the lack of search phrases when you're doing triage on a website, and explain that you can help the client add them in the right places throughout the content.
Website Must-Do #2: The website is mobile responsive, meaning it's easy to read and use on any device.
It's quite shocking to see how many websites are still not mobile responsive, especially when you consider that more than 50% of searches are now done on smartphones.
Many companies are stuck in old website designs that people can't navigate on their smartphones, and therefore those companies lose hundreds of customers each day.
You've probably seen websites on your smartphone that are impossible to read, navigate, or even understand. So, you move on to the next website that is mobile responsive. We all do this. We move on.
Plus, it's not just that people want a great mobile experience … Come March 2021, when a company has a website, Google will index and rank its mobile version — and exclude its desktop content. Which means Google will prioritize mobile-responsive websites in its search results. Therefore, websites that aren't mobile responsive are in danger of losing out on massive amounts of traffic and business. Ouch.
When you're talking with a web client and viewing their site on your smartphone, you can point out the problems you see. The client may not even be aware of them!
Website Must-Do #3: The first content the prospect sees is irresistible: it's all about meeting their needs in a unique way.
I can't tell you how common it is for website headlines and other "above the fold" content to be unclear or uninteresting, or to sound like everyone else. In other words, it's disappointing to the prospect.
Here's what I mean. Let's say your client sells software for yoga studios. The software is the best available for helping yoga studios manage their appointments, billing, e-communications, client notes, supply orders, and more. It's designed to make the yoga-studio owner's life much easier, so they can relax and focus on offering amazing classes.
Now let's consider these two headlines for this yoga-studio software company:
Headline A: Software designed for yoga studios
Headline B: Breathe deeply, exhale slowly, and imagine your happy clients. That's how simple it is to run your yoga studio with our software.
Option A is very clear, but not very inspiring, unique, or irresistible.
Option B is definitely more enticing because it's letting the prospect "feel the benefit" of using the software. It's written in a more compelling way as a solution, using the prospect's language and thought process.
Now, these aren't actual headlines and I just made them up, but you get the idea.
Great headlines offer a big benefit, a promise, and even a picture of how the prospect can enjoy a better life thanks to the client's solution.
Most websites are missing this type of content. Which means big opportunity for you!
Website Must-Do #4: It's a local business, and prospects can easily find the location and phone number on the website.
Believe it or not, one of the most common mistakes made by local businesses such as dental practices, veterinary clinics, hair salons, bakeries, and accounting firms is that they neglect to put their town or city name and phone number on their web pages.
The only place you can find it, if you're willing to hunt, is perhaps on their Contact page (only) or in teeny-tiny type in their footer way at the bottom of the page (where very few people will look).
If you can't find the town or city name on the client's web pages, you can bet that hundreds of potential customers aren't finding it either. This means the local business is missing out on potential new customers and revenue every week. It's a serious problem for local businesses.
If that's the case with a local business you're talking with, you can be an instant hero.
All you need to do is show the client you can't tell where they are … and then tell them you can easily remedy the situation by strategically weaving the town/city name and contact information into the content of every web page!
There's a right way to do that, so they need to hire you for this work.
Website Must-Do #5: Every web page includes a call-to-action: a compelling reason for the prospect to act by, for example, clicking on a video, entering an email address, or making a purchase.
Again, this seems pretty basic, right? Businesses are in business to generate business, yes?
Yet many websites don't complete the step of generating business with their content — either in the form of leads or direct sales — on every web page. If prospects don't know what to do on a website, they'll move on, which is tragic.
This big mistake can cost companies thousands (if not hundreds of thousands) each year.
But you can be a hero by pointing out this gap on your client's website!
These are just five of the top "musts" every website should have for success. There are many more you can add to a list for triage.
But how do you turn "website doctoring" into triage income and then into treatment income?
First, you get paid to provide insights into what's missing or needs improvement. You create a detailed "Site Content Audit Report" showing and explaining what's wrong and how it's hurting the client's business.
But, in this Site Audit report, you don't tell the client exactly how to make the corrections. Instead …
After you provide the helpful input, you offer to fix the pages as needed with your professional copywriting approach. This is a separate project at a per-page fee for writing content improvements.
Here's a typical scenario for pricing these steps.
A "Triage" Site Content Audit Report at $2,000: a professional review of the website's content, pinpointing the problems to be solved.
The "Treatment" of optimizing the web content at $500+ per page: This is where you revise the content so it's prospect focused, using search phrases, and including calls-to-action and local information (if the business is local). You may also charge extra for helping the client move to a mobile-responsive design theme, working with the company's web developer.
See how this works? When you take this "triage + treatment" approach with your web clients, you'll truly make a difference in their business success. And earn a nice living doing so.
Do you have any questions about offering Site Audits to your clients? Let us know in the comments.

Site Audits Made Simple: Consult Your Way to Lucrative Web Copywriting Projects
Pam Foster reveals how you can make as much as $2,500 auditing websites while setting yourself up for even bigger web copywriting projects. Learn More »

Published: November 19, 2020