Living the Writer's Life: Michael J. Thompson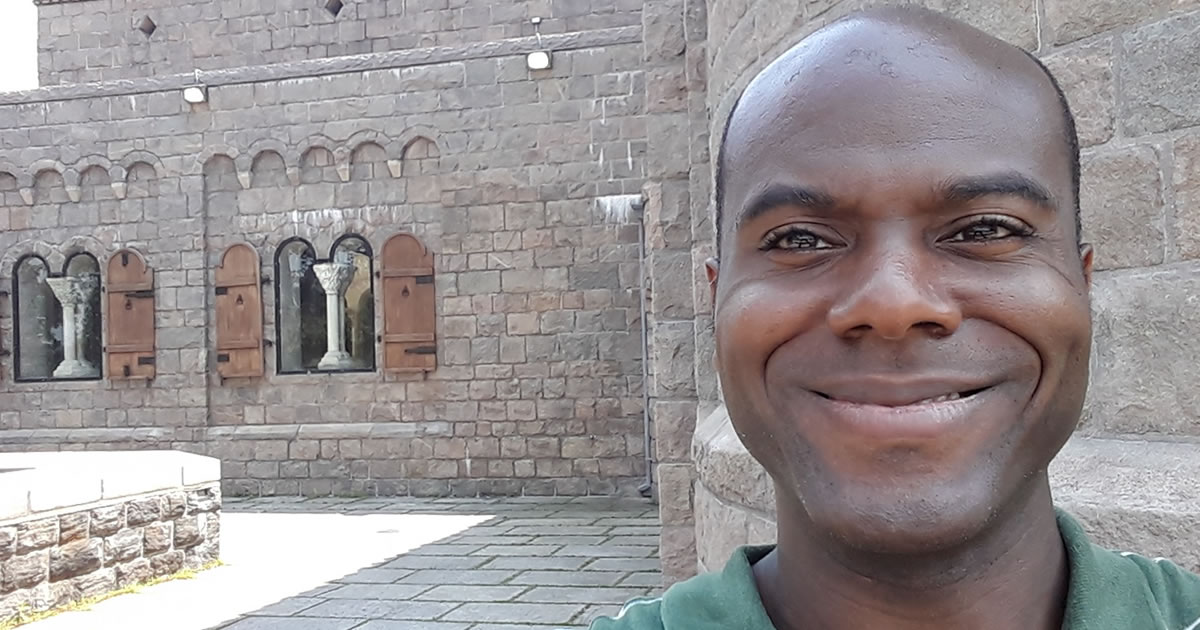 Michael J. Thompson serves his clients with web content audits and usability testing.
What led you to start your copywriting career?
I graduated from Pratt Institute in Brooklyn, New York, with a degree in advertising art direction. I began my work history as a graphic designer, but was shifted into administrative roles for a num­ber of years. In one of my administrative roles, I worked closely with a web development team to produce content for a website.
At some point, I recognized that I was still writ­ing quite a bit on my own. I remembered copy­writing from my college career, and I sought out copywriting instruction online. That's how I came across AWAI in the summer of 2019.
What kind of projects do you specialize in?
When I signed up with AWAI, I tried a number of different courses. I came across the content audit class, Site Audits Made Simple, last October. That became the game changer.
What appealed to me about it was the idea of us­ing a checklist and basically evaluating a website. It was a perfect blend and marriage of my desire to use skills in evaluation and web technologies. What I do now is content audits.
I, personally, am advocating for greater accessibil­ity through improvements in web performance. I believe that web accessibility is so important to everything we do. We have to think whether or not the end user is going to be able to access the content we're providing.
Accessibility in a copywriting context is bringing the grade level down to where it's easy enough for an 8-year-old to read. And in my context of web accessibility, I'm looking at all the different types of disabilities that would affect someone being able to access the content on a website.
Can you tell me why you list Steve Jobs as a source of inspiration on your LinkedIn profile?
He's an icon in business and in technology. He lived a remarkable life, and he has lots of wisdom to share with the rest of us. His ideas have shaped the culture in which we do business today.
He's also a success story in that he was able to recover from being fired from his own company. His rise was tremendous, and it wasn't linear. His quote is "Start with the customer, work back to the technology, not the other way around." So, the technology exists for our sakes, and not the other way around.
What do you see as the biggest challenge you encounter in your work as a web content consultant?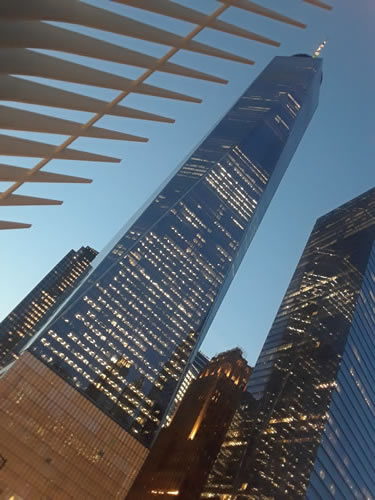 The World Trade Center area,
especially at the Oculus,
is one of Michael's favorite places
to take pictures.
The biggest challenge is establishing the pipeline of clients. That's difficult for any entrepreneur in the beginning. My challenge is to show them suc­cinctly how I fit into their business operations.
Do you have any advice for new writers who are just getting started?
Absolutely. For new writers, you have to be will­ing to not only evolve your business to fit the cur­rent trends and meet the demands of the mar­ketplace, but also to regard it and respect it as a business. And the other point is to own your own narrative. Be clear about the value that you offer to your client.
You're a photographer, right? How else do you enjoy your writer's life?
Well, that's actually one of the hobbies — that I'm free to enjoy in the writer's life. I get to set my own schedule, which is really great. I love walk­ing bridges. There are 38 bridges here in the New York City area. I've already tackled seven.
I believe that life is about moments and memo­ries. So, if I can take a quick snapshot, I've cap­tured a moment. I've captured a memory. Liv­ing the writer's life allows me to have freedom to move about. Then, as I come across things that are interesting, exciting, compelling, I'm quick to snap a shot or to write a short description.
A passion project of mine is writing descriptions. I would really like to reach out to IKEA and redo their entire series of catalogs. I'm just the guy to do that for them.
Michael's Living The Writer's Life story was originally published in Barefoot Writer. To learn more about how you can start living your dream writer's life too, click here.
What help do you need to move forward with your version of the writer's life? Let us know in the comments below so we can help guide you in the right direction.

The Barefoot Writer
Discover a lucrative style of writing that will give you as much freedom as you can have while earning a great income at the same time. Learn More »

Published: November 21, 2020