Write 300 to 500 Words and Earn a $2,000 Payday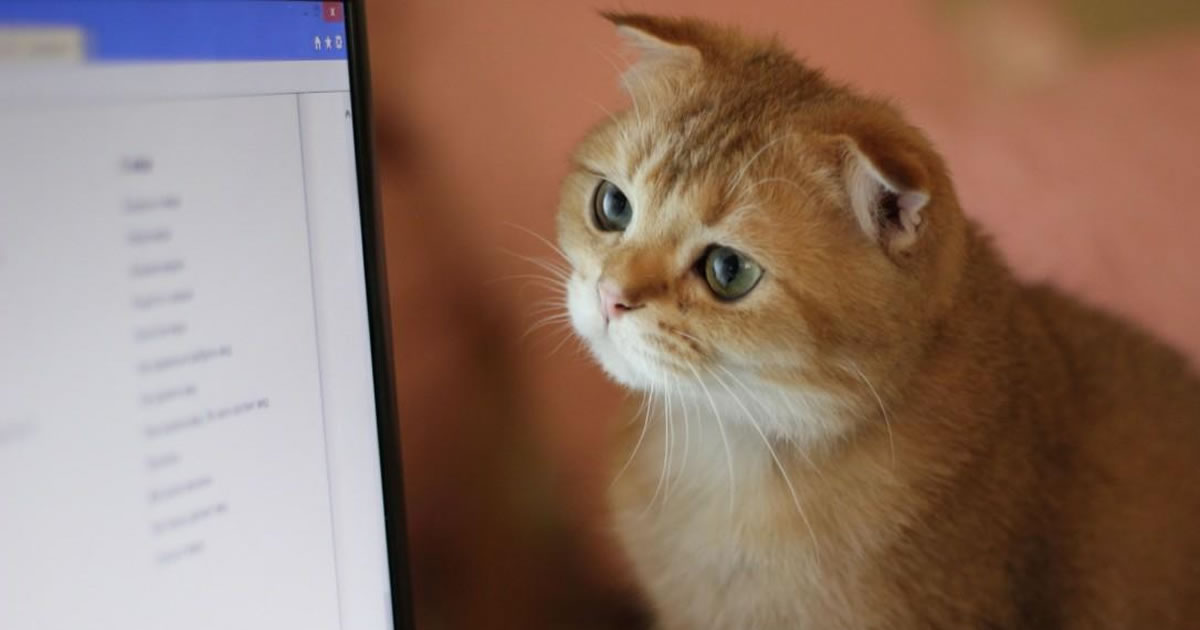 They named him Poncho the Weathercat.
And if you couldn't already tell from the name, his specialty was the weather.
But Poncho wasn't a cat, or any other type of animal.
Poncho wasn't human either.
He was an AI (artificial intelligence) chatbot.
What's a chatbot, you ask?
Well, you've no doubt already interacted with one while visiting a website.
You know … those little boxes that pop onto the screen, usually with a typed message or question such as, "Need assistance?"
If you've not encountered one online, then you've certainly come across a chatbot on your smartphone. For instance, you're in the car and need to get to a restaurant but are not sure of its location. So you pull out your phone, hit the chat button, and ask for directions, and in an instant, you get turn-by-turn directions.
Basically, a chatbot is a computer program that simulates and processes human conversation, either written or spoken. They feel as if you are communicating with a real person.
However, Poncho was designed to sound like you were talking to a cartoon cat. And the subject he talked about was the weather.
In fact, when asked about the weather, Poncho the Weathercat could tell you the forecast for any city and on any given day. And he was available every morning and evening or basically whenever you needed a quick weather check.
But Poncho had one other talent … he was also designed with a sense of humor, which is why the website tagline reads, "This cat tells you weather, jokes, and more."
And when you visit the website, you're actually encouraged to chat with Poncho to see how he responds. And sometimes those conversations turned out to be more frustrating than funny.
For instance, when a user asked about the weekend weather, this is how Poncho responded:
User: What's the weather like this weekend?

Poncho: Are you on a boat? Because I was not able to find any results for that location

User: What's the weather like in Brooklyn this weekend?

Poncho: The weather in Brooklyn, NY is 46 degree Fahrenheit and clear

User: This weekend?

Poncho: Excusez-moi?

User: The WEEKEND

Poncho: Sorry, dozed off for a second … What were you saying?
Not only could you interact with Poncho through his website, but you could also download the weathercat app on your smartphone or other mobile device.
Poncho was launched in 2013 and immediately caught the attention of the tech world because of its text-messaging internal infrastructure. And it's because of how Poncho was put together that his fate was sealed.
In just a minute, I'll tell you what happened to Poncho the Weathercat. But for now, we're going to switch gears and talk about your writing career because you are probably wondering what this has to do with you.
Well, the answer is that chatbots are being used now more than ever. Chatbot growth spans a variety of industries to the point that 1.4 billion people now use them on a regular basis.
One reason they are so popular is because they can answer almost any question a customer might throw at them without blinking an eye. And they never take a break — they're on duty 24/7/365.
Businesses like them because they reduce costs. A recent report from The Future is Now says that chatbots can cut a company's operational costs by as much as 30%.
And this, Dear Copywriter, gives you an unprecedented opportunity. That's because behind every chatbot message is a person who wrote those messages.
But in most instances to date, the person writing those scripts doesn't have the proper training. Software techies, also the bot builders, usually write the scripts. And a bot builder is the chatbot equivalent of a Webmaster.
Writing isn't their superpower. As the growth in chatbot explodes over the next few years, want to take a guess at what type of writer all of these companies will need to hire?
If you said copywriter, you'd be right. And it's quite a lucrative career.
Writing chatbots is like you're texting … You text something, maybe with an emoji or two. Then you wait for the other person to respond to you.
Sounds familiar, right?
Well, it's the same scenario with chatbots.
Instead of texting with a friend, you're texting with a chatbot.
It's the same back and forth. But, it's an automated conversation and someone wrote the script for the bot's side of that conversation.
In fact, it's a rules-based back and forth conversation between a chatbot and a human. Someone sat down and designed the entire conversation … the whole feel and experience. How it would play from start to finish.
And there's NO need for Big Ideas, or to write attention-grabbing headlines, bullets, or many of the other "traditional" sales letter elements.
NONE!
And that's the beauty of writing scripts for chatbots.
The scripts are short — about 300 to 500 words. Yet writing chatbot scripts can pay as much as $2,000. It gives you a real path to a six-figure income, for what basically amounts to writing "texts."
Chatbot script writing (Business Insider called it "nano-writing") is in the early stages, but if you get ahead of the curve now, you'll be well positioned to practically own this writing niche.
Poncho the Weathercat was sold to a beverage company. While Poncho did his best to make providing the weather a lot of fun, it's his messaging ability that stood out the most. The parent company that developed Poncho and also specializes in chatbots sold the technology to a beverage company. However, Poncho is still proudly displayed on their website.

The Professional Writers' Alliance
At last, a professional organization that caters to the needs of direct-response industry writers. Find out how membership can change the course of your career. Learn More »

Published: November 2, 2020