3 T's that Make December the Best Time to Plan and Prepare for Success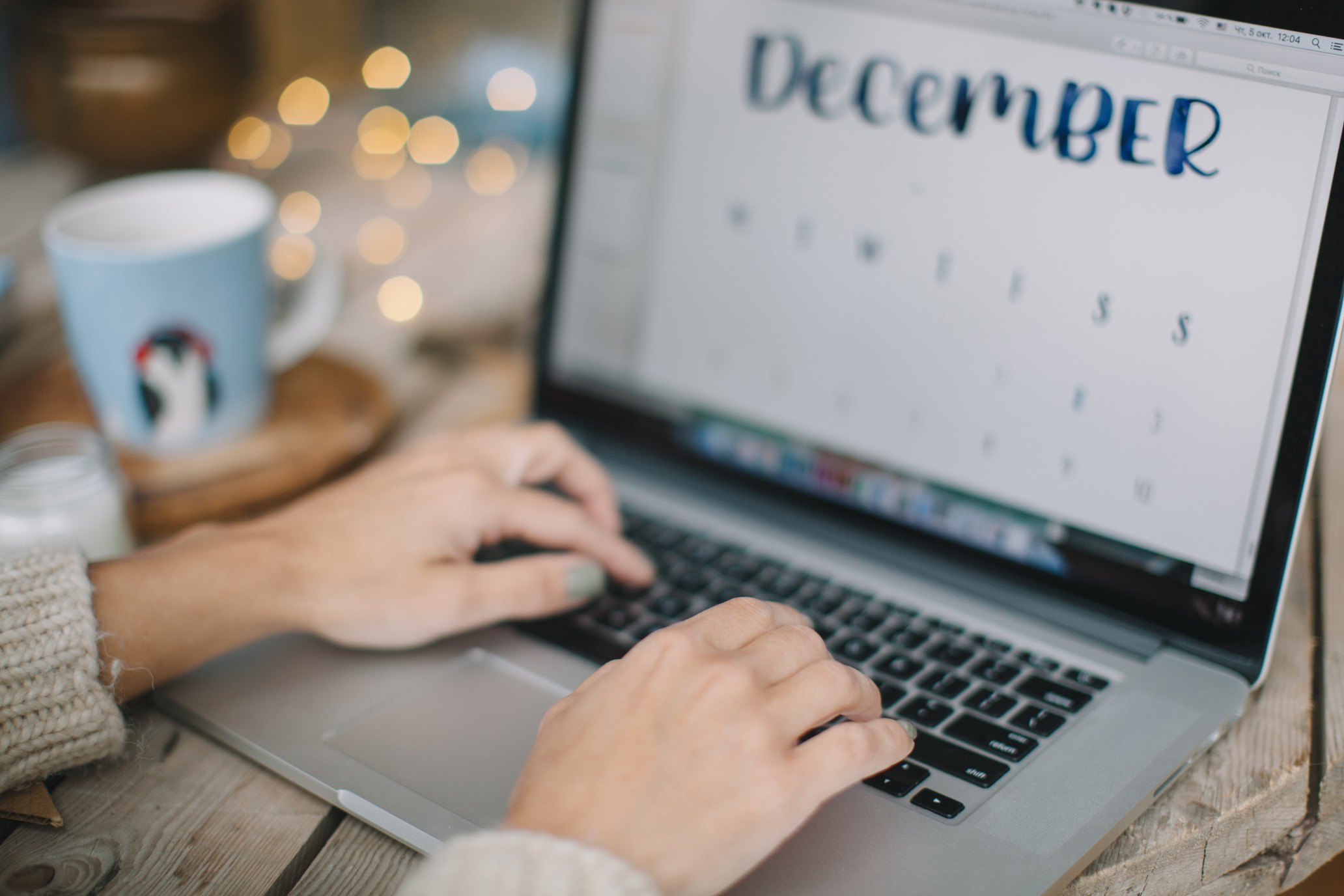 Say what you will about the uncertain times we're in … I think RIGHT NOW is the best time to be a professional writer. I also believe that RIGHT NOW — this month of December — is the best time to plan and prepare for the New Year ahead.
This is not a discussion of New Year's resolutions or goal setting. I believe you can … and should … set and revise goals for yourself throughout the year.
Instead, I'm talking about what you can do to set yourself up for success in making your dreams of a writer's life come true and why this month is the perfect time to take action. I'll even give you seven action steps so you know exactly what to do.
The three T's that these action steps fall under and that make December the best time to plan and prepare for your success as a professional writer are time, taxes, and timing. Let me explain …
Time
If you still have a J-O-B, you might be taking some extra time off this month. If you're working for clients, THEY may be taking time off. Instead of devoting all your extra time to the holidays, I encourage you to take some of that time for personal and professional development. For planning and preparing for your future success as a writer.
ACTION STEP: Start … or finish … the course you've been meaning to get around to that will give you the knowledge and skills to move you forward in the coming year.
ACTION STEP: Write! Take this month to get into the habit of devoting some time to writing every single day. Whether it's for yourself or for a client, the act of writing every day keeps your writing muscles strong and supple. You'll find that it becomes easier to get into the "flow" and rhythm of writing when you're in the habit of writing every day.
Taxes
Most tax professionals recommend doing some early tax planning before the end of the year. This is to give you an opportunity to do something to improve your tax situation while you still can.
For example, do you need to buy something (laptop, desk, training, membership in a professional organization, etc.) that as a professional writer you can deduct as a business expense to lower your taxable income and/or the taxes you owe? Do you have the money to improve your future financial outlook? Should you consider a charitable donation? Now's the time to do it if you want it to count for this year's taxes.
ACTION STEP: Talk to your tax adviser this month about where you stand on your taxes. Is there something you could do right now to give yourself additional tax benefits?
Timing
We talked about taking time this month to plan and prepare for the New Year, but timing is different. So many things in business and in life come down to having good timing.
Merriam-Webster defines timing as "the ability to select the precise moment for doing something for optimum effect."
I believe the timing couldn't be better for living the writer's life. Now is the precise moment, the exact right time, to succeed as a professional writer.
More than ever, companies are relying on writers to help them deliver a clear and compelling message to their customers. And many will be starting the New Year with a new marketing and/or hiring budget, so now's the time for you to position yourself as the writer they need.
ACTION STEP: Do some research. Check out the job listings on sites like DirectResponseJobs.com or Indeed.com to see what kinds of writers companies are looking for right now. Which postings appeal to you? Which jobs can you see yourself enjoying? If any of the listings align with your vision for your writer's life, pursue them. If not, use this research to guide you in defining the kinds of clients you want to work with and the types of projects you want to work on.
ACTION STEP: Write — or update — your LinkedIn profile so it positions you as the writer you are or want to be. And be specific. Are you a web content writer? A direct-mail copywriter? An email specialist? A case study expert? If you've gone through an AWAI program on a particular writing specialty, say you're "AWAI-trained." If you've gone through a Certification program, say what you're certified in.
Another word on timing …
Many people make New Year's resolutions and start planning their year in January. Which often means they lose a few weeks, or even an entire month, of productivity because they're still in the planning stage.
This is why I like to plan in December, and why I'm suggesting that you do, too. I imagine that December is like the transition period of a relay race when Current Year Me passes the baton to Next Year Me. With plans in hand, 2021 Me can have a strong start right out of the gate. You can, too.
ACTION STEP: Write down a marketing plan for January … or, even better, for January, February, and March. Will you reach out to 10 new prospects on LinkedIn each week? Will you write and publish articles on LinkedIn and/or your blog? If so, plan your topics now and put them into an Editorial Calendar. Will you network by participating in groups? Will you email two new prospective clients each week?
ACTION STEP: Take your marketing plan and schedule your individual tasks into your calendar. For example, block out time for finding and messaging prospects on LinkedIn. Schedule time to write your articles or emails. Whatever your plan is, schedule the time to implement it.
I find that when I write plans down — especially when I schedule the corresponding tasks into my calendar — I feel more confident and in control of making them happen. I'm not as overwhelmed, and my dreams and goals become tangible. They feel doable.
I feel empowered and ready for action as the New Year begins.
Use my action steps to harness the three T's of December, and you'll be ready to claim your success as a professional writer in the New Year, too. I'm cheering you on!
Do you have any questions about setting yourself up for future success? Please share with us in the comments.

The Professional Writers' Alliance
At last, a professional organization that caters to the needs of direct-response industry writers. Find out how membership can change the course of your career. Learn More »

Published: December 10, 2020