7 Stages of Your Freelance Website … Focus on Stage 1 Right Now!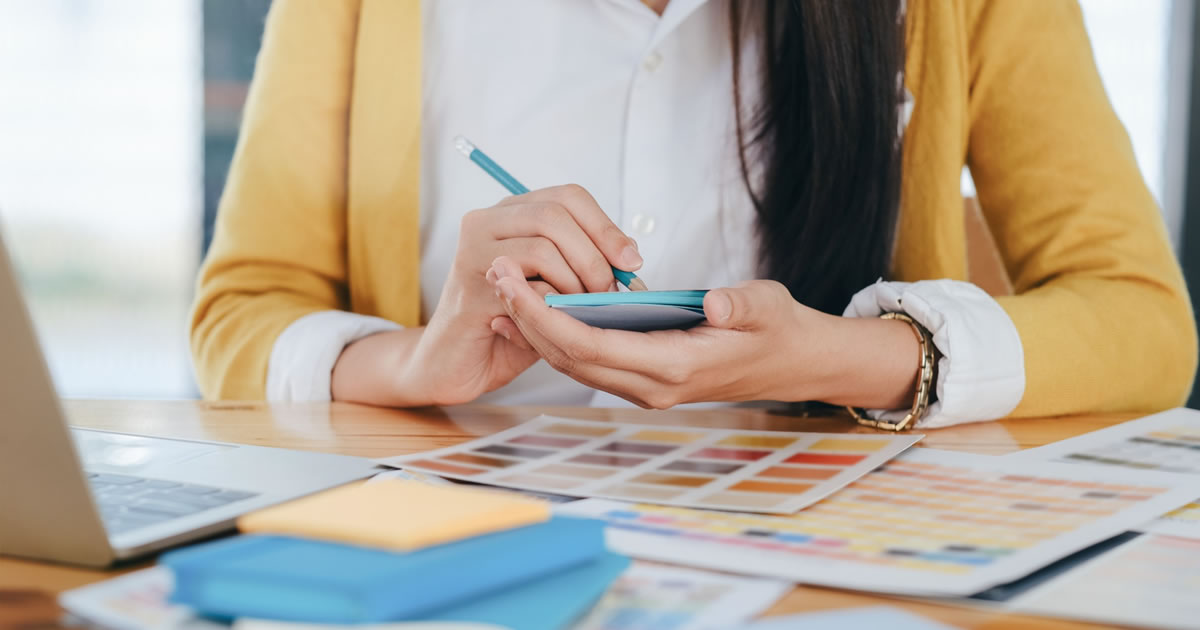 If you're like most writers I know — newbies and experienced pros, alike — you have a love-hate relationship with your freelance website … if you have a website at all.
It's probably that "back burner" project that you keep meaning to get to. We write all the time, but it's so easy to put off writing on our own behalf.
Even if you already have one, when's the last time you updated it with new content? And, is your website ready for Google's "Mobile-First Indexing" Update that's coming in a few months?
If you've neglected your website, you're not alone. I'm guilty of this myself!
But now's the time to fix that.
2020 showed in a real way that there's security in having your own freelance gig — whether full-time or part-time.
There's even more security if you have a way to market and brand yourself that establishes your credibility and authority as a freelance copywriter.
Imagine an online property that you own and control … where you don't have to fear being blocked or put in a "time-out" if you don't follow rules or algorithms that seem to change on a whim … where referrals and other prospects can learn more about you, your skills, and the services you offer.
Your freelance website gives you that security. It gives your copywriting business — and, yes, even if this is a part-time gig for you, it is a business — a solid foundation. It gives you a competitive edge. It helps you keep money coming in to pay the bills.
I propose that we writers set ourselves up for success in 2021. Let's get our freelance websites set up … or let's update the current ones we may have been neglecting and make them better.
Let's shake off this year and go into the new one with something fresh and solid that we can count on to serve us going forward.
Are you with me?
Start Now and Be Okay with Starting Small
If you wanted to lose 100 pounds, you wouldn't expect to do so in just a week. Don't put pressure on yourself to have a big robust freelance website overnight, either.
Instead of an unrealistic overnight success, plan to build or update your website in stages like these:
Stage 1: Put first things first and write — or update — a few core pages that answer the basic questions of what you do, who you do it for, and why your prospect should pick you out of all the other writers out there.
The basic elements of your website don't have to take a lot of time. In fact, you can plan your content in an hour if you follow Rebecca Matter's advice in this popular article.
Stage 2: Update those core pages to reflect the niche you serve once you've picked one. If you need help choosing a profitable copywriting niche, check out this Inside AWAI webinar led by Rebecca, Katie Yeakle, and Pam Foster.
Stage 3: Add a portfolio of writing samples to enhance your credibility and give your prospects peace of mind that you really can do what you say you can do. These samples can be actual work done for a client (if they are, be sure to get your client's permission first before publishing them to your website), but they don't have to be.
In this Inside AWAI webinar, Katie, Rebecca, and Pam teach you how to create a winning portfolio of samples … even if you've never had any clients.
Stage 4: Next, make your website an active tool to bring in leads by adding a lead generation landing page. This is where you'll offer an incentive for your prospect to give you their email address.
Once you have their email address, you can follow up with them, build the relationship, and turn them into paying clients. Check out some of my tips on lead generation landing pages for your writing business here in this article.
Stage 5: Add a blog to your freelance website … or write a stand-alone blog site. A blog is your organic portfolio of writing samples. It builds your authority. It could even make money on its own! Get inspired about blogging by reading this article by Heather Robson.
Stage 6: Add in case studies and testimonials once you have a few happy customers. This social proof is an important addition to your website because what others say about us is so much more powerful than what we say about ourselves.
For tips on getting clients to say good things about you, read this article by Steve Slaunwhite.
Stage 7: Finally, commit to updating your website on a regular basis. You can learn more about how often and what makes the most impact in this article.
By the way, if you've built your website yourself, updating is a breeze!
The Best Time to Start Really Is Right Now
You've no doubt heard the saying that the best time to plant a shade tree is 20 years ago, and the second-best time is right now. This applies to your freelance website, too.
Like a tree, your website will take time to grow. It won't happen overnight. Please, don't expect it to.
But with consistent effort on your part, it will grow and become an important part of the landscape of your freelance business.
Money doesn't grow on trees. But a positive financial outlook can grow from your freelance website … But only if you have one. (By the way, this makes it super easy!!)
What questions do you have about putting your freelance website together? Share with us below so we can point you in the right direction.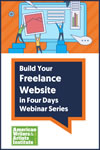 Build Your Freelance Website in Four Days
No matter what niche you're in, if you're a freelancer, you must have a website that showcases what you do. You can launch your own professional website in just 4 days. Experts show you every step. Learn More »

Published: December 28, 2020