The Anti-Resolution Approach to a New Year of Monstrous Writing Success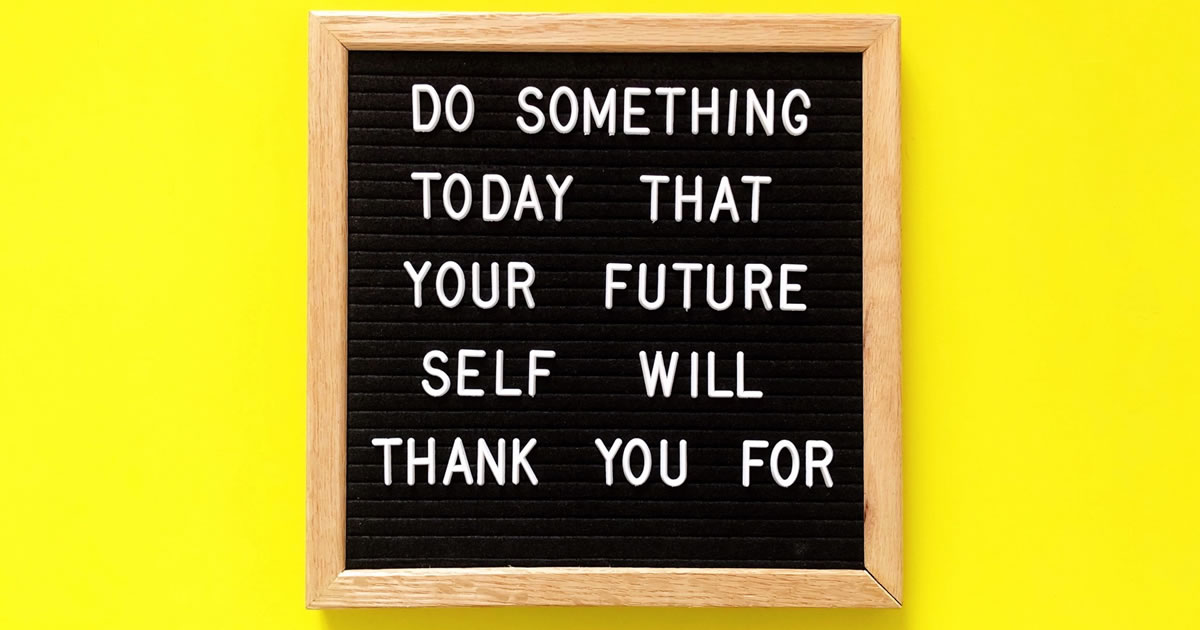 With January 1st right around the corner, you're undoubtedly wondering how to make sure THIS coming year will be the year you really go big with your paid writing goals.
Maybe it'll be the year you set a personal income high.
Or the year you land that dream client.
Or the year you launch your own writing venture, like a blog, an e-book, or a Money-Making Website.
Want to shore up your best chances for success?
Then let's change things up. To start, don't bother with New Year's Resolutions.
Study after study shows they're pretty much destined to fail. And I've been there, for sure.
I've made entire lists of resolutions.
Printed them out … hung them on walls …
Framed them, even!
I've shared my resolutions with my inner circle of family and friends. I've shared them with my outer circle of like-minded goal-makers.
And you know what?
I failed every time. Every. Single. Time.
Until I discovered this simple trick …
You see, the problem with New Year's Resolutions is that they're usually big and hard.
Telling yourself constantly to do something that's big and hard, and not seeing it happen day after day, can steadily erode your confidence.
And what happens? Easy: You just give up. You've had a good run by then, usually of six weeks or so. (Most Resolutions go to mid-February to die.)
But regrettably, that leaves you feeling let down, with 10 more months to get through and no guiding pledge.
The simple, better, fun, easy, and proven answer, is to pick a single word — just one — to guide your actions throughout the year. A single, simple, memorable, actionable word.
This approach, in contrast to resolutions, is easy, direct, and affirming.
And it helps you reach your goals faster, and with a clearer mind. Of course, you want your word to dovetail with your overall paid writing goals …
For example, say you want to really bump up your writing income this year. You might choose the word "abundance" or "prosperity."
Or, say you really want to improve your self-confidence and diminish imposter feelings so you can go after new writing projects without hesitation. In that case, you might choose "brave" or "capable."
Once you've chosen your word, simply revisit it every day. Paste it around your writing workspace and all around your house. Repeat it constantly.
If you keep this one guiding word at the top of your mind, it helps steer all your actions and decisions toward what you really want to achieve for the year …
But without the pressure and finality of a traditional resolution!
Really, it's a proven way to inch closer and closer to your long-term goals without risking the misstep of failure and setbacks that could keep you sidelined indefinitely.
Because nobody wants to fail at a goal … that only makes you feel rotten and incapable.
In contrast, being guided by a single word, day after day, eliminates that pressure and fear of failure.
One year, I chose the word "ascension." (Lofty, I know.)
My hope was simply to increase the level of responsibility I took on with clients and in my writing business. So whenever a project decision was to be made, all I had to do was ask myself, "Does this support my ascension?"
Another year, my word was "easy." At the time, it seemed like I'd been doing everything the hard way when it came to how I ran my business. I constantly struggled with indecision and no clear way forward.
Choosing "easy" as my word steered all my decision-making. Instead of laboring over pros and cons, I simply had to consider which option was easiest and the decision was made.
The Multi-Word Approach
This past year, I tried something different and chose two words: One word to guide my writing business ("growth" was my word), and one word to guide my family life ("fun").
It was tremendously helpful for me to make the distinction … as a writer, I've found it challenging to separate work from life in the past, particularly since the writing I do overlaps so significantly with my own interests and hobbies.
But work/life balance is essential, even when you love what you do.
So you might consider choosing an additional guiding word if you have other areas of your life you're hoping to improve. Because even though most of us adore the life of a writer, there's a lot more to being human.
Other areas beyond your writing career might include health, money, and relationships.
Wear Your Word
One final note as you move forward in your writing ambition: Make sure you remember the word you choose.
Because it's all well and good to do the work of finding the perfect word …
But will it still be at the top of your mind six months in when all the freshness and excitement of turning the page to a brand-new year has worn off?
So write it down. And then …
Post it beside your computer.
Put it in a frame on the wall.
Set yourself a weekly or daily reminder that brings the word up on your phone first thing in the morning.
Make it your password for all your logins.
Attach it to a keychain.
Or, you can do like a good friend of mine did, and have it inscribed on a bracelet.
She sent me one with my own word inscribed, and wearing it daily has made this year's words more effective than any past year. (Myintent.org is a good place to do this.)
And to get you started, here are some guiding words writers like you have used in the past, all gleaned from a conversation on the topic a year ago in the Barefoot Writer Private Member Facebook Group:
Completion
Action
Focus
Momentum
Emergent
Persistence
Bold
Plucky
Fearless
Change
Productive
Resilience
Do
Authenticity
Persevere
Proactive
Courage
Clarity
Confidence
Determination
Inspire
Joy
Good luck — and I encourage you to share your word with friends and family, and in the comments below!

The AWAI Method™ for Becoming a Skilled, In-Demand Copywriter
The AWAI Method™ combines the most up-to-date strategies, insights, and teaching methods with the tried-and-true copywriting fundamentals so you can take on ANY project — not just sales letters. Learn More »

Published: December 31, 2020