The Benefits of Writing Daily (and Hitting Publish)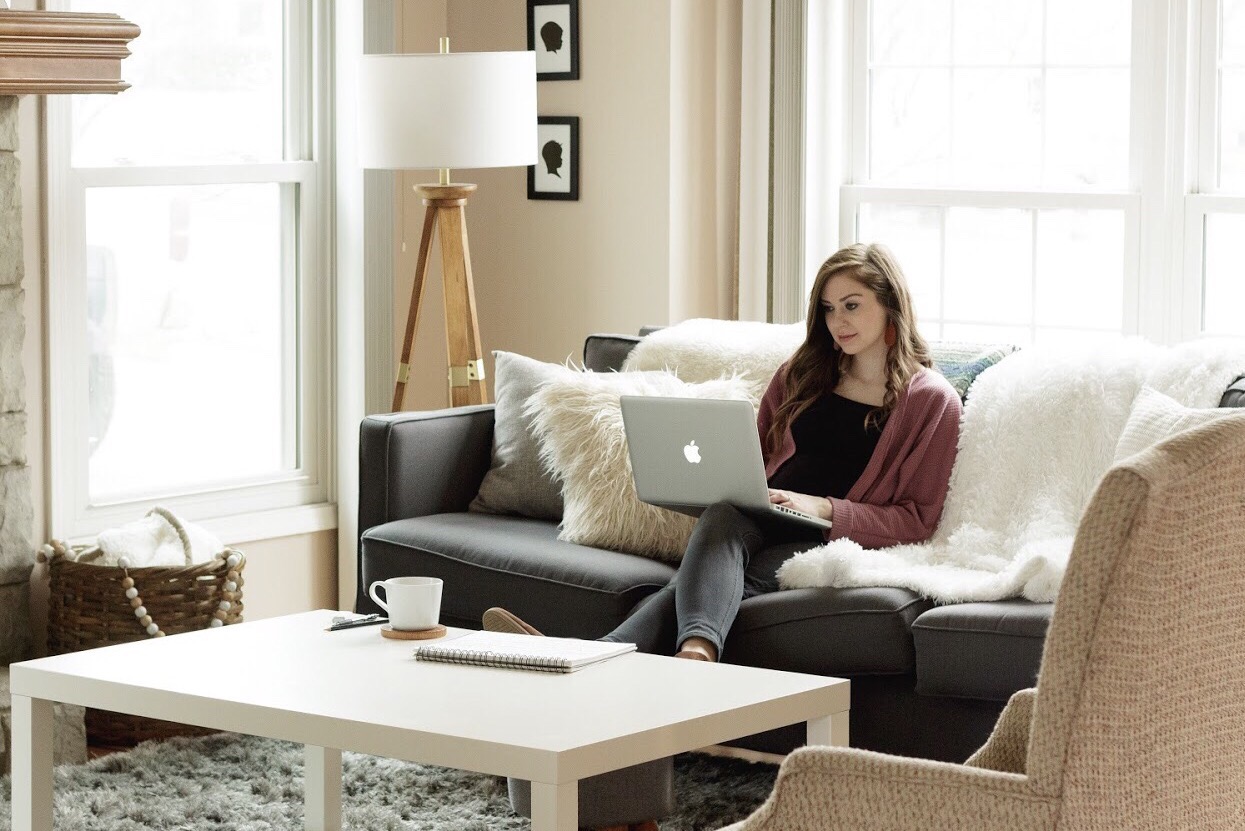 One of the tried-and-true principles of writing success is that the more you write, the better your writing. So cultivating a daily writing habit is key to developing and improving your skills. To take it a step further, you need to write — and then publish what you write.
Now stay with me, because I can hear what you're thinking …
The first time you hit "Publish," it can feel a little scary. Yet it can also feel liberating. "Yeah, I did it!" you might say to yourself. Maybe you stand a little straighter.
You keep publishing and publishing, and before you know it, people are "Liking" and commenting and re-sharing your stuff.
Now, THAT'S exciting!
As you keep at it, you see that your writing is getting stronger, and it spills over into the rest of your life. You're more decisive and feel upbeat about your future.
After all, you have a growing body of work, a library of samples, and every day, more opportunities to be found by clients.
You're also growing an audience.
A funny thing happens when you're persistent about publishing. At first, it can feel like you're publishing into a void. You might feel like the world will see it, but the numbers are closer to a retirement home after 9 p.m. — not a lot of activity.
In fact, it can take a few dozen tries before you see engagement, but that's okay. That's your practice. It's your time to hone your thoughts and understand what you want to say and what interests your reader.
Which is powerful.
After all, if you're writing for businesses, then it pays to consider the reader. What do they need to know? How can your article or post help them?
This is useful in client conversations and article outlines.
But let's back up a minute …
You probably have some questions.
Questions like:
Where will you publish?
What will you write about?
How can you develop the writing habit?
The first one is easy. Choose one of the big publishing platforms such as LinkedIn, Medium, or Quora (where you can search for questions to answer).
Notice I didn't mention your own blog. That can (and should) come later, but first, publish somewhere that people already hang out. It's the difference between going to a conference filled with people interested in the things you're interested in and having worthwhile conversations or staying home alone.
It doesn't matter which of those publishing platforms, by the way. Pick whichever of those jumps out at you and start publishing.
For many, the next question is a big one.
What Will You Write About?
Since there's no shortage of topics, it's easy to feel overwhelmed. But let's choose a direction so you can start. Let's say you want to build a freelance writing business within the nonprofit world.
In that case, it makes sense to write about communications and nonprofits. You can write about the power of storytelling in nonprofits. You can interview donors and staff members of nonprofits to find out more about why they're passionate about their nonprofit. You can share industry news. Make yourself a list of 10-15 topics if you can under the umbrella of your bigger topic.
Once you have your list, take 15 minutes to find the subject matter for your first few posts. Conference agendas, industry publications, Twitter chats, industry leaders, and industry blogs are all brilliant places to find topic fodder.
Stuck on what to write? Simply share an insight from a report or blog post you read and share the link if appropriate. Ask others what they think.
The best part of regularly publishing in the same place is that you'll start interacting with the same people. They'll "Like" your posts and comment. It's like saying "hi" and introducing yourself at the conference buffet. You'll see some of those people all the time and get to know them a bit while others you'll never see again.
Notice who shows up.
Once you have a place to publish and ideas on what to write, it's an excellent time to start.
Help Yourself Develop the Daily Habit
The mind loves routines, and habits are all about routines. The fastest way to develop a new habit is to build it into your routine.
Decide when you're going to write and where you're going to write (if that's an option). Sure, you can pull out your laptop wherever you are or even work on a mobile device, but it helps to have a regular "tool." For me, it's my laptop. I rarely do non-work things on it, so when it's open, it's a signal to me to work.
That's your goal, to create signals for your brain that say, "now's the time we write."
When are you most likely to do it? Some people are morning owls and love to get started on new ideas first thing in the morning. Others of us are more early afternoon people. You know your schedule and your body's rhythms best. Just make sure it's a time when your calendar is clear and commit to the time.
Set a Goal for Yourself
If you're an aspiring fiction writer or already connected to a lot of writers in your social media feeds, you might be familiar with National Novel Writing Month (NaNoWriMo). Every November, thousands of fiction writers announce their participation with the aim of adding 50,000 words to their novel by the end of the month.
You can borrow from this example and set yourself a word count too, regardless of what time of year it is. Some writers say they're going to write 500 words a day. Or 2,000. Others prefer time limits. For example, you could commit to as little as 5-10 minutes of writing per day.
If you're new to writing, I recommend the time limit because that way, you're focused on the activity and less on the outcome.
Which brings me to the last point.
Don't Focus on the Outcome
You're building a new habit here, not a complete life makeover in 300 words. So, have patience with yourself and focus on things you can control. You can control if you write today and publish today. You can't control how others react to it (or if they react).
But know this, the more you write, the more you'll hone your thoughts. The more you hone your thoughts, the more ideas you'll have, and the more you'll write. The more you write, the better your writing, and the more people will respond to you.
So, go ahead, write, publish, adapt. And see where it takes you.
Do you have a daily writing habit now, or is it something you're going to adopt? We'd love to hear from you in the comments.

The Professional Writers' Alliance
At last, a professional organization that caters to the needs of direct-response industry writers. Find out how membership can change the course of your career. Learn More »

Published: December 9, 2020