4 Ways You Can Cultivate a Healthy Mindset with Your Freelance Writing Business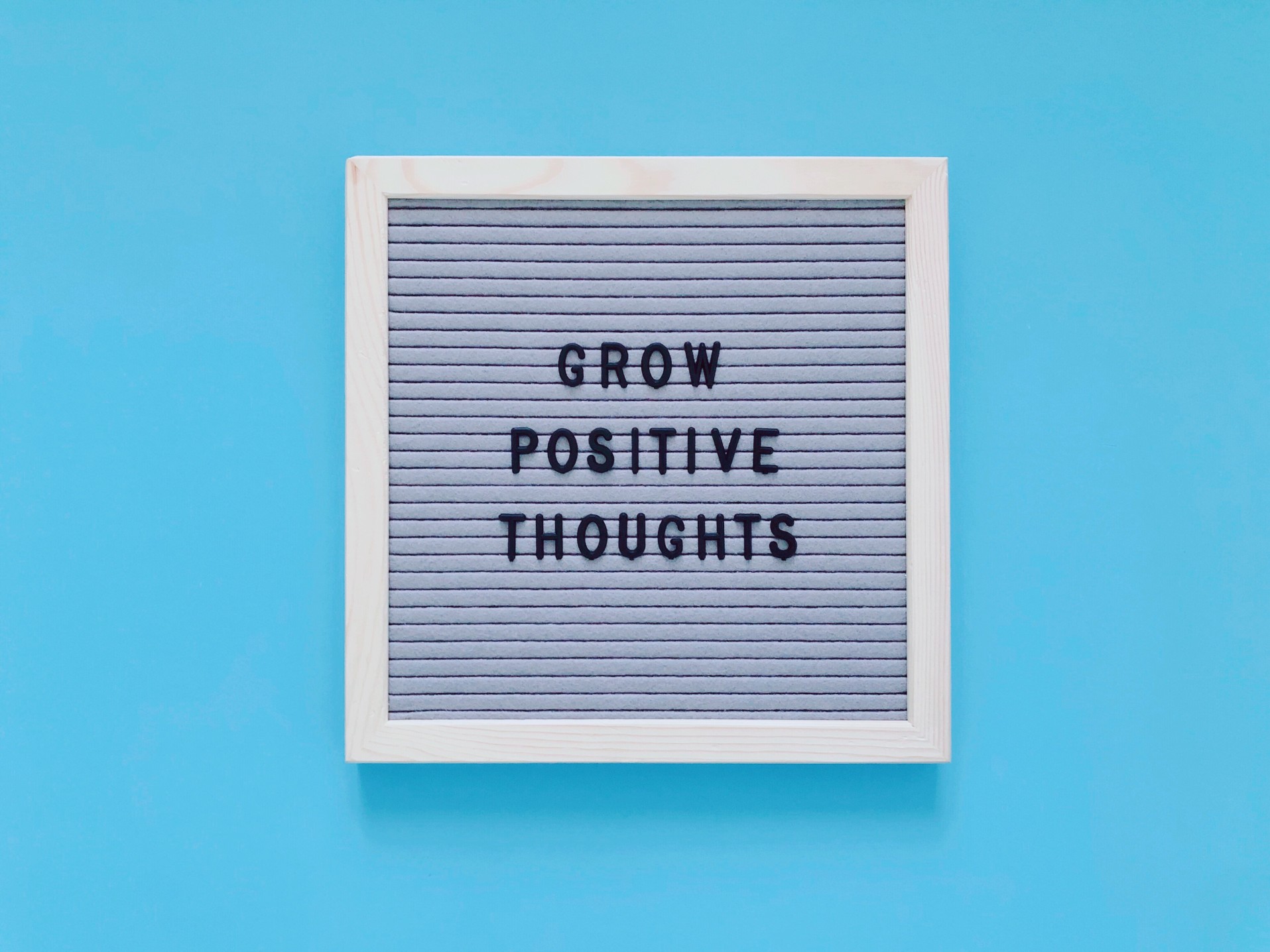 I have a confession. I'm a bit of a "positive mindset" nut. I've read books, attended conferences, and love the "can do" attitude of the people the personal development industry attracts.
Yet, I've also realized that it's easy to be fired up by something in the moment and have it fizzle by the end of the week when you get sidetracked by life's responsibilities.
Maybe you can relate.
You're excited about the idea of being a freelance writer.
You might get fired up about it, take a course or two, even land a client. But then you get stuck.
You feel out of your element. You're not sure what to charge or how to invoice, or how to create a proposal.
If you can relate to this, let me reassure you …
You're not alone.
You're not the first to feel this way and to face these uncertainties. As business coach and entrepreneur, Marie Forleo says, "It's all figureoutable."
You're not the first to head down this path, and you're not the only one on the path.
Which is good news.
Because if others have done it and are doing it, then you simply need to find those people and learn from them. Fortunately, in today's age of social media, it's easier than ever to find those people.
Take other freelance writers. I've learned so much from them over the years. I've joined freelance writing business groups on Facebook and LinkedIn, taken courses, joined accountability groups, and hired coaches.
All of them have helped me grow.
There is so much value in surrounding yourself with other professionals. Not only can you gain specific insight on things like how to structure proposals and set rates. But most of all, they remind you that you're not alone and that it is possible to build a successful freelance writing business.
When you "feed" your brain with healthy ideas and proactive business practices, you'll build greater resiliency.
It's not so different from creating the habit of exercise or healthy eating.
Healthy habits help you look for opportunities for growth and give less attention to negative thoughts.
Here are four ways you can apply a healthy mindset to your freelance writing business.
4 Healthy Mindset Approaches to Freelance Writing
There's so much that goes into growing a business of any kind. You're continually learning and building on experience.
1. Be Open to Learning
There's no one way to have a freelance writing business. But there are freelance writing communities you can join, ask questions, and find out what's worked for others. You can try things out and adapt them for your purposes.
I joined Circle of Success early on, which helped develop my writing skills. Now, I'm part of an accountability group and a coaching program to go deeper into my business.
2. Get Clear on the Right Types of Prospects for You
If you do this, you'll find your freelance writing business takes off faster and is more fun and less stressful. Here's a quick story. For years, I thought I was "supposed" to write for a particular type of company. There was a lot of money to be made in financial direct response and plenty of work. But it didn't fit me. It didn't fit my museum education background, my interests, or anything else about me.
When I looked at my writing samples, I had over a hundred web pages on dog health for a Money-Making Website. Why not offer blogging and web content for the pet industry? That was a natural fit, and I found clients.
Look to your own experiences and interests and let those guide you to your next clients. You'll know the lingo, be more confident in your conversation, and have an easier time finding clients. Many six-figure freelance writers do this even years into their business.
3. Ask for the Sale
Copywriting legend John Carlton likes to say, "Don't forget to ask for the sale." By which I interpret as ask for what you want. Talking about money can be uncomfortable, but it's essential. Don't leave it up to chance.
If you intend to build a business that supports you and your family, you must be clear on what you offer, you put a price tag on it, and find the types of clients who can pay the rate.
4. Don't Take It Personally
You're responsible for demonstrating professional behavior. You're not responsible for how someone else reacts to you.
For example, if you turn in work and the client tells you they don't like it, I know it's hard. No one wants to hear that because it feels personal. But it's your job to find out why they don't like it.
If it makes you feel any better, in a decade of freelance writing, I've only had two clients say, "I don't like it" and not be able to clarify why. It turns out, neither of them was used to working with freelance writers, which meant they didn't know what to expect.
Now, I can ask better questions beforehand, which can weed out those who aren't a good fit.
Ultimately, your freelance writing business will look entirely different from mine or anyone else's. And that's okay. If you cultivate a healthy mindset and develop a support system, you'll find it easier.
You can start by joining the AWAI writing communities on Facebook and LinkedIn to find support.
What about you? What are your favorite healthy mindset habits? Please share with us in the comments so we can help.

The Professional Writers' Alliance
At last, a professional organization that caters to the needs of direct-response industry writers. Find out how membership can change the course of your career. Learn More »

Published: December 16, 2020