This Digital Calling Card Lets You Increase Fees By 65%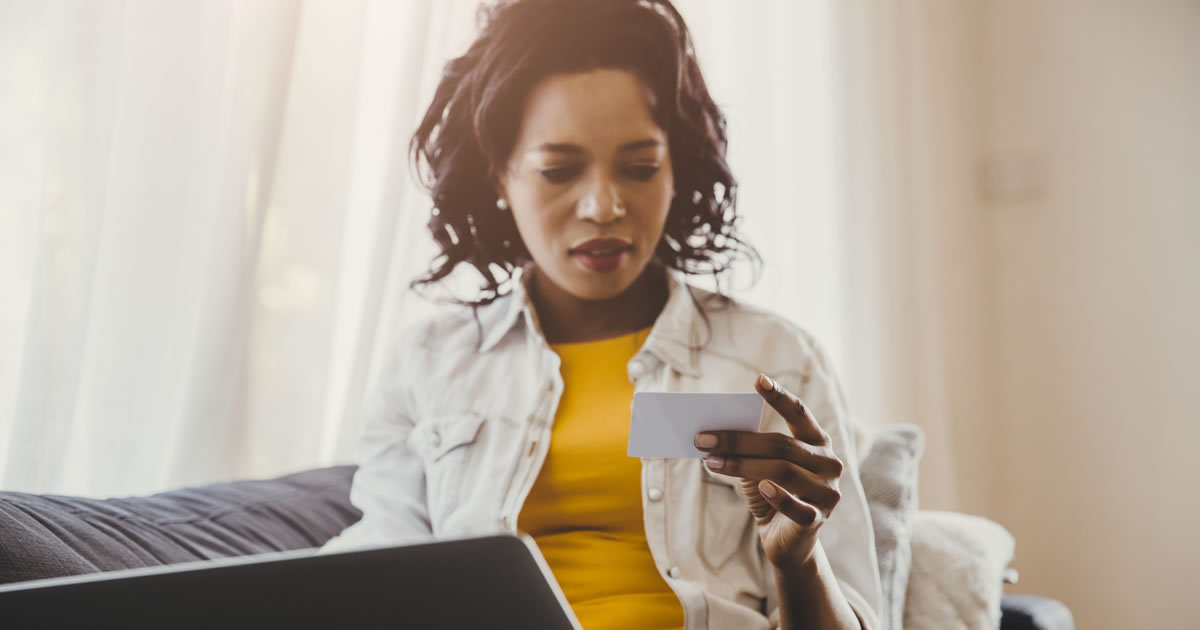 It measures about 3.3" x 2.1" and fits nicely in the palm of your hand.
And by the late 1800s, it played a central role in the business world. But you could trace its origins back to the 15th century.
At least, most historians agree that calling cards were popular back then and used mostly by Chinese aristocrats and royalty. And then sometime in the 17th century, the upper-class society in European countries began using them too, especially for announcing a visitor's arrival.
These social calling cards often had elaborate designs and were imprinted with a person's name. Some were even embossed with a family's coat of arms. They also came with a strict set of etiquette rules that had to be followed.
For example, when a guest arrived at the owner's home, they would place their calling card on a silver tray that was offered to them by the doorman, maid, or servant.
The tray, which was always held in the left hand, was then presented to the lady or man of the house. This is how they knew who was calling that particular day.
But how the cards were placed in the silver tray mattered. If the upper right-hand corner of the card was folded, it indicated that the card's owner had placed it on the tray and not a representative. A card folded in the middle meant the person calling was there to visit the entire family and not just to chat with the head of the household.
The calling cards were also printed with letters such as PF (for the French word pour feliciter), which meant the guest was arriving for a congratulatory visit, or PC (pour condoleance) for a condolence call.
Once the guest left, their calling card was stored in a cabinet drawer, which became the host's private archive of visits.
A funny thing happens in life. Some traditions, routines that we do in our day-to-day lives also make it into the business world and vice-versa. And by the 18th century, social calling cards had made their way into commerce … or I should say, into the hands of business owners.
Except no one called them social calling cards. They were known instead as trade cards. And while the name changed, the size stayed mostly the same. And more information was printed on the cards, including the business owner's name, along with the business name, and hours of operation.
However, there was one piece of information that was not on the cards and I'll tell you what it was in just a minute, but right now I'm going to explain why this matters to you.
You see, Dear Copywriter, there's a good chance you might be missing out on the opportunity to increase your writing fees by not having your own 21st century version of a trade card.
What I'm talking about is having your own freelance website. It's hard to believe, but often writers — in their rush to launch their businesses — completely forget to create a professional website.
I can understand why this happens. You've eager and more than ready to snag that first client so you're officially recognized as a writer. But that recognition really begins with telling the world you are a writer. And there's no better way to do that than having a website that says, "I'm a copywriter."
In fact, a report on freelancing trends released from Hubstaff confirms that showcasing your writing on your own website can dramatically increase the rates you earn.
How much more? The study followed 17,000 freelancers and found that those who had their own websites are able to charge an average of 65% more than those without a website.
That means 6 out of 10 writers are able to charge more money for their writing services than others simply because they took the time to publish their own website.
A website is like the digital version of a trade card. It's your storefront, office, business card, brochure, and so much more.
Without one, potential clients are very likely to go to another freelancer's website, taking your project and fees with them.
It doesn't have to be this way. In fact, if you follow AWAI's Build Your Freelance Website in Four Days Webinar Series, you'll have your site up and running in four days.
The webinar series provides everything you need to know in order to create your own website from technical support, what your website should say, a simplified guide on using website software, and ways to market yourself with a new website.
And you get access to the group's private Facebook site, where you can get ideas and help from other writers who have successfully used the webinar series to create their websites.
In just a few days, 2020 comes to an end. And we'll celebrate the New Year. Why not start 2021 out with the intention of getting more clients and charging higher fees by having your website up and operating.
To learn more, go to AWAI's Build Your Freelance Website in Four Days Webinar Series.
Street addresses didn't exist, so owners drew maps. The trade cards became wildly popular among business owners, salesmen, and other professionals as a way of promoting their businesses and services. But because street addresses didn't really exist back then, the cards lacked that information. Often, the owners would either draw miniature maps on the back of the card or handwrite directions. But once street addresses were implemented, then it was a no-brainer to have that information printed on the front of the cards.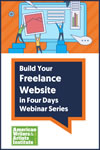 Build Your Freelance Website in Four Days
No matter what niche you're in, if you're a freelancer, you must have a website that showcases what you do. You can launch your own professional website in just 4 days. Experts show you every step. Learn More »

Published: December 28, 2020