How to Finish the Year Strong and Plant Seeds for the New Year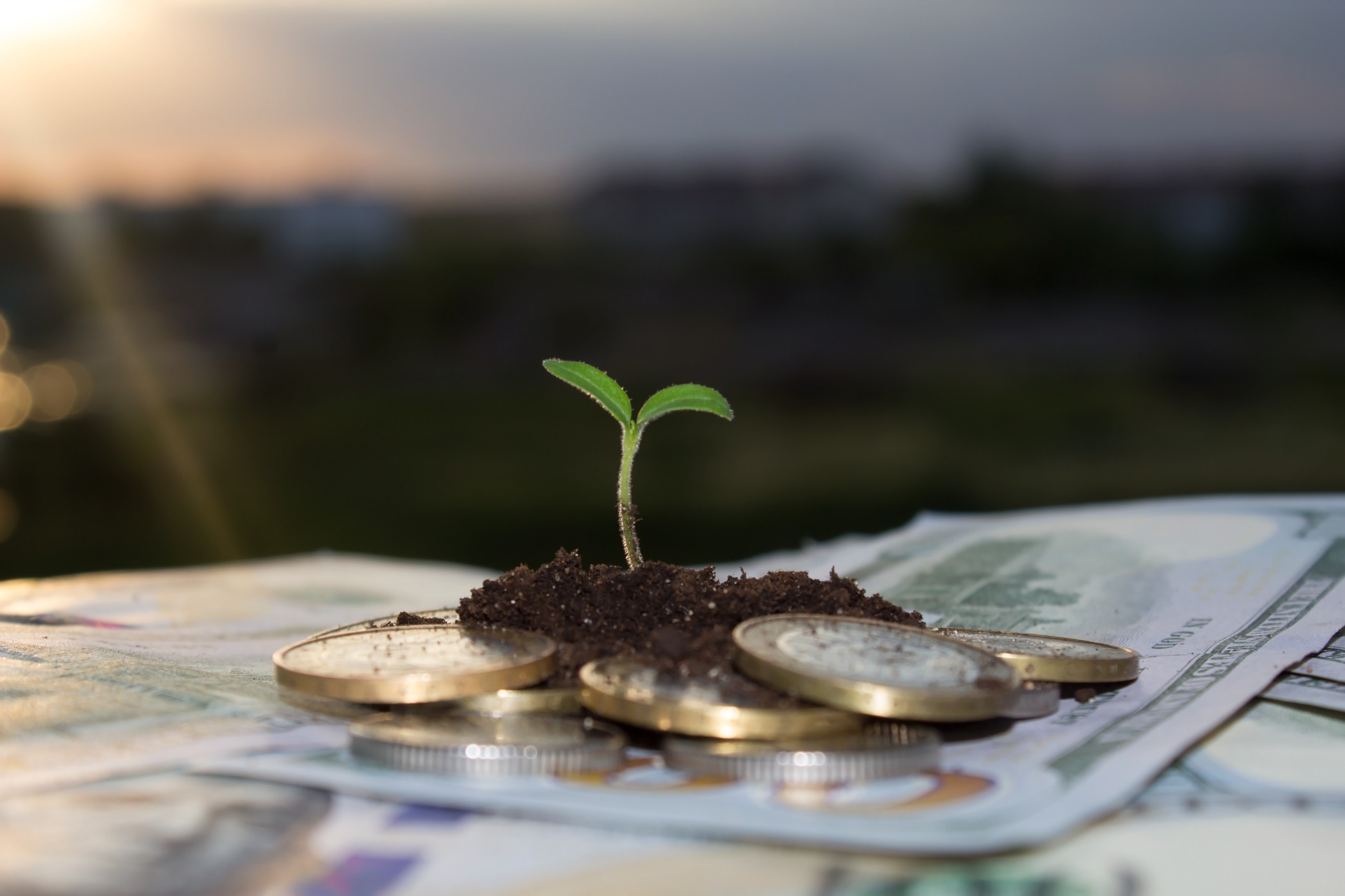 2020 was out of control.
I mean that literally. For many of us, so much of what happened was out of our control.
So the question in my mind, and in the mind of all the copywriters and other creative professionals I work with, is this: how do you take back some semblance of control to finish the year strong and make the New Year stronger?
I have some ideas.
Let's start by not assuming 2020 was the same for everyone. It wasn't.
In fact, for some, 2020 will be the best year ever. If you were in the right place at the right time or if you were in a position to "pivot" when things started to shift, then that is you. Brand-new niches blossomed or emerged overnight — like e-commerce and online ordering of almost everything — and they needed copy to let the world know. Many copywriters were there to serve.
For others, 2020 was a very difficult year, thanks to bad timing and bad luck. People everywhere lost jobs, clients, projects, and more. Entire niches went dark — travel, hospitality, restaurants, and live entertainment, to name a few — and some have stayed dark, with no light in sight as of this writing. If your niche was in that category, you lost everything you'd built, through no fault of your own.
But I am an optimist and so, the way I see it, no matter where you are on that spectrum, there are opportunities just waiting to be seized.
The fact is, everything is constantly changing — faster and faster as we head into the future. Personally, I don't like to let a good setback go to waste. It can always be "reframed" as a test from the gods and an "opportunity" to see what you're made of.
That's what happened with Henry, a copywriter who, after being a generalist for many years, finally chose the transportation and logistics niche a couple of years ago. He got involved in the industry trade group, joined their "marketing committee," and offered to "guest blog" for them — little did anyone realize how good that would be for his business too.
He attended their annual conference two years in a row (although he went kicking and screaming that first year, introvert that he is). The second year was easier, as he got to know people. He confessed to me his surprise at how warm and friendly they were. I guess he'd imagined being treated like an interloper. On the contrary, they remembered him, they welcomed him, and, most important, they hired him.
He'd learned a lot about the industry by then, including the fact that most of their marketing budgets went to trade shows, with a smaller percentage going to content marketing. That's the piece of the pie he was going after, writing blog posts, white papers, case studies, and website copy for logistics companies large and small.
At the beginning of 2020, he was just starting to get some traction in that market.
Then the pandemic hit.
At first, his clients went quiet and the projects slowed down, as happened everywhere while the world tried to figure out what was ahead. But soon, Henry continued to reach out to them, to stay in touch and nurture his relationships, to offer suggestions and tips for clear communication.
He did hear back from his clients. And what he heard was music to his ears. He learned that because trade shows have essentially evaporated for the foreseeable future, many of the "trade show budgets" got reallocated to content marketing.
Bingo!
Talk about being in the right place at the right time. There's no way Henry could have predicted that this industry (already growing due to the rise of Amazon) would go into overdrive when everyone was confined to their homes with little better to do than shop online, which increased the need for his niche of transportation and logistics.
So here we are at the end of 2020 and Henry is on his way to becoming the "go-to" content copywriter for a growing industry. But that doesn't mean he doesn't have to continue planting seeds for the New Year.
Here's what I'm advising him to do — simple tactics you can do too:
Say thank you. Use the holiday season as a marketing opportunity, not to promote yourself overtly, but simply to say thank you to all the clients and collaborators who have supported you. You could send beautiful chocolates or make a donation in their name. It doesn't have to be extravagant — just simple and heartfelt.
Ask if they have a budget to spend before year-end. This is a no-brainer for anyone with corporate clients. They often have money leftover that needs to be spent before the end of their fiscal year (if that is 12/31). Wouldn't you like to help them spend it? Sometimes, all you have to do is remind them, "If you have a budget to spend before year-end, let's talk about what I can do for you as we move into Q1 of the New Year." They'd simply pay you in advance and you'd agree together about when the work gets done. Try it — you may be surprised at who takes you up on it.
Invite your best clients for a "2020 Assessment." This is a good opportunity to celebrate what worked and to suggest improvements for what didn't work. (You could even send champagne in advance to toast "surviving a crazy year.")
Pitch ideas for 2021. The real purpose of that meeting, an ulterior motive you might say, is to brainstorm and "share" (or pitch) ideas for the New Year, like a partner, rather than a lowly vendor. These are obviously ideas you would be hired to implement — it could be a series of blog posts or case studies you can propose now, based on what you know about their business.
So, what should you do?
If you are an established copywriter, with clients and projects and relationships in place, your best strategy is to cultivate those relationships by expressing your gratitude and proactively sharing ideas. In other words, don't wait for them to reach out to you with an assignment.
If you are just starting out, then you will need to literally plant the seeds of those relationships so they can grow into the New Year — and LinkedIn is the perfect place to do that. Update your profile then start expanding your network by inviting people to connect. (More details about Best Practices for LinkedIn in this Inside AWAI webinar.)
No matter what happens in the coming year, clear communication has become an essential (and a rare commodity) in all areas of business and life.
So if you can communicate clearly to your clients about how you can help them communicate clearly with their customers, you are well positioned for a future in which the only thing we can count on is continued unpredictability.
Happy New Year! Make it a strong one.
Do you have any questions about finishing this year strong and setting yourself up for a solid New Year? Share with us in the comments.

The Professional Writers' Alliance
At last, a professional organization that caters to the needs of direct-response industry writers. Find out how membership can change the course of your career. Learn More »

Published: December 11, 2020