How to Roadmap Your Way to B2B Freelance Success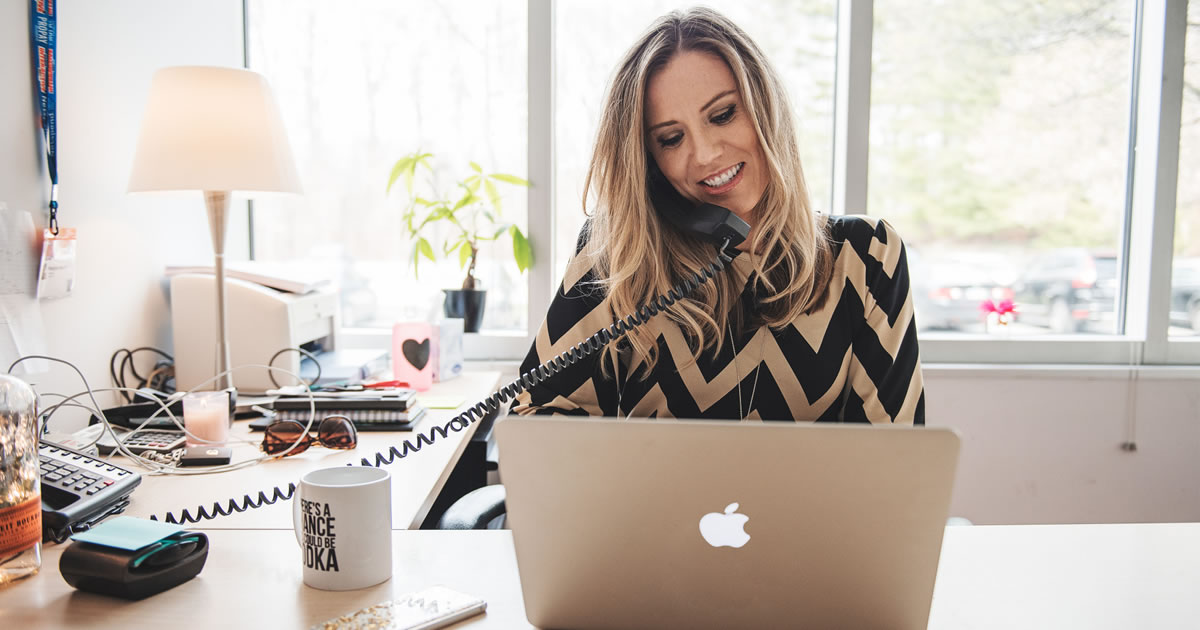 It's easy to think that making a living as a freelance writer is akin to being a barista at your local coffee house. The customer comes in, places their skinny matcha latte order, you fulfill it, and get paid.
Next!
Yet, it's not always that simple. Plus, such writing gigs don't tend to be the best paying ones either.
Many projects need definition. For example, you could get an inquiry along the lines of "I'd like to talk with you about how you might be able to help us get more sales."
Now, that's pretty broad.
You probably have a lot of questions right away.
What type of business do they have?
What are they doing already for sales?
Why did they reach out to you?
And many others.
So you suggest a phone call. Next thing you know, you're on the phone for 45 minutes or an hour, and you have a ton of info but not a lot of direction. You get off the phone promising to send a proposal in a day or two. So you look at your notes, process the information, and create a plan that makes sense (to you).
Then, you send it off and … crickets.
Ugh.
First of all, if this sounds familiar, you're not alone.
We've all done it.
Not only is it a lot of work for you, but it eats up a lot of unpaid hours.
However, there's a better way. A way that allows you to help the prospect while getting paid for your knowledge. This is a twist on a discovery process.
Adding Your Two Cents … For a Fee
Some call it a "roadmapping" session.
I first encountered this term three or four years ago from freelancer Kai Davis. When he first explained it, a light bulb went off in my head, and I sold a "roadmapping" session within two days.
I promptly forgot about it until Ed Gandia reminded me of it in one of his recent podcasts.
The gist of a "roadmapping" session is a meeting where you get a sense of the client's business goals and current status. You discuss a few options and give recommendations. But instead of hanging up and spending hours on a proposal, then sending it off and never hearing from them again, you provide value on the call, and you get paid for your knowledge.
It's a win for everyone.
When you offer a paid "roadmapping" consultation to the prospect, you position yourself as an in-demand expert who has valuable knowledge to share.
You share some ideas, a ballpark figure for implementation, and get verbal approval while you're still on the call. That way, when you write your recommendations up in a proposal and send it over, you're merely formalizing the agreement you talked about.
Even if they choose to go with someone else, then at least you've helped them crystallize their thoughts, and you've gotten paid.
Recently, I took this approach with a long-time client who'd "paused" our work because of some business changes on their end. I reached out after a couple of months to share a recent client testimonial related to SEO writing. They wanted to know more, so I shared a bit about the thinking behind the success and suggested a paid "roadmapping" consultation to work on their content marketing.
It worked.
Not only did I find out regulations had forced a significant change to their business, but we were able to work through some ideas together to help.
What Is "Roadmapping"?
As the name indicates, it's a way to create a "roadmap," so you have a direction to go from here to there.
As you know, there's a big gap between having an idea and executing on said idea. The roadmap helps bridge that gap. Then, as a freelance writer, you can deliver on the writing component.
Otherwise, you don't know what to do or how to charge.
Sound familiar?
The roadmap allows you to discuss their business challenges, assess their goals, and offer recommendations. I deliver the recommendations in a written form. Most of the time, it leads to me getting hired for the writing portion because we've established a relationship by now.
If the project is large, say undertaking SEO guidance and content strategy on a large website, I'll usually break it down into a series of calendar-based milestones. For example, in the first month, we'll accomplish x, the next month y, and so on. That gives us a clearly defined task list, so it's easy for everyone to see what you've done and what's left to do.
How Do You Sell a Roadmapping Project?
Great question. Like anything, you'll want to present it as a valuable use of time to your prospect. I usually invite candidates to a short phone call. (I use Calend.ly to let them book a 15-minute call on my schedule.) That sets the stage that you have a process and is a subtle reminder of your professionalism. While on that call, I ask a few key questions and, based on their answers, suggest a more in-depth call (the roadmapping session) to discuss their challenges, goals, and offer recommendations.
Usually, my rate isn't that much, $150 or $175 for an easy yes. Others charge much more and base it on a percentage of the overall project. Either way, it gets you paid and helps your prospect define the project.
What do you think? Have you used roadmapping sessions in your business?
This article, How to Roadmap Your Way to B2B Freelance Success, was originally published by B2B Writing Success.

The Professional Writers' Alliance
At last, a professional organization that caters to the needs of direct-response industry writers. Find out how membership can change the course of your career. Learn More »

Published: December 3, 2020