Your Highs and Lows from 2020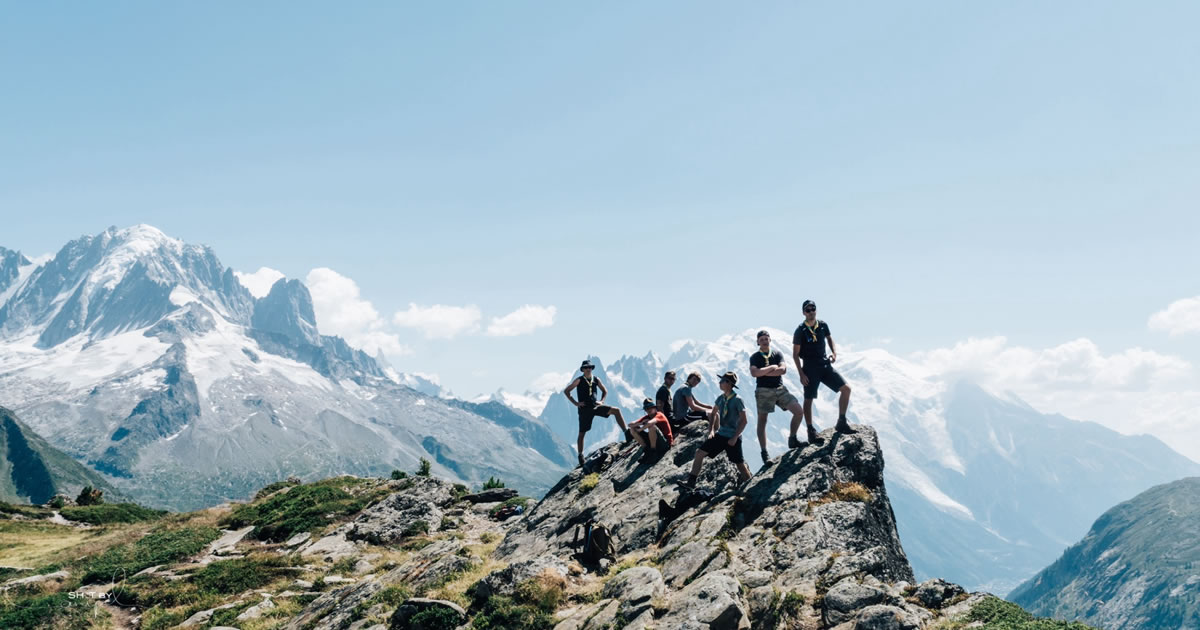 What a year, eh?
As I look at the cards sent by friends and family this holiday season, the messages range from "Peace out 2020!" to prayers and well wishes for health and safety as we move into 2021 …
But before we officially say goodbye to the year, I want to encourage you to pause and look back. Even if just for a minute …
And participate in an annual tradition we've created at AWAI … asking our teams to reflect on the year …
To look back upstream … and identify the Highs and Lows …
What they learned from them …
And what they'd like to achieve in the coming year.
This year's meetings were … well, as you can imagine, intense.
We had set out to do big things for our members in 2020 …
But to quote our Chief Business Officer, Jaclyn Mehler (otherwise known as Jax!), this was the year of the pivot. ;)
When the shelter-in-place order rolled through the country, we realized we had a greater opportunity — and responsibility — to help our members survive it.
We built plans to help freelance writers get through, what we thought could be a catastrophic time for their careers … with businesses struggling to stay afloat and having to "pivot" their own plans.
Little did we know what 2020 would really bring though …
As companies moved their marketing dollars to digital marketing channels like email, newsletters, blogs, video scripts, and social media, the demand for trained writers soared.
All of a sudden, working writers were reporting being booked solid, getting way more requests than they could ever accept.
We completely changed gears to create our "Launch Party," and helped more writers launch their writing careers than any other year in the 20-plus year history of the company.
And the success stories from AWAI members making money came flooding in, at a rate we could have only dreamed about.
So we took it a step further and launched The AWAI Method, to ensure they had the skills needed to say "yes" to any project that came their way.
Sure, there were lows too … and lessons learned …
But 2020 was definitely a year for the record books.
By the end of the High-Low Meetings, Katie and I were literally in tears … appreciation, awe, gratitude, relief, pride … you name it.
It was an eye-opening experience …
Again, one I recommend you do for yourself. (And possibly your family as well … Walking our children through the conversation gave us a whole new perspective on 2020.)
Just answer these four questions:
What were the highs?
What were the lows?
What did you learn?
What would YOU like to achieve in 2021?
If you spend a bit of time leaning in to each question this week, you might find there are some answers that will surprise — and even inspire — you.
2020 was hard. REALLY hard. And for many, there are still challenging times ahead.
But was there anything you hope doesn't go back to how it was pre-pandemic?
Maybe you like working from home? Perhaps you're enjoying a less hectic schedule? Maybe you'd like more time to just be … and more time to write?
Did the year bring you clarity on what you really want from your writing career? Or change your definition of freedom?
Did you learn anything new? Something you want to bring in to the New Year?
As you'll likely find when you do this little exercise, there were definitely some bright spots in 2020 … some of which you might want to have continue as we move in to the next year.
We're already calling 2021 "The Year of the Writer" around here … as the demand I mentioned earlier is projected to continue growing even more.
And you can count on us to help you navigate it … so you can achieve any goals you set for your writing career when answering Question #4 above.
If you'd like us to help you build a personal roadmap for your writing career, start by watching this Inside AWAI webinar.
If you're not sure which writing projects you want to choose to get started, explore the wide spectrum of freelance writing opportunities in-demand today.
If you've gotten stalled at some point on your writer's journey, this video will help you get restarted.
And if you need some training so you can start taking on the projects marketers need help with right now, you should check out our gold standard of training for writers. It's based on 24 years of research and training copywriters in person and online …
… and includes hands-on experience, assignments with feedback, help creating a portfolio of samples, and assistance with landing those first few all-important well-paying clients …
… to get you started making good money as a writer … faster than ever before.
>> You can get all the details of The AWAI Method here.
2020 will certainly never be forgotten …
But here's to 2021 being your best year yet.

The AWAI Method™ for Becoming a Skilled, In-Demand Copywriter
The AWAI Method™ combines the most up-to-date strategies, insights, and teaching methods with the tried-and-true copywriting fundamentals so you can take on ANY project — not just sales letters. Learn More »

Published: December 30, 2020