Get Certified in the Writing Skill Businesses Need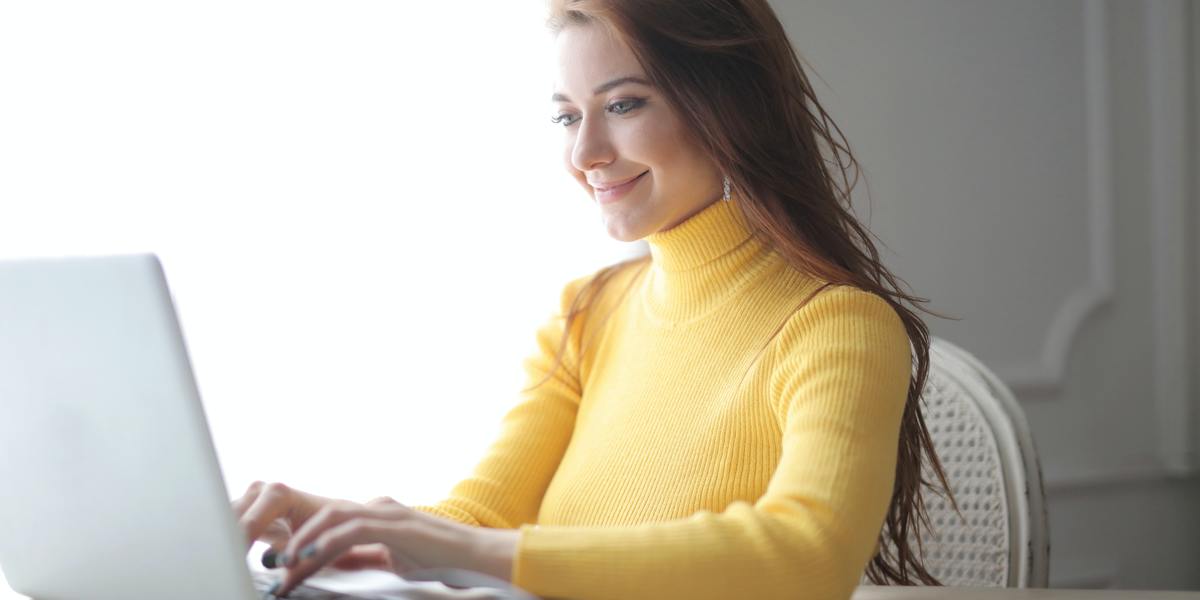 UX copywriting IS the future of copywriting.
To stay competitive, businesses online are finding that their website, emails, blog, social media posts, and every other "touchpoint" must be written for the user first.
Two statistics highlight the importance of UX …
In a recent poll, 7 out of 10 people said they've abandoned a purchase online because of poor UX.
And on the flip side, almost 9 out of 10 customers said they'd PAY MORE for the same product if the company delivers a good user experience (UX).
Which means to succeed, businesses NEED skilled UX copywriters.
Enter UX Copywriting Mastery & Certification …
We've just opened up seats in this LIVE UX copywriting training and Certification program — the first of its kind in the industry.
When you join, you'll train with Heather Robson, who's been writing UX copy full-time since 2003 — long before it even had a name!
Heather is THE expert. She's written UX copy for big-name copywriters and marketers like Brian Clark, Nick Usborne, and Ann Handley …
And has also written UX copy for AWAI and presented on the topic at our Web Intensive and State of the Industry Summit.
No matter your experience level — even if you're brand-new to copywriting — getting Certified in UX copywriting is right for you.
You'll learn from the ground up, starting with the customer mindsets you'll need to know and core UX principles …
You'll cover five of the most in-demand projects you're most likely to get hired for …
You'll take the guesswork out of working with clients when you learn to "productize" your services …
You'll get tips and strategies for landing clients, including Heather's personal favorite — "life preserver" marketing, which puts you front and center with a potential client exactly when they need you most …
And you'll even have a chance to land a $3,000 payday writing for AWAI!
Once you're trained and Certified as a UX copywriter, getting to YES with clients is so much easier.
No matter what industry they're in or what marketing channels they use, they ALL offer a user experience …
Which means they could ALL use your UX copywriting skills.
But enrollment in this training won't stay open for long.
Get all the details about UX Copywriting Mastery & Certification and find out how you'll save 50% when you sign up here.