Infinity Membership Ensures You're Prepared for ANYTHING a Client Might Throw Your Way
"Of Course I Can Do That for You!"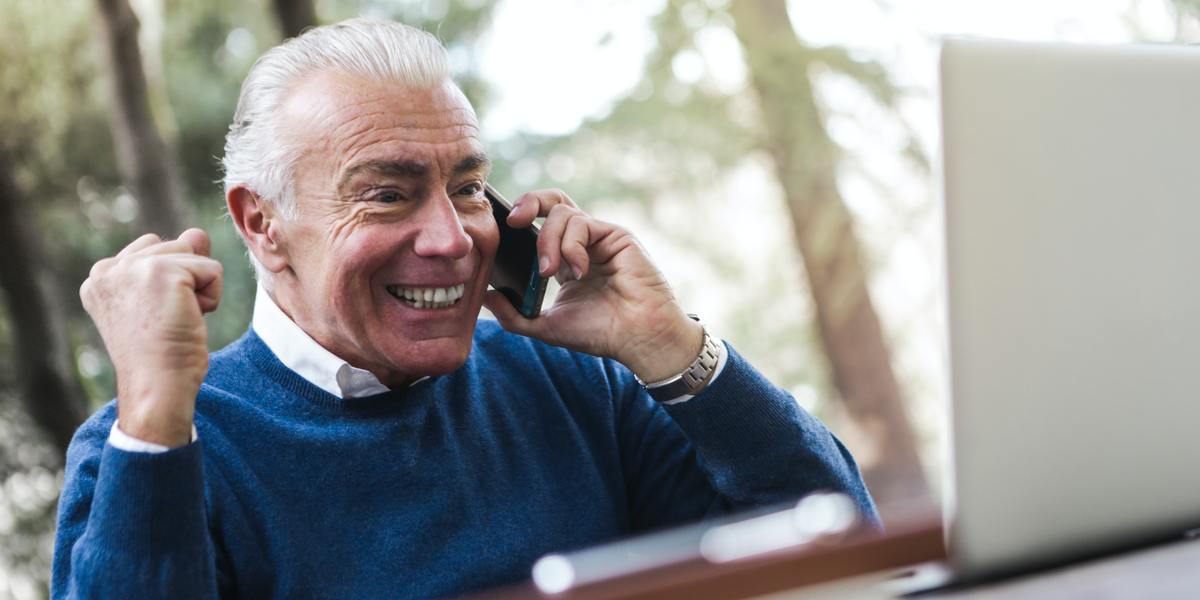 Infinity membership is the very best value deal that you'll see offered from AWAI — or anywhere else, for that matter.
It's a very rare opportunity to have LIFETIME access to every home-study program … every business-building course … every book, every manual, every template, every home-business kit we offer …
Over $60,000 worth (and growing) …
All for a one-time price that's a fraction of what you'd normally pay.
That includes EVERY home-study resource in our library now …
Plus all the resources we add in the future …
They're all yours to keep and use freely.
Not just for one year or two or three …
But for life.
However, Infinity is more than just a great value deal.
It's also a way to ensure you're prepared for anything a client might throw your way.
For example …
One of our members told us he was asked by a client — the V.P. of an insurance company — if he could help rewrite and reposition their website.
"Is this the kind of thing you do?" he asked.
"Absolutely," our Infinity member said confidently … even though he hadn't done much website work before … and certainly nothing as big in scope as this project was.
But he knew one thing:
AWAI had many programs and resources entirely dedicated to writing successful websites … so he knew it was just a matter of logging on to the AWAI website and getting the information he needed immediately.
Naturally, the project was his.
We've heard many similar stories, including one from another Infinity member who had a copywriting client needing some Business-to-Business ads written quickly.
"Can you do those for me?" the client asked.
"Sure!" our member replied, knowing full well AWAI has dozens of programs specifically about writing for the B2B market.
Writer Bob Edelstein had a similar situation.
One of his clients asked if he could write a press release for them. "No problem!" Bob said.
All he did was log on to the AWAI website and download the Secrets of Becoming a Publicist program. He followed the template and rules for writing a great press release and turned it in.
His client was thrilled.
Then there's Waldemeir Marques Jr., who goes by the name "Junior."
The confidence and business-building knowledge he gained after becoming an Infinity member helped him lock down three new writing clients, with enough work to pay for his new Infinity membership and more.
One of those clients, a doctor who's building a digital platform, asked him to write blog posts, video scripts, and social media posts … projects Junior had never written.
So, he did what any Infinity member can do. He turned to the programs his Infinity membership entitled him to and learned how!
Not long afterward, Junior got a deal to write an e-book, along with a whopping 20% royalty deal. How do you write an e-book when you've never written one before?
It's easy when you're an Infinity member.
Simply log on to your account and access e-book expert Bob Bly's program Ultimate Guide to E-Book Writing Success!
Says Junior …
"It's incredible how strong the program is. I'm so excited about how secure the content makes me feel in marketing my services and setting my fees. Infinity is helping me understand the many services a copywriter can provide and niches I can still explore. This is simply AMAZING!"
I think you're getting the idea here.
As a professional copywriter (indeed, professional anything), you can NEVER have too much knowledge or skill when it comes to your area of expertise.
It's a competitive edge that moves you to the front of the pack.
An edge your clients will appreciate …
And an edge that can add tens — even hundreds — of thousands of dollars to your income year after year …
That's why for so many professional copywriters, having this kind of lifetime access is a no-brainer whenever we make it available.
As Infinity member Brad Lloyd said …
"If you are a business owner, sales professional, or writer, you'll never regret the investment in the AWAI Infinity Program. Out of all the investments I've made to progress my business, the Infinity Program stands out. It didn't take me long to learn the AWAI products are worth their weight in DIAMONDS."
We got this note from Infinity member Connie Lewis not long ago …
"I'd like to tell you how much I'm enjoying the benefits of my Infinity membership. I've never regretted the investment for a second. I use ideas and knowledge gained from every AWAI program I've read and, as a result, I have seen so many doors open for me. So, thanks … for everything!"
Jeanie David told us this:
"Having complete access to all the AWAI programs and home study versions of all AWAI conferences allows a fledgling freelancer the opportunity to dabble and learn — and find the right niches/skills that work best for you."
Infinity membership is offered only a few times a year.
And right now it's open for a very limited time.
Review everything you get with your Infinity membership.
And see why so many aspiring copywriters who own it consider this a "must-have" resource.
Published: September 10, 2021