May Issue:
Special Announcements & More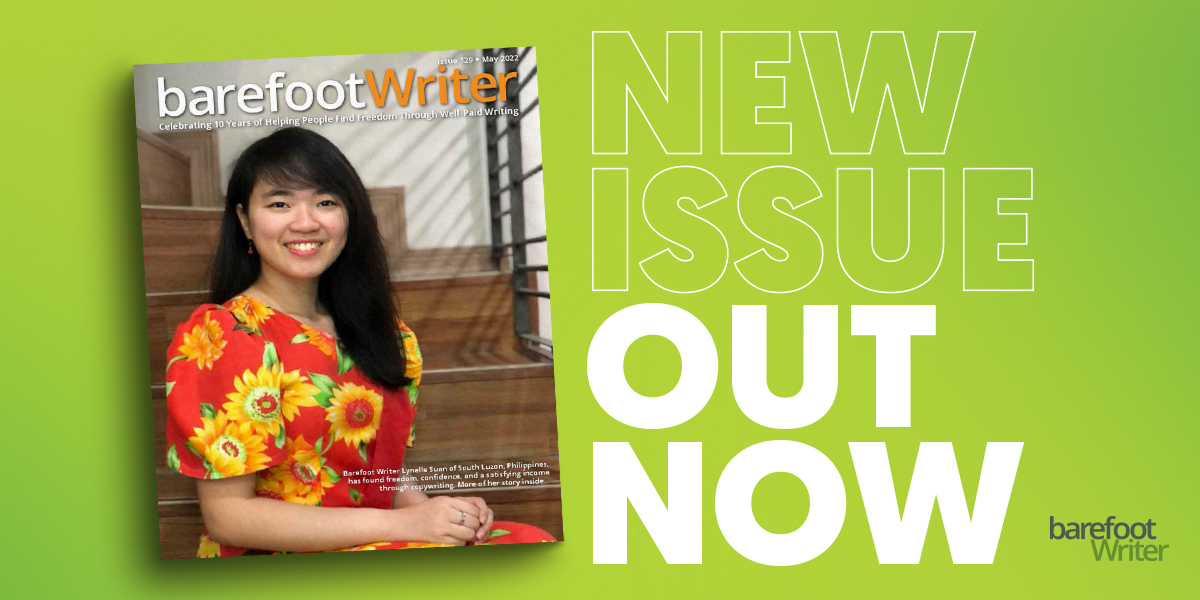 Your May issue of Barefoot Writer is live … and it's a total eye-opener.
You'll discover
the empath's path to the six-figure writer's life (p. 21),
how to put your inner critic in 'time-out' (p. 32),
what to do when you're ready to take that next step (p. 35),
how to combine a love of fiction writing with copywriting (p. 35),
5 new trends that spell opportunity for digital copywriters (p. 17),
a way to jump-start your career by writing about 'the good' (p. 26),
and how to write and prosper in a world of distractions and temptations (p. 29).
All that's on top of meeting a rising writing star who's barely in her 20s …
And a digital painter who's found satisfaction and income through paid writing …
And a guru who just might persuade you to jump ship from your current writing focus and join the Web3 world (okay, I'll spill — it's the great Nick Usborne, and he gave us a thrilling peek into his newest writing focus).
Enjoy your May issue of Barefoot Writer!