March Issue:
Write a Book and Get Paid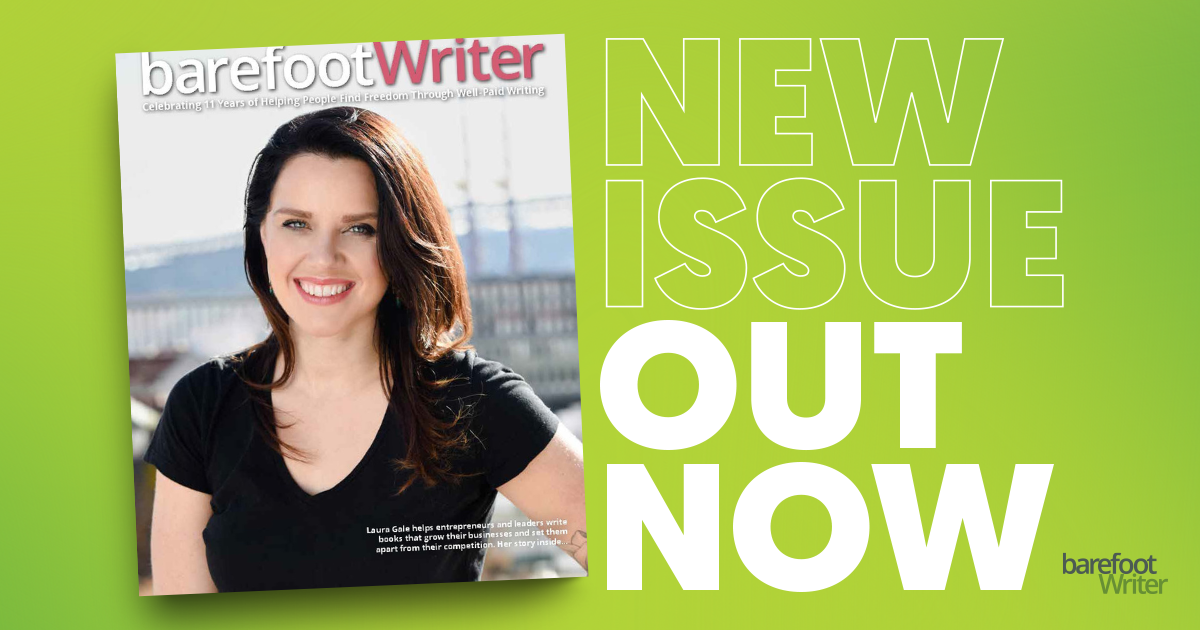 Want to write a book and get paid for it?
Me too!
And I've never seen a better, faster, easier, more intriguing way to do it than the new writing opportunity featured in this month's issue of Barefoot Writer magazine (see p. 20).
That's certainly not all … I also had the pleasure of connecting with the fascinating Laura Gale, known for being a leader in this particular book-writing industry. And wow, does she make it sound worthwhile! (See page 9.)
You'll also benefit from interviews with Barefoot Writers Shameka Volkers and Cris Johnson. Shameka has taken the most focused approach I've ever seen when it comes to building a writing career, and generously shares all her tips. (See page 7.)
And Cris used to be in an industry that looks like the coolest thing ever from the outside … But on the inside, he couldn't wait to break free — and he did, escaping into a lucrative writer's life (see p. 5).
Along with those bursts of inspiration and advice, you'll discover the six habits of highly effective writers (see p. 26), a breakthrough 10-minute morning ritual that boosts productivity (see p. 29), and so much more.
Barefoot Writer subscribers can go here now to read the March issue.
Not a subscriber of The Barefoot Writer Magazine? Click here to get the latest savings on a 12-month subscription.

The Barefoot Writer
Discover a lucrative style of writing that will give you as much freedom as you can have while earning a great income at the same time. Learn More »

Published: March 3, 2023