Your Membership Card is Here …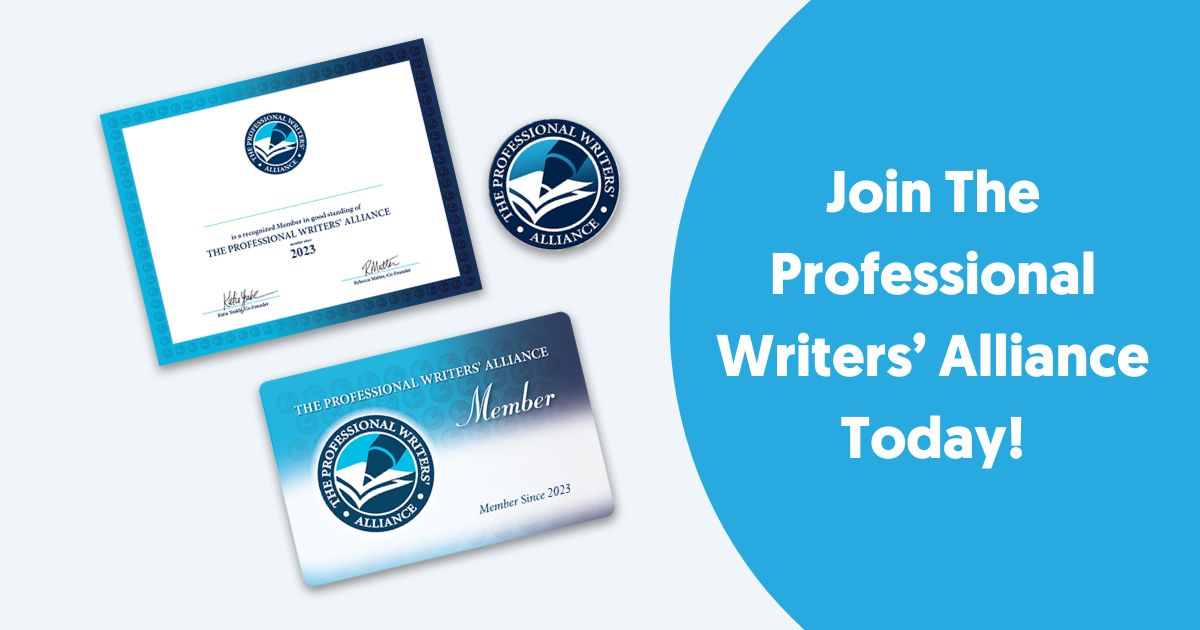 When you join The Professional Writers' Alliance today, you'll get your very own membership card, verifying YOUR status as a professional writer.
Best of all, you'll become an active member — entitled to ALL the membership perks — when you start for just $1!
Go here now to respond to your invitation.
Published: March 11, 2023