The Fun Starts NOW in Our Private Facebook Community! Meet Your Bootcamp Family There, Today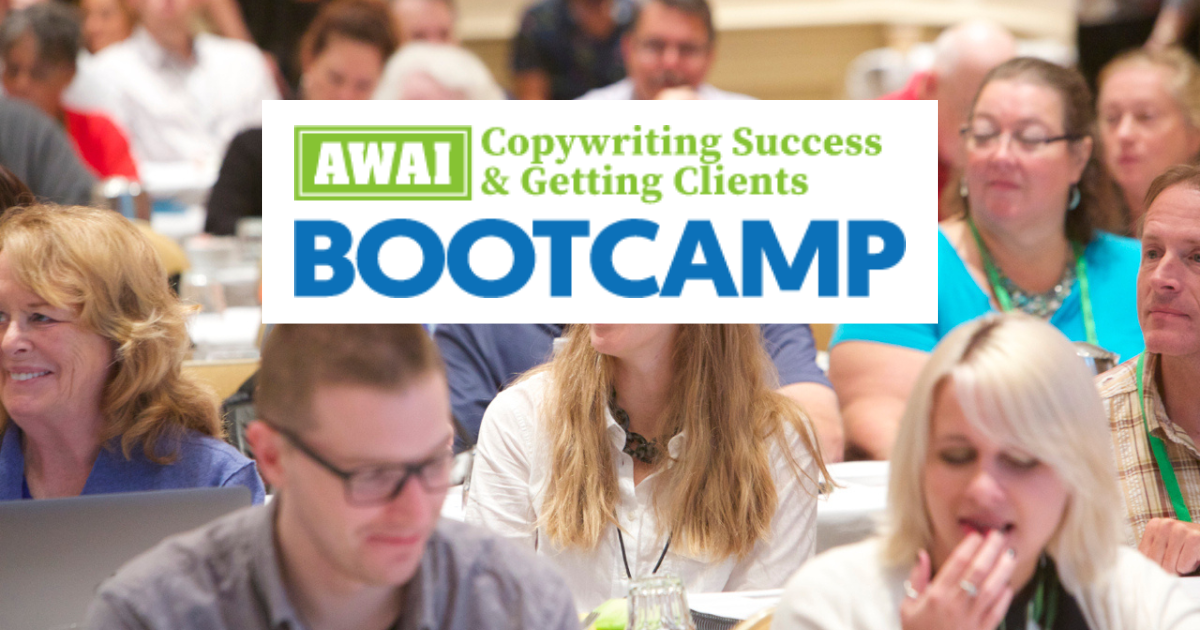 Starting today, you can be part of our growing, enthusiastic group of Bootcamp attendees and experts, along with AWAI team members. That's where you can ask questions, begin forming alliances, and even post a notice if you're looking for a hotel roommate.
Here are just two examples of the awesome comments from previous Bootcamp Facebook communities:
"I didn't know what to expect, since this was my first Bootcamp and I'm such a newbie. But having so many people respond and support each other I think has really helped me see that it's not such a distant, scary monster to speak up and be part of the community. The entire AWAI community really embraces everyone with open arms, as long as you reach out 🥺and it makes diving into such a new endeavor feel more doable."

"#BootcampWin GUESS WHAT????? So, a colleague needs help with his social media. We set a meeting for today and before, I looked up AWAI's pricing and was TERRIFIED to tell him. I mean, $1,000-$2,000 a month is a LOT! I'll admit that I did try to flub my own self up by saying that if he needed, I could give him friends and family pricing if it was too much. NOPE! Thank God, he's honest and I'm now the proud Social Media Manager for a man and product that means so much to me! I'm now on retainer for $1,000 per month for his FB page and possibly setting up and running IG or YouTube. So, it'll be two platforms. How exciting to get to use what I've learned here in this Bootcamp and have the CONFIDENCE to charge my worth!!! 🙂"
Don't wait another moment — join the Bootcamp 2023 conversation now on your exclusive Bootcamp Facebook Page!
If you've already registered for this year's Bootcamp, you'll find the access and secret membership code on your Bootcamp 2023 Member Page. (Look under the Private Facebook Group tab.)
If you haven't registered for this year's Bootcamp yet, go here now. And then go join our Bootcamp Facebook group so we can get to know you!
Attend the Copywriting Event of the Year!
Your Bootcamp registration includes THREE FULL DAYS of learning what's working today from the most in-demand experts in the industry …
Getting firsthand insights that will give you clarity and direction on how to build your business …
Making connections with people who can help you grow and succeed … And having a ton of fun!!
PLUS, you'll get FREE admission to our post-Bootcamp event: FastTrack to Copywriting Clients!

The AWAI Method™ for Becoming a Skilled, In-Demand Copywriter
The AWAI Method™ combines the most up-to-date strategies, insights, and teaching methods with the tried-and-true copywriting fundamentals so you can take on ANY project — not just sales letters. Learn More »

Published: June 17, 2023