September Issue:
Wake-Up Call That Ignites Careers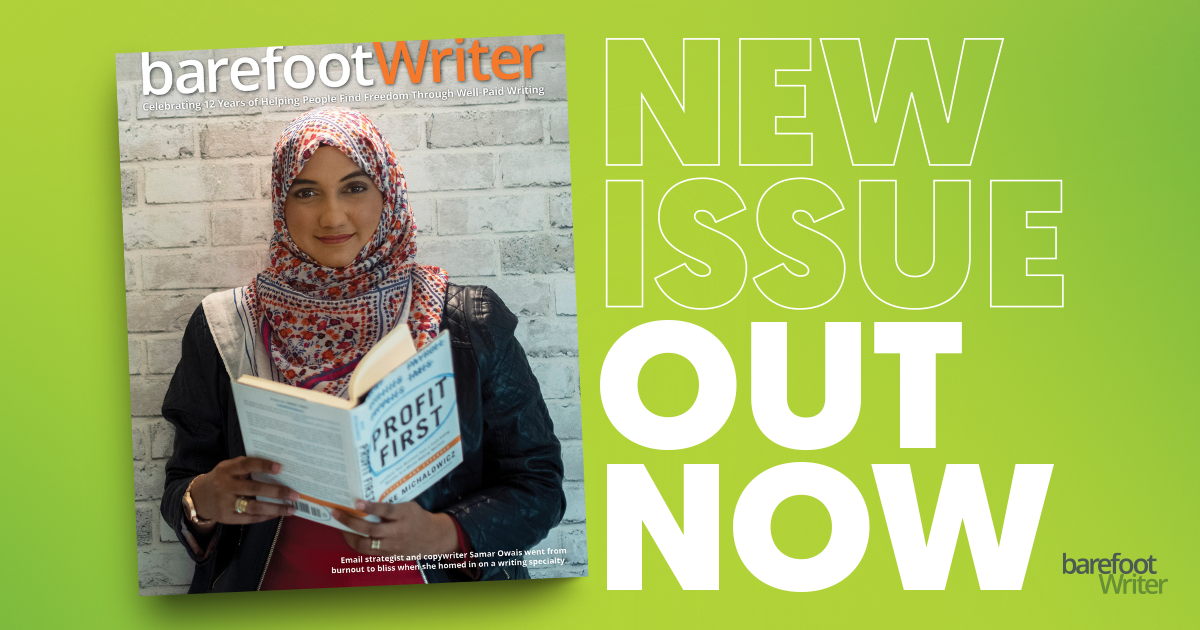 Ever feel like you need a jolt of some sort to get your writing career up and earning?
Kind of like when your car battery dies and someone gives you a jump. That immediate surge of power that gets a whole motor running is impressive …
So it'd be nice if there were a writing career equivalent!
As a matter of fact, there is …
It's not loud and startling like the car battery jump-start.
And while it's not down-to-the-second immediate, it will power your writing career for years to come.
It all starts with digging, and you can read about it in this month's issue, which includes
the copywriter's wake-up call,
five obvious but ignored ways to improve your writing skills,
why there's exponential payoff in balance, and
the magic restaurant secret to consistent, high-paying writing gigs.
Plus, you'll meet email marketing expert Samar Owais, who's already done this type of digging and found pure writing gold on the other side.
Barefoot Writer subscribers can go here now to read the September issue.
Not a subscriber of The Barefoot Writer Magazine? Click here to get the latest savings on a 12-month subscription.

The Barefoot Writer
Discover a lucrative style of writing that will give you as much freedom as you can have while earning a great income at the same time. Learn More »

Published: September 1, 2023