Affiliate Update:


Make 2013 Your Best Year Ever


As I write this letter to you, the year 2012 is coming to a close.

So much has happened over the course of a year and it is only natural that you look back and reflect on where you were at this time in 2011.

Have you "made it happen" this year … reaching the goals you set for yourself when you joined AWAI's affiliate program? I truly hope that you have but if you have not, please remember that I am here to help you in any way I can.

AWAI's success depends on your success and nothing makes us happier than to see you succeed.

We have talked about many ways to do that in this newsletter this year and I want to take a moment and revisit them in the hopes that you will too. Here are a few of my favorite topics:

December is a great time to put together a plan of attack for the New Year. I encourage you to re-read these articles and decide how you are going to incorporate them into your business next year.

Have a very safe and Happy Holiday Season and here's to our continued success in 2013!

To a profitable partnership,



Jessica Kurrle
American Writers & Artists, Inc.
P.S. If you have missed an issue or just want to go back and read a few for inspiration, you can always access past issues of the Affiliate Bulletin here.
Enrollment NOW Open for
Circle of Success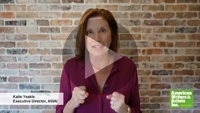 Only a few times a year, we open the doors into this exclusive group that will put you on the fastest path to becoming a highly paid, in-demand copywriter. This is the absolute highest level of hands-on learning offered anywhere in our industry.
Every resource is available at your fingertips along with live learning, guided mentoring sessions, professional copy reviews, access to clients, FREE admission to Bootcamp and more! But spots go fast.
Here's how to reserve your place.
Published: December 18, 2012