Affiliate Update:


Special Offer for January

Happy New Year!

Let's get your 2013 off to a bright start and give your readers a Special Offer on one of our most popular programs, Secrets of Becoming an Internet Research Specialist: How to Surf the Web for Freedom and Profit.

In this program, your readers can learn how to take back their time and schedule and only work when they choose.

If gives them the freedom to earn what they deserve financially and to choose to live anywhere they want … all while having fun and earning a good income from surfing the web.

In the program, they'll learn how to do it – what it takes to surf the web and get paid, and most importantly, how to get paid for it. Where to find clients, how to get others to sell their services for them, and how to make sure clients come back over and over again.

If this sounds like something your readers might benefit from learning about, then please let them know about the special offer.

The program is $30 off – just $99 until the deadline of January 29th at midnight.

You can use this time limitation to really create urgency and maximize the sale opportunity.

I am also providing one e-news ad that you can place in your newsletter or on your website plus two solo emails or lift notes that you can use to send out to your file or adapt as a blog post. The second email is written as a "last chance" which means that you can use this technique that I have discussed before to increase the urgency even more.

As always, you can find that copy here.

Let's work together to make 2013 your best year for affiliate sales yet!

And remember, I am always here to help so if I haven't addressed your question here or if you would like to suggest a topic to cover in a future newsletter, please write in to affiliates@awaionline.com and I will do my best to get you an answer.

To a profitable partnership,



Jessica Kurrle
American Writers & Artists, Inc.
P.S. If you have missed an issue or just want to go back and read a few for inspiration, you can always access past issues of the Affiliate Bulletin here.
Ending Soon: Get AWAI's Entire Home Study Catalog for "Pennies on the Dollar"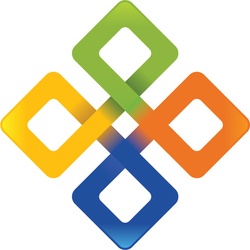 Our most popular offer of the year is ending …
This is your last chance to enjoy lifetime access to every book, guide, resource, home study course, and program AWAI offers for 91% off. That's over 100 items, valued at $40,000+. Plus you get all our future resources, no you need never pay another penny for one of our business tools.
Sign up for AWAI's best value deal at the lowest possible price.
Published: January 2, 2013