Free Video Presentation Sign-Up:
Get PAID to Write for
the Wine Market
Discover how to earn a fun and lucrative income
writing about the wines you love…
in as little as four weeks!
Calling all writers and aspiring writers…
There has never been a better time to become a writer for the wine market…
Or a better opportunity for you to earn a fantastic income writing for clients and topics you're truly excited and passionate about — no matter where you're starting from today!
No matter what your background experience is…
How much or how little writing you've done before…
Or what your goals as a writer are…
You CAN earn great money sipping and writing for the wine market…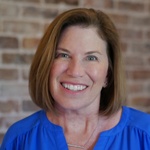 Find out if this is a fit for you in this free video presentation by Katie Yeakle, Executive Director of AWAI.
Just enter your name and email below to get immediate access to the full video presentation.
In this FREE video presentation, you'll discover…
how big the wine market is today and where the fastest-growing opportunities are…

how writing about simple pleasures like wine could potentially transform your life and give you ultimate freedom and fulfillment…

the kind of clients you can expect to write for — who they are, the kind of writing they need from you, and how to land them…

the shocking truth about the many unique types of wine-related clients who need your skills…

how writing for the wine market can open surprising doors into all kinds of other lucrative writing niches…

the kind of projects you can expect to write and how much you'll get paid for each…

a close-up look at some of the easiest "starter" projects you'll want to master right away to get paid fast…

a step-by-step walk-through of the transformative "customer journey" your writing will help create, and why it's so important…

how your writing can make an impact on the wine industry — or any cause or topic you choose — by forging authentic and helpful relationships with your readers…

what your daily life as a copywriter in this market will look like and how you can customize your lifestyle simply by tweaking your writing…

how you can start getting paid sooner than you may think…


and much, MUCH more!
Sign up for this exclusive video presentation
brought to you by AWAI!
Who is this video presentation for?
If you enjoy a glass of wine with friends or at the end of a long day…
If you've ever dreamed of earning great money for your writing…
If you long for a way to combine your passions and your work for a more fulfilling life…
If you love the simple pleasures in life and want to build a life around them…
If you enjoy making authentic connections with people through your writing…
If you're a creative spirit with a desire to do more with your talents…
If you want a writing income you and your family can depend on… or if you want to earn "extra" money on the side with your writing…
If you want more freedom to spend your time the way YOU want to…
If you want to get away from the 9-to-5 "grind" or an unfulfilling job…
If you're just curious about the opportunities out there for writers today…
If you answered YES to ANY of these questions, then this free video presentation is for you!
NOTE — This is a 100% no-obligation video presentation. The purpose is to educate writers and aspiring writers about real-world opportunities to earn great money as a writer in a niche you find fulfilling and exciting.
If you'd like any additional information, please feel free to reach out to our Member Success Team anytime from 9 a.m. to 5 p.m. ET at (561) 278-5557 or (866) 879-2924.