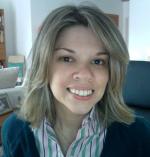 Melissa Contreras

Sao Paulo, Brazil
Copywriter, SEO Expert
Financial, Web/Internet
I have turned passion, experience, professionalism and talent into a business. A business aimed at using words to give you solutions and results.
Relevant Qualifications and Experience
• Sales letters and Email communications
• Business and Corporate Writing: annual reports, press releases, financial reports, corporate communications, and copyediting for corporate business PR materials (brochures, press releases, corporate videos, etc.).
• Web content: sales pages, landing pages, content writer, SEO copywriting.
• Languages: native English and Spanish speaker . Working knowledge of Brazilian Portuguese and French.
Education
American Writers and Artists Inc. (AWAI):
Copywriting online course
Copywriting for the Financial Markets
SEO Copywriting online course
Writing for the Web
Dan Kennedy's Writing for Info-Marketers
New York Time's Knowledge Network:
Article Writing I
MBA with Finance concentration. Bentley University (Waltam, MA)
Passed CFA (Chartered Financial Analyst) Level 1 exam.