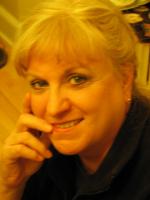 Vickie Chupurdia

Two Harbors, MN
Copywriter, Researcher, Resume Writer, Travel Writer
B-to-B, Self-Help, Web/Internet
www.linkedin.com/in/vickiechupurdia
Dr. Vickie Chupurdia, Ph. D., is an award winning writer, bestselling Author and Professional Speaker.
✰✰ As seen on ABC, NBC, CBS and FOX! ✰✰
★ Freelance Writer – I have a diverse range of interests and experiences and enjoy writing for many genres. I specialize in travel and have spent the last 20 years traveling internationally. I also enjoy writing about genealogy, history, women's issues, senior issues, metaphysics, holistic wellness, life coaching, and more.
As a freelance writer I also write articles for website copy, copy writing, and e-books.
★ My book 'Jump Start Your Genealogy Research' was approved and is shelved at the historic 'Daughters of the American Revolution National Library' in Washington, DC, and is available on Amazon.
★ Genealogy Expert, Author and Speaker: I have turned my love and passion for history and family research into a business to help others do the same.
★ As a Life Coach I am dedicated to helping you achieve your goals.