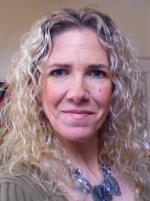 Suzannah Cockerille

New Bern, NC
Copywriter
I received my Bachelor of Architecture from Virginia Tech in 1986. My elective course load was heavy in literature, writing, and art classes.
I spent my early years out of college in the arts and graphic design and went on to spend over a decade in fiber arts as a handweaver.
In 2000, I went into direct sales and after 12 successful years in the field, I now have a strong base in sales and in training other sales professionals.
While working in the sales field, I naturally gravitated toward writing sales, advertising, and training copy for myself and for colleagues.
After years of enthusiastically writing for sales professionals, I officially began my freelance copywriting business in 2011.
I also currently own a busy personal blog (The Shiny Butter Blog) writing in areas such as quirky everyday events, fashion, life in general, parenting, current events, and anything where my edgy, humorous touch is useful.