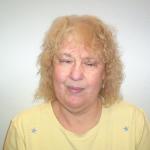 Linda Odubayo Thompson

New York, NY
SEO Expert
B-to-B
www.goldilocksmeansbusiness.com
25 years in the business world as an accountant prior to becoming a certified SEO Copywriter/Website AuditSpecialist.
I have taken several AWAI programs and continue on a daily basis to learn the latest best practices in my field. My writing is "business conversational" and can naturally anticipate the challenges faced on a daily basis from the forklift driver to the boys in the penthouse.
Come visit me in my virtual office and get to know me
www.goldilocksmeansbusiness.com
my satisfaction is seeing my client smile because he has seen his business grow as a result of a project that i have helped him with.
i write informative blogs filled with marketing content, offering "how to" marketing tools and many tips for landing clients.
www.goldilocksmeansbusiness.com/blog
I look forward to seeing you in my office.