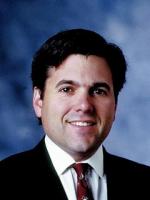 Scott Martin

Charlotte, NC
Copywriter
B-to-B, Financial, Health, Self-Help, Web/Internet
Direct response copywriter with the proven ability to convert readers, listeners, and viewers into BUYERS.
My goal is to help my clients keep and acquire customers. My clients closely track response and they keep giving me assignments.
What's in it for you?
Highest level of direct response copywriting to help you increase revenue.
One-stop shop for all your copywriting needs. Everything from long-form sales letters to autoresponders and direct mail. Radio and video.
I MEET DEADLINES so you keep projects on track.
Professional approach so you gain a reliable and dependable writer.
23 years of experience plus a deep well of DR knowledge.
Fast turnaround if you have an emergency need.
The highest level of service to make your life easier.
You'll discover you'll gain a copywriter you can trust to help you meet your business goals.
Visit my website for my portfolio.
www.scottmartincopywriter.com