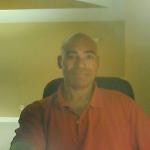 Michael Hicks

Hardy, VA
Copywriter
Health
Proven Integrity, Character, Attention to Detail and Deadlines, and Well Traveled all best describe Michael.
He retired in 2002 from the federal government after 25 years of service - 10 in the Army and 15 as a white collar civilian. He served as a Russian and Serbo-Croatian linguist in the US and abroad.
Michael is on hiatus from nursing school to build a copywriting career. He will use this knowledge - along with personal experience as a former congestive heart failure patient and extensive travel - to help clients in the Health/Alternative Health and Travel niches.
Michael joined The Barefoot Writer in February 2012 and won that month's Writing Challenge. The $100 in prize money offered proof that paid future assignments are a very real possibility.
To this end, he will be attending the October 2012 AWAI Bootcamp & Job Fair. Potential clients include The Barefoot Writer, AWAI/Early to Rise, International Living, Boardroom, HSI, and Dr. Al Sears among others.